Home | Pregnancy Timeline | News Alerts | News Archive July 18, 2013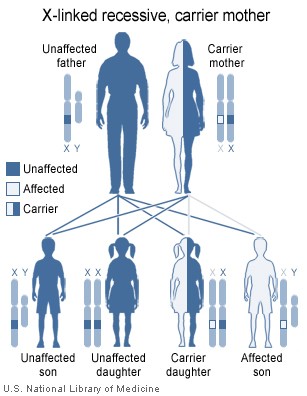 In Wiskott–Aldrich syndrome, the platelets are small and do not function properly. They are removed by the spleen, which leads to low platelet counts.

Credit: National Institutes of Health, part of the United States
Department of Health and Human Services


Metachromatic Leukodystrophy
Like many other genetic disorders that affect lipid metabolism, there are several forms of MLD, which are late infantile, juvenile, and adult.
In the late infantile form, which is the most common form of MLD (50-60%), affected children begin having difficulty walking after the first year of life, usually at 15–24 months. Symptoms include muscle wasting and weakness, muscle rigidity, developmental delays, progressive loss of vision leading to blindness, convulsions, impaired swallowing, paralysis, anddementia. Children may become comatose. Untreated, most children with this form of MLD die by age 5, often much sooner.
Children with the juvenile form of MLD (onset between 3 and 10 years of age) usually begin with impaired school performance, mental deterioration, and dementia and then develop symptoms similar to the late infantile form but with slower progression. Age of death is variable, but normally within 10 to 15 years of symptom onset although some juveniles can live for several decades or longer after onset.
The adult form commonly begins after age 16 as a psychiatric disorder or progressive dementia. Adult-onset MLD progresses more slowly than the late infantile and juvenile forms, with a protracted course of a decade or more.
Palliative care can help with many of the symptoms and usually improves quality of life and longevity.
Carriers have low enzyme levels compared to their family population ("normal" levels vary from family to family) but even low enzyme levels are adequate to process the body's sulfatide.

Source: http://en.wikipedia.org/wiki/Metachromatic_Leukodystrophy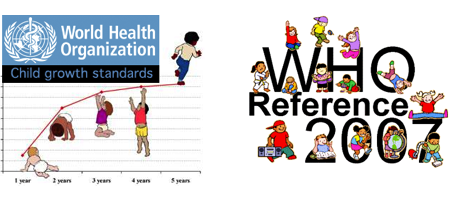 HIV used to cure 2 genetic diseases
The idea of one Italian scientist proves successful — and six children from all over the world, after three years of treatment, are well and show significant benefits.
The AIDS virus has been used to treat two severe hereditary diseases. After an Italian scientist's "stroke of genius" in 1996, and after years of promising results in the laboratory, official recognition by one of the most important international scientific journals has now arrived.
The announcement was made in two studies published today in Science* for both Metachromatic Leukodystrophy and also in Science** for Wiskott-Aldrich Syndrome, by researchers at the San Raffaele Telethon Institute for Gene Therapy (TIGET) in Milan, led by Luigi Naldini, demonstrating that gene therapy vectors derived from the HIV virus works against two severe genetic diseases, metachromatic leukodystrophy and Wiskott-Aldrich syndrome.
"Three years after the start of the clinical trial," says Naldini, "the results obtained from the first six patients are very encouraging: the therapy is not only safe, but also effective and able to change the clinical history of these severe diseases. After 15 years of effort and our successes in the laboratory, but frustration as well, it's really exciting to be able to give a concrete solution to the first patients," explains the director of TIGET.
---
At the origin of both diseases is a genetic defect that results in the deficiency of a protein essential to two organ systems essential to life.
In the case of metachromatic leukodystrophy, which currently lacks any effective treatment, it is the nervous system to be affected: babies with this disease are apparently healthy at birth, but begin to gradually lose the cognitive and motor skills they have acquired, with no possibility of arresting the neurodegenerative process.
Children with Wiskott-Aldrich syndrome, on the other hand, have a faulty immune system that makes them much more vulnerable than normal to the development of infections, autoimmune diseases and cancer, as well as having a defect in blood platelets which causes frequent bleeding.
---
After positive results were obtained over the course of many years of study in the laboratory, researchers at the San Raffaele Telethon Institute in Milan tried to correct the genetic defect that causes these diseases with gene therapy.
---
The technique consists of withdrawing hematopoietic stem cells from the bone marrow of a patient and introducing a corrected copy of the defective gene using viral vectors derived from HIV (which began to be developed in 1996, thanks to Luigi Naldini's work).
Once re-injected into the body, the treated cells are able to restore the missing protein to key organ systems.
---
"In patients with Wiskott-Aldrich syndrome, blood cells directly affected by the disease are replaced with corrected stem cells creating a properly functioning immune system with normal platelets. Thanks to gene therapy, the children no longer have to face severe bleeding and infection. They can run, play and go to school," explains Alessandro Aiuti, coordinator of the clinical study on these patients and Head of Research of the Pediatric Clinic at TIGET.
"In the case of metachromatic leukodystrophy, however," says Alessandra Biffi, who heads the other study, "the therapeutic mechanism is more sophisticated: the corrected hematopoietic cells reach the brain through the blood and release the correct protein that is 'gathered' there by the surrounding nerve cells. The winning card was to make engineered cells able to produce a quantity of protein much higher than normal, and thus effectively counteract the neurodegenerative process." Eugenio Montini, who coordinated the molecular analysis of patients' cells.
Dr. Montini adds: "Until now we have never seen a way to engineer stem cells using gene therapy that is as effective and safe as this one. These results pave the way for new therapies for other more common diseases."
Both trials, which involved a team of over 70 people including researchers and clinicians, began in the spring of 2010, and called for the participation of 16 patients in total, 6 suffering from Wiskott-Aldrich syndrome and 10 from metachromatic leukodystrophy.
The results published in Science refer only to the first 6 patients (three from each study), i.e. those for whom sufficient time has passed after administration of the therapy to allow scientists to draw the first significant conclusions regarding its safety and efficacy.
In total, the Telethon Foundation has invested 19 million Euro for research on these two diseases (11 on metachromatic leukodystrophy and 8 on Wiskott-Aldrich syndrome).
"These preliminary results are promising and confirm the effectiveness of our efforts, which we have sustained over the years with great conviction," says the general manager of Telethon, Francesca Pasinelli. "We can say that we have created a model in which the charity organization acts not only as a funding agency, but plays a primary role in managing the development of research to ensure that each step of the process leads to the final objective, which is to provide accessible therapy to patients. To this end, we also chose to contribute towards the creation of a dedicated clinical unit and to select an Italian partner such as MolMed for vector development and production."
For Maria Grazia Roncarolo, scientific director of the San Raffaele Institute and the woman who designed and led the preparatory studies of the clinical trials of therapy for Wiskott-Aldrich syndrome, "the results described in these two studies make me very proud, both as scientific director and as pediatrician who has dedicated her entire professional life to children affected by genetic diseases. These goals are an example of how research conducted with accuracy, determination and total commitment can produce the desired results and lead to new frontiers in medicine.
The translational path, from the lab bench to the bedside of patients affected by Wiskott-Aldrich syndrome and metachromatic leukodystrophy, has also presented obstacles and frustration both for researchers, parents and children — who understandably find it hard to accept the 'slowness' in science. But the results we're showing today repay all of us — for our efforts and patience, and give us great hope for the future of these children. And, for the possible cure of other genetic diseases."
"Four years ago, when I was appointed president of Telethon – says Luca di Montezemolo – the two clinical trials at TIGET were about to start. It was a great scientific gamble representing an answer to the expectations of so many families and patients. Today my first thought goes to them, to all those parents who contributed to our studies knowing research wouldn't get there in time to save their own children. I also want to thank the scientists who achieved this extraordinary success and the million of Italians who have supported us with their donations."
*ABSTRACT
Metachromatic leukodystrophy (MLD) is an inherited lysosomal storage disease caused by arylsulfatase A (ARSA) deficiency. Patients with MLD exhibit progressive motor and cognitive impairment and die within few years of symptom onset. We used a lentiviral vector to transfer a functional ARSA gene into hematopoietic stem cells (HSCs) from three presymptomatic patients who showed genetic, biochemical, and neurophysiological evidence of late infantile MLD. After reinfusion of the gene-corrected HSCs, the patients showed extensive and stable ARSA gene replacement, which led to high enzyme expression throughout hematopoietic lineages and in cerebrospinal fluid. Analyses of vector integrations revealed no evidence of aberrant clonal behavior. Notably, the disease did not manifest or progress in the three patients 7 to 21 months beyond the predicted age of symptom onset. These findings indicate that extensive genetic engineering of human hematopoiesis can be achieved with lentiviral vectors and that this approach may offer therapeutic benefit for MLD patients.
**ABSTRACT
Wiskott-Aldrich syndrome (WAS) is an inherited immunodeficiency caused by mutations in the gene encoding WASP, a protein regulating the cytoskeleton. Hematopoietic stem/progenitor cell (HSPC) transplants can be curative but, when matched donors are unavailable, infusion of autologous HSPCs modified ex vivo by gene therapy is an alternative approach. We used a lentiviral vector encoding functional WASP to genetically correct HSPCs from three WAS patients and reinfused the cells after reduced-intensity conditioning regimen. All three patients showed stable engraftment of WASP-expressing cells and improvements in platelet counts, immune functions, and clinical score. Vector integration analyses revealed highly polyclonal and multilineage haematopoiesis resulting from the gene-corrected HSPCs. Lentiviral gene therapy did not induce selection of integrations near oncogenes, and no aberrant clonal expansion was observed after 20 to 32 months. Although extended clinical observation is required to establish long-term safety, lentiviral gene therapy represents a promising treatment for WAS.
For more information, see also TIGET website and Telethon website
Original press release:http://www.eurekalert.org/pub_releases/2013-07/t-hut070913.php