Home | Pregnancy Timeline | News Alerts |News Archive Oct 22, 2013
Damaged adult intestinal tissue can be replaced by fetal gut stem cells, repairing the damage.

Image Credit: Cell Stem Cell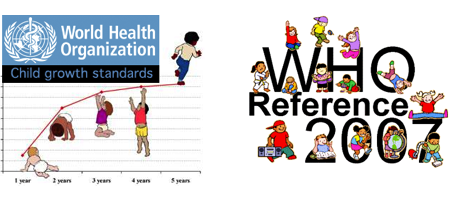 Stem cells can repair inflammatory bowel disease
A source of gut stem cells that can repair one type of inflammatory bowel disease has been identified in mice.

Researchers collaborated from the Wellcome Trust-Medical Research Council Cambridge Stem Cell Institute in the University of Cambridge, and at BRIC, the University of Copenhagen, Denmark, to produce the results. Their findings pave the way for patient-specific regenerative therapies for inflammatory bowel diseases such as ulcerative colitis.
---
All tissues in our body contain specialised stem cells responsible for the lifelong maintenance of unique tissues and organs.

Stem cells, however, found in adult tisuues are restricted to that tissue of origin, for example, stem cells found in the gut will only be able to contribute to replenishment of the gut, and stem cells in the skin will only contribute to maintenance of the skin.
---
The team first looked at developing intestinal tissue in mouse embryos and found a population quite different from the adult gut stem cells. These cells were very actively dividing and grew in the laboratory, over a long period, into non-specialized adult gut cells. Under the correct growth conditions, however, the team could induce the cells to form mature intestinal tissue.
---
The team transplanted these cells into mice with a form of inflammatory bowel disease.

Within three hours the stem cells had attached to the damaged areas of the mouse intestine and integrated with the gut cells—contributing to the repair of the damaged tissue.
---
Dr Kim Jensen, a Wellcome Trust researcher and Lundbeck foundation fellow, who led the study, said: "We found that the cells formed a living plaster over the damaged gut. The cells seemed to respond to the environment they had been placed in and matured accordingly to repair the damage.
"One of the risks of stem cell transplants like this is that the cells will continue to expand and form a tumour, but we didn't see any evidence of that with this immature stem cell population from the gut."
Next, cells with similar characteristics were isolated from both mice and humans. The research teams were then able to reprogram adult human cells, called induced Pluripotent Stem Cells (iPSCs), and grow or "expand" them in cultures.
---
"We've identified a source of gut stem cells that can be easily expanded in the laboratory, which could have huge implications for treating human inflammatory bowel diseases.

"The next step will be to see whether the human cells behave in the same way in the mouse transplant system and then we can consider investigating their use in patients."

Kim Jensen, PhD, researcher at the Wellcome Trust Medical and Research Council, Cambridge, UK; BRIC: Biotech and Research Innovation Centre, University of Copenhagen, Denmark; and fellow at the Lundbeck Foundation, Denmark.
---
The findings are published online in the journal Cell Stem Cell. Authors are Robert P. Fordham, Shiro Yui, Nicholas R.F. Hannan, Christoffer Soendergaard, Alison Madgwick, Pawel J. Schweiger, Ole H. Nielsen, Ludovic Vallier, Roger A. Pedersen, Tetsuya Nakamura, Mamoru Watanabe, Kim B. Jensen.

Abstract Highlights
The small intestine has a transient population of highly proliferative progenitors
Maturation of fetal intestinal progenitors requires Wnt stimulation
Lgr5+ fetal cells are in a permissive state for transitioning into the adult state
Fetal intestinal progenitors differentiate in vivo upon transplantation
Summary
Regeneration and homeostasis in the adult intestinal epithelium is driven by proliferative resident stem cells, whose functional properties during organismal development are largely unknown. Here, we show that human and mouse fetal intestine contains proliferative, immature progenitors, which can be expanded in vitro as Fetal Enterospheres (FEnS). A highly similar progenitor population can be established during intestinal differentiation of human induced pluripotent stem cells. Established cultures of mouse fetal intestinal progenitors express lower levels of Lgr5 than mature progenitors and propagate in the presence of the Wnt antagonist Dkk1, and new cultures can be induced to form mature intestinal organoids by exposure to Wnt3a. Following transplantation in a colonic injury model, FEnS contribute to regeneration of colonic epithelium by forming epithelial crypt-like structures expressing region-specific differentiation markers. This work provides insight into mechanisms underlying development of the mammalian intestine and points to future opportunities for patient-specific regeneration of the digestive tract.
About Lundbeck
Lundbeck is a global pharmaceutical company highly committed to improving the
quality of life of people living with brain diseases. For this purpose,
Lundbeck is engaged in the entire value chain throughout research, development,
production, marketing and sales of pharmaceuticals across the world. The
company's products are targeted at disorders such as depression and anxiety,
psychotic disorders, epilepsy, Huntington's, Alzheimer's and Parkinson's
diseases. Lundbeck's pipeline consists of several mid- to late- stage
development programs.
Original press releas:http://www.eurekalert.org/pub_releases/2013-10/wt-sct101713.php