Home | Pregnancy Timeline | News Alerts |News Archive Nov 8, 2013
Lin28a enhanced hair regrowth after mice were shaved, and promoted tissue repair
in mice ears and digits after injury.

Image Credit: Cell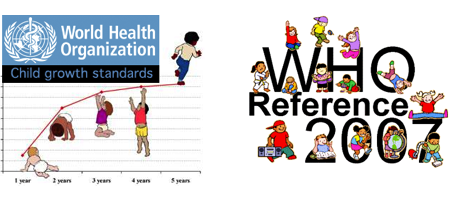 Fountain-of-youth gene repairs tissue in adults

Young animals recover from tissue damage better than adults, and from Charles Darwin's time until now, scientists have puzzled over why. A recent study reveals that the Lin28a gene, which is very active in embryos but not in adults, enhances tissue repair after injury when reactivated in adult mice.
The findings may open up new avenues for the treatment of injuries and degenerative diseases in adult humans. The work is published by Cell Press on November 7th in the journal Cell.
"It sounds like science fiction, but Lin28a could be part of a healing cocktail that gives adults the superior tissue repair seen in juvenile animals," says senior study author George Daley of Boston Children's Hospital and Harvard Medical School.
---
Tissue repair is more robust in juveniles than in adults throughout the evolutionary spectrum of organisms, from insects and amphibians to fish and mammals.

The molecular causes of this phenomenon have been elusive, but Daley and his collaborators speculate that the Lin28a protein could play a role as it regulates growth and development in juveniles, but with age its levels decline.
---
To test whether this protein might influence tissue repair in adults, Daley and his team reactivated the Lin28a gene in adult mice. They saw that Lin28a enhanced hair regrowth in these mice after the mice were shaved, and promoted tissue repair in mice ears and digits after injury.

The protein also stimulated cell proliferation and migration, which are critical for tissue repair. Lin28a achieved all of these effects by increasing the production of several metabolic enzymes and enhancing metabolic processes that are normally more active in embryos.
"We were surprised that what was previously believed to be a mundane cellular 'housekeeping' function would be so important for tissue repair," says study author Shyh-Chang Ng of Harvard Medical School. "One of our experiments showed that bypassing Lin28a and directly activating mitochondrial metabolism with a small-molecule compound also had the effect of enhancing wound healing, suggesting that it could be possible to use drugs to promote tissue repair in humans."
Abstract
Highlights
Lin28a reactivation promotes hair regrowth, as well as ear and digit tissue repair
Excess let-7 inhibits tissue repair, but anti-let-7 therapy fails to promote tissue repair
Lin28a promotes tissue repair by enhancing the translation of some oxidative enzymes
Lin28a's enhancement of tissue repair was negated by OxPhos inhibition

Summary
Regeneration capacity declines with age, but why juvenile organisms show enhanced tissue repair remains unexplained. Lin28a, a highly conserved RNA-binding protein expressed during embryogenesis, plays roles in development, pluripotency, and metabolism. To determine whether Lin28a might influence tissue repair in adults, we engineered the reactivation of Lin28a expression in several models of tissue injury. Lin28a reactivation improved hair regrowth by promoting anagen in hair follicles and accelerated regrowth of cartilage, bone, and mesenchyme after ear and digit injuries. Lin28a inhibits let-7 microRNA biogenesis; however, let-7 repression was necessary but insufficient to enhance repair. Lin28a bound to and enhanced the translation of mRNAs for several metabolic enzymes, thereby increasing glycolysis and oxidative phosphorylation (OxPhos). Lin28a-mediated enhancement of tissue repair was negated by OxPhos inhibition, whereas a pharmacologically induced increase in OxPhos enhanced repair. Thus, Lin28a enhances tissue repair in some adult tissues by reprogramming cellular bioenergetics.
Cell, Shyh-Chang et al.: "Lin28a enhances tissue repair by reprogramming cellular metabolism." Cell, Volume 155, Issue 4, 778-792, 7 November 2013 Copyright © 2013 Elsevier Inc. All rights reserved. 10.1016/j.cell.2013.09.059 Referred to by: Lin28: Time for Tissue Repair
Authors
Ng Shyh-Chang, Hao Zhu, T. Yvanka de Soysa, Gen Shinoda, Marc T. Seligson, Kaloyan M. Tsanov, Liem Nguyen, John M. Asara, Lewis C. Cantley, George Q. Daleysend emailSee Affiliations
Original press release: http://www.eurekalert.org/pub_releases/2013-11/cp-fgr103113.php