Home | Pregnancy Timeline | News Alerts |News Archive Nov 20, 2013
Gene therapy delivery of high dose SUMO-1 alone, as well as SUMO-1 and SERCA2 together, result in stronger heart contractions, better blood flow, and reduced heart volumes, compared to just SERCA2 gene therapy alone.

Image Credit: Mount Sinai.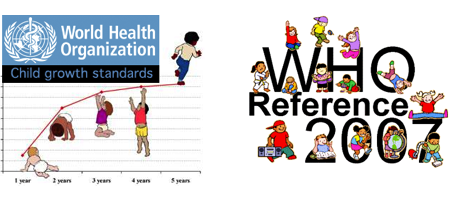 Novel gene therapy works to reverse heart failure
Preclinical testing shows SUMO-1 gene therapy shrinks an enlarged heart, improves heart function, and blood flow.

Researchers at the Cardiovascular Research Center at Icahn School of Medicine at Mount Sinai have successfully tested a powerful gene therapy, delivered directly into the heart, to reverse heart failure in large animal models.
The new research study findings, published in November 13 issue of Science Translational Medicine, is the final study phase before human clinical trials can begin testing SUMO-1 gene therapy. SUMO-1 is a gene that is "missing in action" in heart failure patients.
"SUMO-1 gene therapy may be one of the first treatments that can actually shrink enlarged hearts and significantly improve a damaged heart's life-sustaining function," says the study's senior investigator Roger J. Hajjar, MD, Director of the Cardiovascular Research Center at Icahn School of Medicine at Mount Sinai and the Arthur & Janet C. Ross Professor of Medicine at Mount Sinai. "We are very eager to test this gene therapy in our patients suffering from severe heart failure."
---
Heart failure remains a leading cause of hospitalization in the elderly. It accounts for about 300,000 deaths each year in the United States. Heart failure occurs when a person's heart is too weak to properly pump and circulate blood throughout their body.
---
Dr. Hajjar is already on a path toward approval from the Food and Drug Administration to test the novel SUMO-1 gene therapy in heart failure patients. When it begins, the clinical trial will be the second gene therapy treatment designed to reverse heart failure launched by Dr. Hajjar and his Cardiovascular Research Center at Icahn School of Medicine at Mount Sinai.

The first trial, named CUPID, is in its final phases of testing SERCA2 gene therapy. Phase 1 and phase 2a trial results were positive, demonstrating substantial improvement in clinical events. In that trial, a gene known as SERCA2 is delivered via an inert virus — a modified virus without infectious particles.
---
SERCA2 is a gene that produces an enzyme critical to the proper pumping of calcium out of cells. In heart failure, SERCA2 is dysfunctional, forcing the heart to work harder and in the process, to grow larger.

The virus carrying SERCA2 is delivered through the coronary arteries into the heart during a cardiac catheterization procedure.

Studies show only a one-time gene therapy dose is needed to restore healthy SERCA2a gene production of its beneficial enzyme.
---
But previous research by Mount Sinai discovered SERCA2 is not the only enzyme that is missing in action in heart failure. A study published in Nature in 2011 by Dr. Hajjar and his research group showed that the SUMO-1 gene is also decreased in failing human hearts. But SUMO-1 regulates SERCA2a's activity, suggesting that it can enhance the function of SERCA2a without altering its levels. A follow-up study in a mouse model of heart failure demonstrated that SUMO-1 gene therapy substantially improved cardiac function.
This new study tested delivery of SUMO-1 gene therapy alone, SERCA2 gene therapy alone, and a combination of SUMO-1 and SERCA2.
---
In large animal models of heart failure, the researchers found that gene therapy delivery of high dose SUMO-1 alone, as well as SUMO-1 and SERCA2 together, result in stronger heart contractions, better blood flow, and reduced heart volumes, compared to just SERCA2 gene therapy alone.
---
"These new study findings support the critical role SUMO-1 plays for SERCA2 function, and underlie the therapeutic potential of SUMO-1 gene replacement therapy for heart failure patients," reports Dr. Hajjar.
Also, according to Dr. Hajjar, the time it took investigators to translate their basic laboratory findings to successful preclinical studies was very short.
"The key reason for this translational medicine speed is the outstanding infrastructure we have in the Cardiovascular Research Center at Mount Sinai, where we are able to replicate human heart failure models to test our novel gene therapies. I think this is a really very unique example of rapid translation of a promising medical therapy from an initial discovery to pre-clinical trials," says Dr. Hajjar.
Abstract Science Translational Medicine
Recently, the impact of small ubiquitin-related modifier 1 (SUMO-1) on the regulation and preservation of sarcoplasmic reticulum calcium adenosine triphosphatase (SERCA2a) function was discovered. The amount of myocardial SUMO-1 is decreased in failing hearts, and its knockdown results in severe heart failure (HF) in mice. In a previous study, we showed that SUMO-1 gene transfer substantially improved cardiac function in a murine model of pressure overload–induced HF. Toward clinical translation, we evaluated in this study the effects of SUMO-1 gene transfer in a swine model of ischemic HF. One month after balloon occlusion of the proximal left anterior descending artery followed by reperfusion, the animals were randomized to receive either SUMO-1 at two doses, SERCA2a, or both by adeno-associated vector type 1 (AAV1) gene transfer via antegrade coronary infusion. Control animals received saline infusions. After gene delivery, there was a significant increase in the maximum rate of pressure rise [dP/dt(max)] that was most pronounced in the group that received both SUMO-1 and SERCA2a. The left ventricular ejection fraction (LVEF) improved after high-dose SUMO-1 with or without SERCA2a gene delivery, whereas there was a decline in LVEF in the animals receiving saline. Furthermore, the dilatation of LV volumes was prevented in the treatment groups. SUMO-1 gene transfer therefore improved cardiac function and stabilized LV volumes in a large-animal model of HF. These results support the critical role of SUMO-1 in SERCA2a function and underline the therapeutic potential of SUMO-1 for HF patients.
Copyright © 2013, American Association for the Advancement of Science
Citation: L. Tilemann, A. Lee, K. Ishikawa, J. Aguero, K. Rapti, C. Santos-Gallego, E. Kohlbrenner, K. M. Fish, C. Kho, R. J. Hajjar, SUMO-1 Gene Transfer Improves Cardiac Function in a Large-Animal Model of Heart Failure. Sci. Transl. Med. 5, 211ra159 (2013).
---
Abstract Nature
The calcium-transporting ATPase ATP2A2, also known as SERCA2a, is a critical ATPase responsible for Ca2+ re-uptake during excitation–contraction coupling. Impaired Ca2+ uptake resulting from decreased expression and reduced activity of SERCA2a is a hallmark of heart failure1. Accordingly, restoration of SERCA2a expression by gene transfer has proved to be effective in improving cardiac function in heart-failure patients2, as well as in animal models3. The small ubiquitin-related modifier (SUMO) can be conjugated to lysine residues of target proteins4, and is involved in many cellular processes5. Here we show that SERCA2a is SUMOylated at lysines 480 and 585 and that this SUMOylation is essential for preserving SERCA2a ATPase activity and stability in mouse and human cells. The levels of SUMO1 and the SUMOylation of SERCA2a itself were greatly reduced in failing hearts. SUMO1 restitution by adeno-associated-virus-mediated gene delivery maintained the protein abundance of SERCA2a and markedly improved cardiac function in mice with heart failure. This effect was comparable to SERCA2A gene delivery. Moreover, SUMO1 overexpression in isolated cardiomyocytes augmented contractility and accelerated Ca2+ decay. Transgene-mediated SUMO1 overexpression rescued cardiac dysfunction induced by pressure overload concomitantly with increased SERCA2a function. By contrast, downregulation of SUMO1 using small hairpin RNA (shRNA) accelerated pressure-overload-induced deterioration of cardiac function and was accompanied by decreased SERCA2a function. However, knockdown of SERCA2a resulted in severe contractile dysfunction both in vitro and in vivo, which was not rescued by overexpression of SUMO1. Taken together, our data show that SUMOylation is a critical post-translational modification that regulates SERCA2a function, and provide a platform for the design of novel therapeutic strategies for heart failure.

Authors: Changwon Kho, Ahyoung Lee, Dongtak Jeong, Jae Gyun Oh, Antoine H. Chaanine, Eddy Kizana, Woo Jin Park & Roger J. Hajjar

Nature 477, 601–605 (29 September 2011) doi:10.1038/nature10407
Received 18 February 2011 Accepted 01 August 2011 Published online 07 September 2011

Other study investigators are all from Icahn School of Medicine at Mount Sinai. They include co-first authors Lisa Tilemann, MD, and Ahyoung Lee, PhD. Additional co-authors are Kiyotake Ishikawa, MD, Jaume Aguero, MD, Kleopatra Rapti, PhD, Carlos Santos-Gallego, MD, Erik Kohlbrenner, BS, Kenneth Fish, PhD, and Changwon Kho, PhD.
The study was supported by a National Institutes of Health grants (RO1 HL117505, HL119046, HL093183, P20HL100396), and a NHLBI Program of Excellence in Nanotechnology (PEN) Award (Contract # HHSN268201000045C).
Dr. Hajjar is the scientific cofounder of the company Celladon, which plans to develop AAV.SERCA2a gene therapy for the treatment of heart failure. All other authors declare no competing financial interests.
About the Mount Sinai Health System
The Mount Sinai Health System is an integrated health system committed to providing distinguished care, conducting transformative research, and advancing biomedical education. Structured around seven member hospital campuses and a single medical school, the Health System has an extensive ambulatory network and a range of inpatient and outpatient services—from community-based facilities to tertiary and quaternary care.
The System includes approximately 6,600 primary and specialty care physicians, 12-minority-owned free-standing ambulatory surgery centers, over 45 ambulatory practices throughout the five boroughs of New York City, Westchester, and Long Island, as well as 31 affiliated community health centers. Physicians are affiliated with the Icahn School of Medicine at Mount Sinai, which is ranked among the top 20 medical schools both in National Institutes of Health funding and by U.S. News & World Report.
For more information, visit http://www.mountsinai.org.