Home | Pregnancy Timeline | News Alerts |News Archive Dec 2, 2013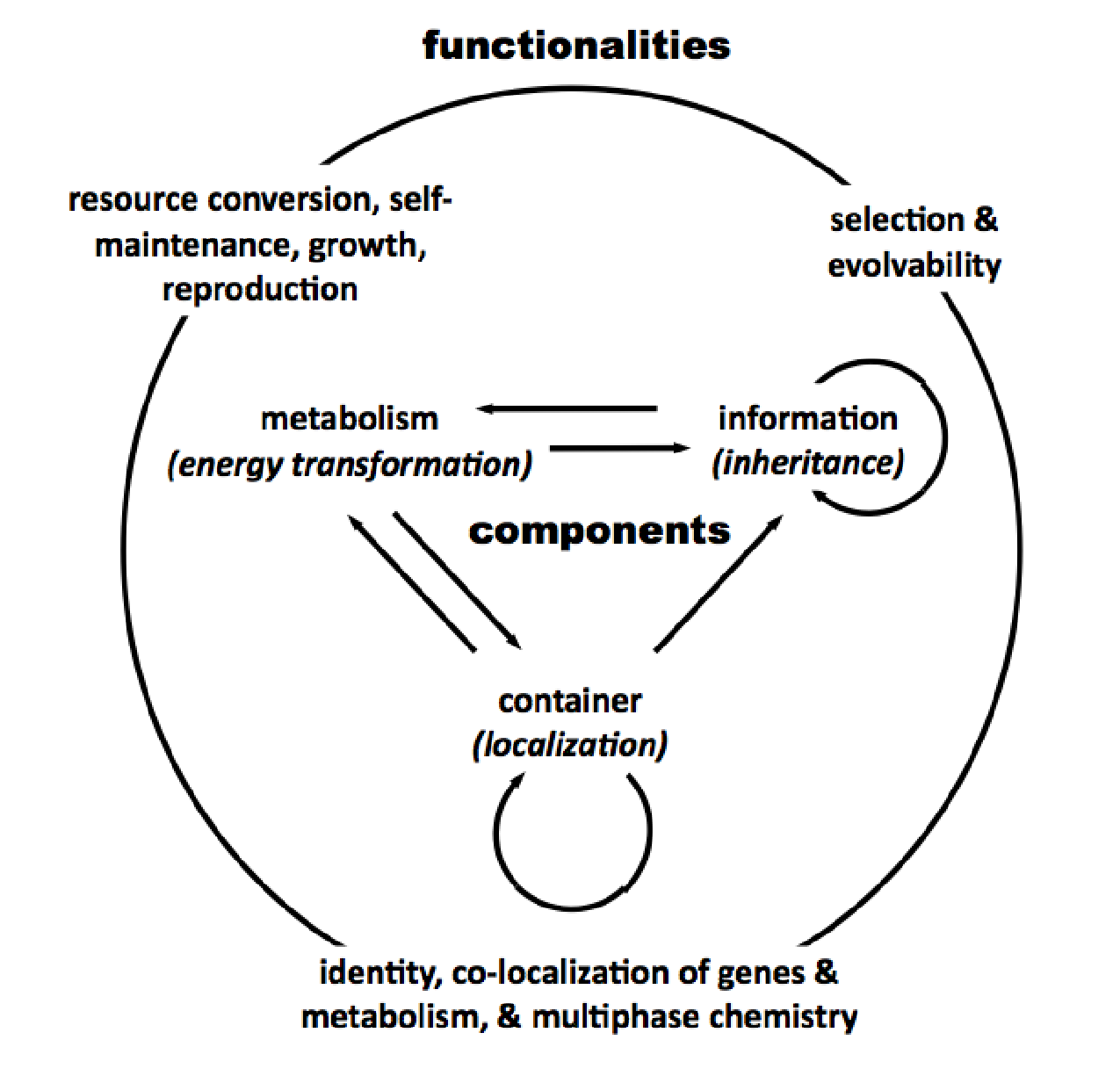 What one single cell accomplishes.
Diagram by Pace Report.
NEWS FOCUS
The Life Force

Robert F. Service

In 2009, Jack Szostak shared a Nobel Prize for his part in discovering the role of telomeres, the end bits of chromosomes that help ensure genetic information is copied faithfully. But his biggest achievement may be yet to come. Szostak, a molecular biologist at Harvard University and Massachusetts General Hospital in Boston, is working to recreate the origin of life, only this time in the lab. He and his team haven't accomplished their goal yet. But in this issue of Science, they report taking another key step: finding a recipe for copying RNA inside "protocells," membranes made from fatty acid molecules. Next they hope to show that RNA can replicate itself and show the initial signs of Darwinian evolution.
Read the Full Text In Science Magazine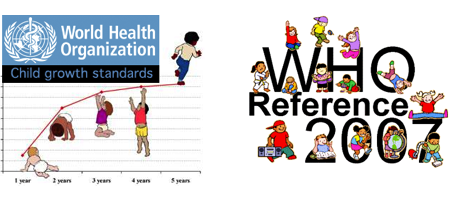 Magnesium ion critical in creation of synthetic cells
Investigators working to create "protocells" — primitive synthetic cells — have accomplished an important step towards their goal by identifying that RNA copying requires the presence of the magnesium ion called Mg2+.

In the November 28 issue of Science, the investigators describe a solution to what could have been a critical problem – the potential incompatibility between a chemical requirement of RNA copying and the stability of the protocell membrane.Protocells are synthetic cells consisting of a nucleic acid strand encased within a membrane-bound compartment.
---
"For the first time, we've been able to do nonenzymatic RNA copying inside fatty acid vesicles.

"We've found a solution to a longstanding problem in the origin of cellular life: RNA copying chemistry requires the presence of the magnesium ion Mg2+, but high Mg2+ levels can break down the simple, fatty acid membranes that probably surrounded the first living cells."

Jack Szostak, PhD, Massachusetts General Hospital (MGH), Department of Molecular Biology and the Center for Computational and Integrative Biology.
---
Szostak's team has been working for more than a decade to understand how the first cells developed from a "primordial soup" of chemicals into living organisms capable of copying their genetic material and reproducing.

Part of that work is developing a model protocell made from components probably present in the primitive Earth environment.
---
MGH researchers have made significant progress towards developing cell membranes from the kind of fatty acids that would have been abundant and naturally forming themselves into bubble-like vesicles when concentrated in water.

But the genetic component — an RNA or DNA molecule capable of replication — has been missing.
---
The primitive environment in which the first cells developed did not have complex enzymes that modern cells use in replicating nucleic acids. Therefore, Szostak and lead author Katarzyna Adamala, PhD, investigated whether simple chemical processes could drive nonenzymatic replication of RNA. Many scientists believe RNA was the first nucleic acid to develop.
Several chelators – small molecules that bind tightly to metal ions – were tested for their ability to protect fatty acid vesicles from the potentially destabilizing effects of Mg2+. Citrate and several other chelators were found to be effective in protecting the membranes from disruption.
Investigators placed molecules, consisting of short primer RNA strands bound to longer RNA templates, into fatty acid vesicles to see if chelators would allow Mg2+-catalyzed RNA to assemble. The single strand portion of the template was made up of cytosine (C) nucleotides. In the presence of Mg2+ and one of four chelating molecules, one being citrate. Researchers then added activated G, the nucleotide that base-pairs with C in nucleic acids.
In the presence of citrate, the fastest diffusion of G nucleotides occurred. The nucleotides passed through the vesicle membrane allowing double-stranded RNA molecules to form by binding to the C nucleotides of the template. In fact two other chelators completely prevented extension of the RNA primer.
---
"While other molecules can protect membranes from the magnesium ion, they also prevent RNA chemistry. We think that citrate is able to both protect membranes and to allow RNA copying to proceed by covering only one face to the magnesium ion, protecting the membrane while allowing RNA chemistry to work."

Says Szostak. He and Adamala also found that continually refreshing the activated guanine nucleotide solution — by flushing out broken down molecules and adding fresh nucleotides — improved the efficiency of RNA replication.
---
Szostak notes that, while citrate may be appropriate for creating artificial cells in a laboratory environment, it probably would not have been present in sufficient quantities in the early earth.

"We have demonstrated at least one way to make RNA replication chemistry compatible with primitive, fatty-acid-based cell membranes. But, this opens up new questions. Our current best guess is there must have been some sort of simple peptides that acted in a similar way to citrate. Finding such peptides is something we are working on now."

Abstract EDITOR'S SUMMARY
Efforts to recreate a prebiotically plausible protocell, in which RNA replication occurs within a fatty acid vesicle, have been stalled by the destabilizing effect of Mg2+ on fatty acid membranes. Here we report that the presence of citrate protects fatty acid membranes from the disruptive effects of high Mg2+ ion concentrations while allowing RNA copying to proceed, while also protecting single-stranded RNA from Mg2+-catalyzed degradation. This combination of properties has allowed us to demonstrate the chemical copying of RNA templates inside fatty acid vesicles, which in turn allows for an increase in copying efficiency by bathing the vesicles in a continuously refreshed solution of activated nucleotides.
Katarzyna Adamala1,2, Jack W. Szostak1,*
+ Author Affiliations
1Howard Hughes Medical Institute, Department of Molecular Biology, and Center for Computational and Integrative Biology, Massachusetts General Hospital, Boston, MA 02114, USA.
2Dipartimento di Biologia, Università degli Studi di Roma Tre, Rome, Italy.

↵*Corresponding author at Howard Hughes Medical Institute, Department of Molecular Biology, and Center for Computational and Integrative Biology, 7215 Simches Research Center, Massachusetts General Hospital, 185 Cambridge Street, Boston, MA 02114, USA. E-mail: szostak@molbio.mgh.harvard.edu
A co-recipient of the 2009 Nobel Prize in Physiology or Medicine for his contribution to the discovery of the enzyme telomerase, Szostak is a professor of Genetics at Harvard Medical School and a Howard Hughes Medical Institute investigator. Adamala, who worked in Szostak's lab as part of her doctoral studies at Roma Tre University in Italy, is now a postdoctoral fellow at Massachusetts Institute of Technology. The study was supported, in part, by NASA Exobiology grant NNX07AJ09G.

Massachusetts General Hospital, founded in 1811, is the original and largest teaching hospital of Harvard Medical School. The MGH conducts the largest hospital-based research program in the United States, with an annual research budget of more than $775 million and major research centers in AIDS, cardiovascular research, cancer, computational and integrative biology, cutaneous biology, human genetics, medical imaging, neurodegenerative disorders, regenerative medicine, reproductive biology, systems biology, transplantation biology and photomedicine.