Welcome to The Visible Embryo, a comprehensive educational resource on human development from conception to birth.

The Visible Embryo provides visual references for changes in fetal development throughout pregnancy and can be navigated via fetal development or maternal changes.

The National Institutes of Child Health and Human Development awarded Phase I and Phase II Small Business Innovative Research Grants to develop The Visible Embryo. Initally designed to evaluate the internet as a teaching tool for first year medical students, The Visible Embryo is linked to over 600 educational institutions and is viewed by more than one million visitors each month.

Today, The Visible Embryo is linked to over 600 educational institutions and is viewed by more than 1 million visitors each month. The field of early embryology has grown to include the identification of the stem cell as not only critical to organogenesis in the embryo, but equally critical to organ function and repair in the adult human. The identification and understanding of genetic malfunction, inflammatory responses, and the progression in chronic disease, begins with a grounding in primary cellular and systemic functions manifested in the study of the early embryo.

---


The World Health Organization (WHO) has created a new Web site to help researchers, doctors and
patients obtain reliable information on high-quality clinical trials. Now you can go to one website and search all registers to identify clinical trial research underway around the world!




Disclaimer: The Visible Embryo web site is provided for your general information only. The information contained on this site should not be treated as a substitute for medical, legal or other professional advice. Neither is The Visible Embryo responsible or liable for the contents of any websites of third parties which are listed on this site.

Content protected under a Creative
Commons License.

No dirivative works may be made or used for commercial purposes.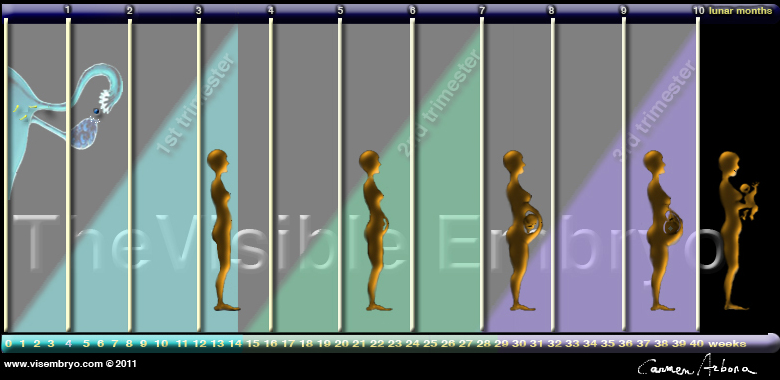 CLICK ON weeks 0 - 40 and follow along every 2 weeks of fetal development
Home | Pregnancy Timeline | News Alerts |News Archive Dec 3, 2013
One neural protein — called 'RIM1α'— is modified by a small protein
named 'SUMO' which attaches to a specific region on RIM1α.

The attachment of "SUMO" acts as a 'molecular switch'
turning "ON" normal neurotransmitter protein release.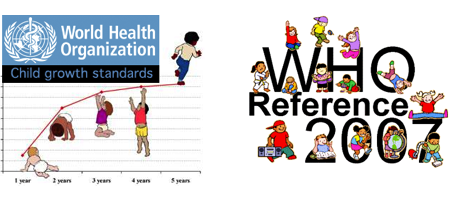 Key protein controlling communication between brain cells identified
Scientists are a step closer to understanding how some of the brain's 100 billion nerve cells co-ordinate their communication.
The University of Bristol research team investigated some of the chemical processes that underpin how brain cells co-ordinate their communication. Defects in this communication are associated with disorders such as epilepsy, autism and schizophrenia, and therefore these findings could lead to the development of novel neurological therapies.
The study was published November 27 in the journal Cell Reports.
---
Neurons in the brain communicate with each other using chemicals called neurotransmitters.

Release of a neurotransmitter is tightly controlled by many different proteins within the neuron interacting with each other to ensure a neurotransmitter is only released as needed. Although the mechanisms that control neurotransmitter release have been extensively studied, the co-ordination of how and when component proteins interact is not fully understood.

The School of Biochemistry researchers have now discovered that one of these proteins — called 'RIM1α'— is modified by a small protein named 'SUMO' which attaches to a specific region in RIM1α.

This attachment of "SUMO" acts as a 'molecular switch' required for normal neurotransmitter release.
---
Jeremy Henley, Professor of Molecular Neuroscience in the University's Faculty of Medical and Veterinary Sciences and the study's lead author, said: "These findings are important as they show that SUMO modification plays a vital and previously unsuspected role in normal brain function."
The research builds on the team's earlier work that identified a group of proteins in the brain responsible for protecting nerve cells from damage and could be used in future for therapies for stroke and other brain diseases.

Summary
The rapid, activity-dependent quantal presynaptic release of neurotransmitter is vital for brain function. The complex process of vesicle priming, fusion, and retrieval is very precisely controlled and requires the spatiotemporal coordination of multiple protein-protein interactions. Here, we show that posttranslational modification of the active zone protein Rab3-interacting molecule 1α (RIM1α) by the small ubiquitin-like modifier 1 (SUMO-1) functions as a molecular switch to direct these interactions and is essential for fast synaptic vesicle exocytosis. RIM1α SUMOylation at lysine residue K502 facilitates the clustering of CaV2.1 calcium channels and enhances the Ca2+ influx necessary for vesicular release, whereas non-SUMOylated RIM1α participates in the docking/priming of synaptic vesicles and maintenance of active zone structure. These results demonstrate that SUMOylation of RIM1α is a key determinant of rapid, synchronous neurotransmitter release, and the SUMO-mediated "switching" of RIM1α between binding proteins provides insight into the mechanisms underpinning synaptic function and dysfunction.

Authors
Fatima Girach, Tim J. Craig, Daniel L. Rocca, Jeremy M. Henleysend emailSee Affiliations
Highlights
RIM1α is SUMOylated at K502
SUMOylation of RIM1α is required for its PDZ-dependent binding to CaV2.1
Preventing RIM1α SUMOylation reduces CaV2.1 clustering and Ca2+ entry
RIM1α SUMOylation is necessary for fast synaptic vesicle exocytosis

Cell Reports, 27 November 2013
Copyright © 2013 The Authors
10.1016/j.celrep.2013.10.039

This is an open-access article distributed under the terms of the Creative Commons Attribution-NonCommercial-No Derivative Works License, which permits non-commercial use, distribution, and reproduction in any medium, provided the original author and source are credited.

The study was funded by the European Research Council [ERC], the Biotechnology and Biological Sciences Research Council [BBSRC] and the Medical Research Council [MRC].