Home | Pregnancy Timeline | News Alerts |News Archive Dec 9, 2013
Ted DeVita (1962 – May 27, 1980) was a victim of Severe aplastic anemia
who was forced to live in a sterile hospital room for eight and a half years.

credit: Wikipedia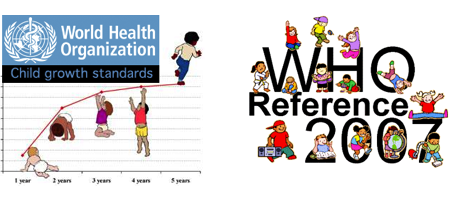 Gene therapy trial for 'bubble boy' disease promising
Hematopoietic stem cell transplantation (HSCT), once considered an effective yet risky alternative to drug therapy for blood cancer — has become more successful in a wide range of patients due to major advances in transplant strategies and technologies.

Several studies representing these advances were presented today during the 55th American Society of Hematology Annual Meeting and Exposition in New Orleans.
HSCT is effectively used today as a form of "replacement" therapy for patients with hard-to-treat blood cancers, providing healthy cells from either the patient (autologous transplantation) or from a donor (allogeneic transplantation) to better equip patients to fight the disease on their own.

Historically, doctors evaluating a patient for transplant have looked for donor cells that are perfectly matched to the patient's cell type. This was considered to be optimal for a successful outcome, in addition to minimizing risk of graft-versus-host disease (GVHD) — a serious and potentially life-threatening complication that occurs when donor immune cells attack the patient's cells as foreign tissue.
Today, researchers are challenging traditional assumptions about transplant eligibility and donor matching in an effort to expand the universe of patients who can benefit from this treatment while improving long-term success rates. New findings presented today indicate that with proper considerations, haploidentical (half-matched) transplants or transplants using cord blood cells can be viable, effective alternatives when a fully matched donor is not available. Researchers also contend that transplant outcomes can be further improved by identifying patients who are at high risk for certain complications, such as cognitive decline, or by employing post-transplant treatments to reduce their risk of relapse.
---
"The exciting research results being presented today underscore how transplants are becoming an increasingly successful treatment option for more patients with blood cancer than ever before.

"Whereas transplant would not have been an option for many patients without a sibling or other perfectly matched donor even several years ago, exciting new strategies have afforded them the opportunity to gain significant benefit from this procedure today.

"As we are now able to focus our efforts on improving the overall patient experience and reducing the risk of relapse, the leading cause of death after transplant, we have greatly improved long-term survival outcomes for patients who before might not have had another treatment option."

Jeffrey Miller, MD, moderator of the press conference and Deputy Director of the Masonic Cancer Center and the Clinical and Translational Sciences Institute at the University of Minnesota in Minneapolis.
---
This press conference took place on Saturday, December 7, 2013, at the American Society of Hematology 55th Annual Meeting.

https://ash.confex.com/ash/2013/webprogram/Paper55745.html
Jerome Ritz, MD
Medical Oncology, Dana-Farber Cancer Institute, Boston, MA
The clinical outcomes of allogeneic hematopoietic stem cell transplantation (HSCT) have steadily improved in the last two decades, but this remains a potentially toxic treatment approach and further improvements are needed. Both the benefits and potential toxicities of allogeneic HSCT derive from the replacement of the recipient's immune system with donor cells. Donor T cells clearly play a critical role as the primary mediators of both graft-versus-leukemia (GVL) and graft-versus-host-disease (GVHD) after transplant. In this setting, donor T cells targeting tumor-specific antigens provide specific GVL activity and donor T cells targeting broadly expressed minor histocompatibility antigens (allo-antigens) lead to GVHD. Donor T cells targeting minor histocompatibility antigens with restricted expression on both normal and malignant hematopoietic cells in the recipient contribute to GVL as well as to the elimination of recipient hematopoietic cells and the establishment of full donor hematopoiesis. Although donor B cells do not contribute to acute GVHD, considerable evidence now suggests that donor B cells also play an important role in chronic GVHD (cGVHD). In male patients with female donors, Y chromosome encoded (HY) proteins represent a clinically relevant set of widely expressed minor histocompatibility antigens (mHA) that are frequently recognized by both donor T cells and B cells. HY antibodies typically develop four to eight months after HSCT and the development of HY antibodies is significantly associated with the development of cGVHD. Antibodies to autosomal mHA and tumor-associated antigens have also been detected. Development of antibodies to mHA has also been associated with a lower risk of relapse suggesting a role for donor B cells in GVL. Murine models have clearly demonstrated that donor B cell reconstitution after allogeneic HSCT contributes to the development of cGVHD. In one of these models, depletion of germinal center B cells prevents the development of bronchiolitis obliterans and other pathologic features of cGVHD. The homeostatic cytokine B-cell activating factor (BAFF) plays an important role in the regulation of donor B cell reconstitution. BAFF promotes B-cell proliferation, differentiation, and survival; but persistent, high levels of BAFF also support the survival of auto and allo-reactive B cells. Patients with cGVHD typically have delayed B-cell reconstitution and low numbers of circulating B cells associated with high levels of BAFF. A high BAFF to B-cell ratio promotes survival of antigen-activated B cells and prevents or delays the development of B-cell tolerance after transplant. The important role of B cells in cGVHD has been confirmed by numerous clinical reports demonstrating the efficacy of B-cell directed therapy with rituximab in patients with established cGVHD. Overall response rates of 40 to 70 percent have been reported, and clinical responses have been associated with reduced titers of allo-reactive antibodies and restoration of normal B-cell homeostasis, with increased numbers of circulating B cells and lower levels of BAFF after recovery from treatment. The efficacy of rituximab in the treatment of established cGVHD has led to recent studies evaluating rituximab as a prophylactic therapy for cGVHD. The results of single institution trials suggest that this may be an effective approach and further randomized multi-center trials evaluating the role of rituximab for cGVHD prophylaxis are currently in development. The efficacy of rituximab has also led to the evaluation of other B cell directed therapies in murine models. In particular, selective inhibitors of B cell signaling pathways have been developed and appear to be effective in preventing cGVHD in these model systems. Further evaluation of these new agents in the treatment and prevention of cGVHD is in development.
Disclosures: Off Label Use: Rituximab - Use in treatment of chronic GVHD.
Follow @ASH_hematology and #ASH13 on Twitter and like ASH on Facebook at for the most up-to-date information about the 2013 ASH Annual Meeting.
The American Society of Hematology (ASH) is the world's largest professional society of hematologists dedicated to furthering the understanding, diagnosis, treatment, and prevention of disorders affecting the blood. For more than 50 years, the Society has led the development of hematology as a discipline by promoting research, patient care, education, training, and advocacy in hematology. The official journal of ASH is Blood, the most cited peer-reviewed publication in the field, which is available weekly in print and online.