Welcome to The Visible Embryo, a comprehensive educational resource on human development from conception to birth.

The Visible Embryo provides visual references for changes in fetal development throughout pregnancy and can be navigated via fetal development or maternal changes.

The National Institutes of Child Health and Human Development awarded Phase I and Phase II Small Business Innovative Research Grants to develop The Visible Embryo. Initally designed to evaluate the internet as a teaching tool for first year medical students, The Visible Embryo is linked to over 600 educational institutions and is viewed by more than one million visitors each month.

Today, The Visible Embryo is linked to over 600 educational institutions and is viewed by more than 1 million visitors each month. The field of early embryology has grown to include the identification of the stem cell as not only critical to organogenesis in the embryo, but equally critical to organ function and repair in the adult human. The identification and understanding of genetic malfunction, inflammatory responses, and the progression in chronic disease, begins with a grounding in primary cellular and systemic functions manifested in the study of the early embryo.

---


The World Health Organization (WHO) has created a new Web site to help researchers, doctors and
patients obtain reliable information on high-quality clinical trials. Now you can go to one website and search all registers to identify clinical trial research underway around the world!




Disclaimer: The Visible Embryo web site is provided for your general information only. The information contained on this site should not be treated as a substitute for medical, legal or other professional advice. Neither is The Visible Embryo responsible or liable for the contents of any websites of third parties which are listed on this site.

Content protected under a Creative
Commons License.

No dirivative works may be made or used for commercial purposes.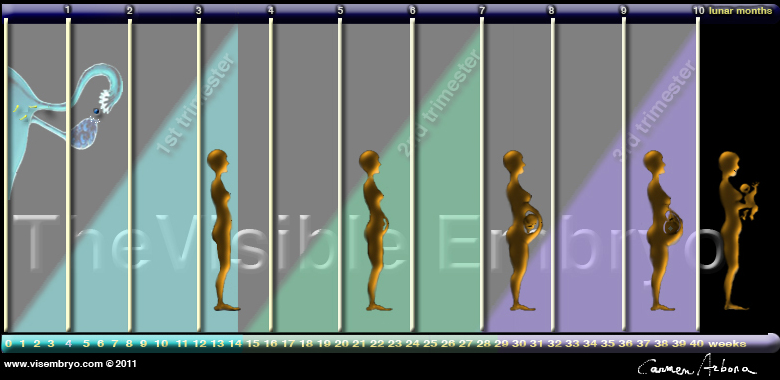 CLICK ON weeks 0 - 40 and follow along every 2 weeks of fetal development
Home | Pregnancy Timeline | News Alerts |News Archive Dec 20, 2013
Hsaio and colleagues link gut microbes to autism spectrum disorders (ASD)
in a mouse model. They show that ASD symptoms are triggered by
composition and shifts in microbes and associated metabolites.
However, symptoms are relieved by the probiotic: Bacteroides fragilis.
Probiotics may provide therapeutic strategies for neurodevelopmental disorders.
Image Credit: Cell magazine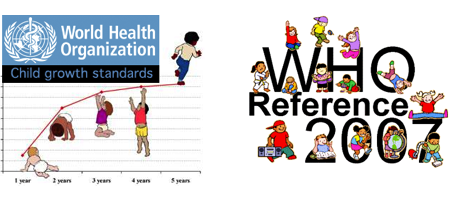 Groundbreaking research links autism to gut microbes
Feeding mice a beneficial type of bacteria can ameliorate autism-like symptoms.
The autism study, published today in the same issue of Cell, strengthens the recent scientific understanding that the microbes that live in your gut may affect what goes on in your brain. It is also the first to show that a specific probiotic may be capable of reversing autism-like behaviors in mice.
"The broader potential of this research is obviously an analogous probiotic that could treat subsets of individuals with autism spectrum disorder," wrote the commentary authors, University of Colorado Boulder Professor Rob Knight, CU-Boulder Research Associate Dorota Porazinska and doctoral student Sophie Weiss.
The study underscores the importance of the work being undertaken by the newly formed Autism Microbiome Consortium, which includes Knight, Jack Gilbert of the University of Chicago and Rosa Krajmalnik-Brown of Arizona State University. The interdisciplinary consortium—which taps experts in a range of disciplines from psychology to epidemiology—is investigating the autism-gut microbiome link.
---
Published in the journal Cell, the study led by Elaine Hsiao of the California Institute of Technology, a technique called maternal immune activation was used in pregnant mice to induce autism-like behavior and neurology in their offspring.

The researchers found that the gut microbial community of the offspring differed markedly compared with a control group of mice.

When the mice with autism-like symptoms were fed Bacteriodes fragilis, a microbe known to bolster the immune system, their autistic-like behaviors were reduced.

Scientific evidence is mounting that the trillions of microbes that call the human body home can influence our gut-linked health, affecting our risk of obesity, diabetes and colon cancer, for example.

But more recently, researchers are discovering that gut microbes also may affect neurology—possibly impacting a person's cognition, emotions and mental health, said Knight, also a Howard Hughes Medical Institute Early Career Scientist and an investigator at CU-Boulder's BioFrontiers Institute.
---
The Autism Microbiome Consortium hopes to broaden this understanding by further studying the microbial community of autistic people, who tend to suffer from more gastrointestinal problems than the general public.
People with autism spectrum disorder who would like to have their gut microbes sequenced can do so now through the American Gut Project, a crowdfunded research effort led by Knight.
The consortium also includes Catherine Lozupone and Kimberly Johnson of CU-Boulder, James Adams of Arizona State University, Mady Hornig of Columbia University, Sarkis Mazmanian of the California Institute of Technology, John Alverdy of the University of Chicago and Janet Jansson of Lawrence Berkeley Lab.

Abstract
Highlights
• The MIA model recapitulates GI comorbidities linked to a subset of ASD individuals
• Targeting the microbiota treats specific GI and behavioral symptoms
• Gut microbes regulate metabolites that alter behavior in animals
• Microbiota may contribute to the pathophysiology of neurodevelopmental disorders

Summary
Neurodevelopmental disorders, including autism spectrum disorder (ASD), are defined by core behavioral impairments; however, subsets of individuals display a spectrum of gastrointestinal (GI) abnormalities. We demonstrate GI barrier defects and microbiota alterations in the maternal immune activation (MIA) mouse model that is known to display features of ASD. Oral treatment of MIA offspring with the human commensal Bacteroides fragilis corrects gut permeability, alters microbial composition, and ameliorates defects in communicative, stereotypic, anxiety-like and sensorimotor behaviors. MIA offspring display an altered serum metabolomic profile, and B. fragilis modulates levels of several metabolites. Treating naive mice with a metabolite that is increased by MIA and restored by B. fragilis causes certain behavioral abnormalities, suggesting that gut bacterial effects on the host metabolome impact behavior. Taken together, these findings support a gut-microbiome-brain connection in a mouse model of ASD and identify a potential probiotic therapy for GI and particular behavioral symptoms in human neurodevelopmental disorders.

For more information on the American Gut Project visit http://americangut.org.