Welcome to The Visible Embryo, a comprehensive educational resource on human development from conception to birth.

The Visible Embryo provides visual references for changes in fetal development throughout pregnancy and can be navigated via fetal development or maternal changes.

The National Institutes of Child Health and Human Development awarded Phase I and Phase II Small Business Innovative Research Grants to develop The Visible Embryo. Initally designed to evaluate the internet as a teaching tool for first year medical students, The Visible Embryo is linked to over 600 educational institutions and is viewed by more than one million visitors each month.

Today, The Visible Embryo is linked to over 600 educational institutions and is viewed by more than 1 million visitors each month. The field of early embryology has grown to include the identification of the stem cell as not only critical to organogenesis in the embryo, but equally critical to organ function and repair in the adult human. The identification and understanding of genetic malfunction, inflammatory responses, and the progression in chronic disease, begins with a grounding in primary cellular and systemic functions manifested in the study of the early embryo.

---


The World Health Organization (WHO) has created a new Web site to help researchers, doctors and
patients obtain reliable information on high-quality clinical trials. Now you can go to one website and search all registers to identify clinical trial research underway around the world!




Disclaimer: The Visible Embryo web site is provided for your general information only. The information contained on this site should not be treated as a substitute for medical, legal or other professional advice. Neither is The Visible Embryo responsible or liable for the contents of any websites of third parties which are listed on this site.

Content protected under a Creative
Commons License.

No dirivative works may be made or used for commercial purposes.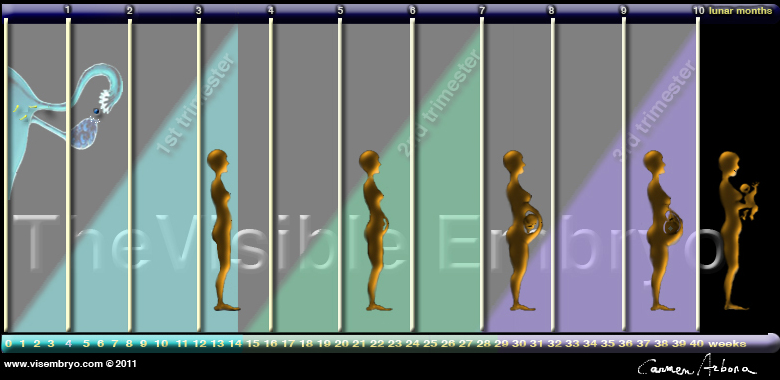 CLICK ON weeks 0 - 40 and follow along every 2 weeks of fetal development
Home | Pregnancy Timeline | News Alerts |News Archive Dec 24, 2013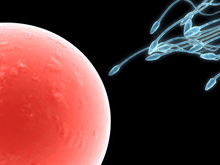 Researchers have recently developed methods to detect two types of defects in a single sperm. However, the same procedure had not been applied to eggs, even though chromosomal abnormalities are much more common in an egg than in a sperm.
Below: The polar body is the small cell on the left. It contains one half
of the chromosomes cast off through fertilization of the egg.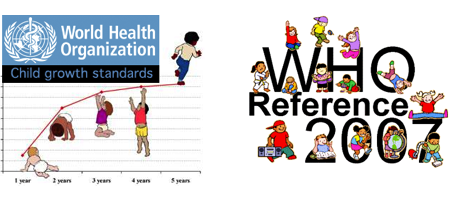 Detecting defects in eggs could double IVF success
Infertility affects up to 15 percent of couples around the world, and in vitro fertilization (IVF) is one way to treat this common condition.

A study published December 19th in the journal Cell reveals a safe, accurate, and low-cost method to select genetically normal embryos for the IVF procedure and thereby increase a couple's chance of producing a healthy child.
Through whole-genome sequencing of individual egg cells, the new method detects chromosomal abnormalities and DNA sequence variations associated with genetic disorders. "In this way, we use one deep sequencing analysis to avoid two types of genetic problems," says study author Jie Qiao of Third Hospital, Peking University. "Theoretically, if this works perfectly, we will be able to double the success rate of test tube baby technology from 30 percent to 60 percent or more."
---
Currently, IVF procedure involves joining an egg and a sperm in a laboratory dish, then transferring the resulting embryos into the uterus.

Although procedures are available to detect genetic defects in embryos prior to implantation, the approaches are often invasive — removing cells from a growing embryo — and can not detect both (1) chromosomal abnormalities and (2) DNA sequence variations.
---
Researchers have recently developed whole-genome sequencing methods to simultaneously detect both types of defects in single human sperm. However, until now, the same procedure had not been applied to egg cells, even though chromosomal abnormalities are much more common in egg cells than in sperm.
---
In the new study, Sunney Xie of Peking University and Harvard University teamed up with Qiao and Fuchou Tang of Peking University to develop a method for sequencing the entire genomes of polar bodies—cells that are a byproduct of egg cell division and often die later on.

Because polar bodies are dispensable for human embryonic development, they can be safely removed without harming the embryo.
---
"We are now starting a clinical trial based on this approach," Xie says. "If the clinical trial works, this technique could enormously increase the success rate of IVF, especially for older women or women who have had recurrent miscarriages."

Highlights
Whole-genome amplification and sequencing of single human oocytes using MALBAC method
First comprehensive study of crossovers and genetic interference in human oocytes
Phasing the genome of a female pronucleus by sequencing its polar bodies
Selection of a viable egg without aneuploidy or point mutations by sequencing its polar bodies

Summary
Single-cell genome analyses of human oocytes are important for meiosis research and preimplantation genomic screening. However, the nonuniformity of single-cell whole-genome amplification hindered its use. Here, we demonstrate genome analyses of single human oocytes using multiple annealing and looping-based amplification cycle (MALBAC)-based sequencing technology. By sequencing the triads of the first and second polar bodies (PB1 and PB2) and the oocyte pronuclei from same female egg donors, we phase the genomes of these donors with detected SNPs and determine the crossover maps of their oocytes. Our data exhibit an expected crossover interference and indicate a weak chromatid interference. Further, the genome of the oocyte pronucleus, including information regarding aneuploidy and SNPs in disease-associated alleles, can be accurately deduced from the genomes of PB1 and PB2. The MALBAC-based preimplantation genomic screening in in vitro fertilization (IVF) enables accurate and cost-effective selection of normal fertilized eggs for embryo transfer.
Authors
Yu Hou, Wei Fan, Liying Yan, Rong Li, Ying Lian, Jin Huang, Jinsen Li, Liya Xu, Fuchou Tangsend email, X. Sunney Xiesend email, Jie Qiao

Cell, Hou et al.: "Genome Analyses of Single Human Oocytes."