Welcome to The Visible Embryo, a comprehensive educational resource on human development from conception to birth.

The Visible Embryo provides visual references for changes in fetal development throughout pregnancy and can be navigated via fetal development or maternal changes.

The National Institutes of Child Health and Human Development awarded Phase I and Phase II Small Business Innovative Research Grants to develop The Visible Embryo. Initally designed to evaluate the internet as a teaching tool for first year medical students, The Visible Embryo is linked to over 600 educational institutions and is viewed by more than one million visitors each month.

Today, The Visible Embryo is linked to over 600 educational institutions and is viewed by more than 1 million visitors each month. The field of early embryology has grown to include the identification of the stem cell as not only critical to organogenesis in the embryo, but equally critical to organ function and repair in the adult human. The identification and understanding of genetic malfunction, inflammatory responses, and the progression in chronic disease, begins with a grounding in primary cellular and systemic functions manifested in the study of the early embryo.

---


The World Health Organization (WHO) has created a new Web site to help researchers, doctors and
patients obtain reliable information on high-quality clinical trials. Now you can go to one website and search all registers to identify clinical trial research underway around the world!




Disclaimer: The Visible Embryo web site is provided for your general information only. The information contained on this site should not be treated as a substitute for medical, legal or other professional advice. Neither is The Visible Embryo responsible or liable for the contents of any websites of third parties which are listed on this site.

Content protected under a Creative
Commons License.

No dirivative works may be made or used for commercial purposes.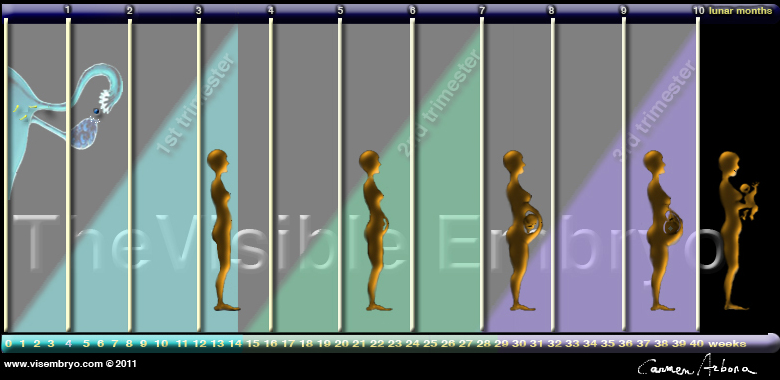 CLICK ON weeks 0 - 40 and follow along every 2 weeks of fetal development
Home | Pregnancy Timeline | News Alerts |News Archive Dec 30, 2013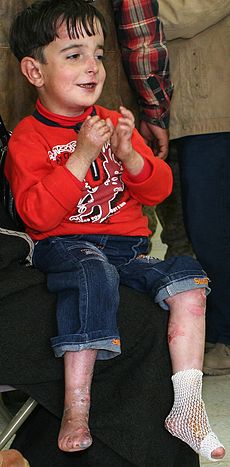 Epidermolysis bullosa (EB) is an inherited connective tissue disease causing blisters
in the skin and mucosal membranes, with an incidence of 1/50,000.
It is a result of a defect in anchoring between the epidermis and dermis, resulting
in friction and skin fragility. Its severity ranges from mild to lethal.

Wikipedia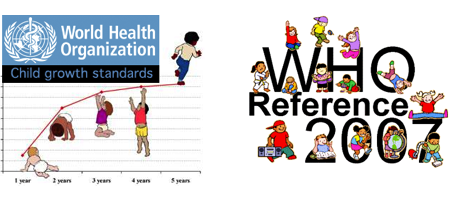 Gene therapy for skin disease works long-term
Nearly seven years after stem cell-based gene therapy, a devastating genetic skin disease has not returned.

In a study online December 26th in the ISSCR's journal Stem Cell Reports, researchers evaluated a patient with a genetic skin disorder known as epidermolysis bullosa (EB) nearly seven years after he had undergone a gene therapy procedure as part of a clinical trial.
---
The study revealed that a small number of skin stem cells transplanted into the patient's legs were sufficient to restore normal skin function, without causing any adverse side effects.
---
"These findings pave the way for the future safe use of epidermal stem cells for combined cell and gene therapy of epidermolysis bullosa and other genetic skin diseases," says senior study author Michele De Luca of the University of Modena and Reggio Emilia.
EB is a painful condition that causes the skin to be very fragile and to blister easily, and it can also cause life-threatening infections. Because there is no cure for the disease, current treatment strategies focus on relieving symptoms. To evaluate stem cell-based gene therapy as a potential treatment, De Luca and his colleagues previously launched a phase I/II clinical trial at the University of Modena and recruited an EB patient named Claudio.
---
The researchers took skin stem cells from Claudio's palm, corrected the genetic defect in these cells, and then transplanted them into Claudio's upper legs.

In the new study, De Luca and his team found that this treatment resulted in long-term restoration of normal skin function.

Nearly seven years later, Claudio's upper legs looked normal and did not show signs of blisters, and there was no evidence of tumor development.

Remarkably, a small number of transplanted stem cells was sufficient for long-lasting skin regeneration.
---
Even though Claudio's skin had undergone about 80 cycles of renewal during this time period, the transplanted stem cells still retained molecular features of palm skin cells and did not adopt features of leg skin cells. "This finding suggests that adult stem cells primarily regenerate the tissue in which they normally reside, with little plasticity to regenerate other tissues," De Luca says. "This calls into question the supposed plasticity of adult stem cells and highlights the need to carefully chose the right type of stem cell for therapeutic tissue regeneration."

Highlights
Long-term restoration of functional epidermis and epidermal-dermal junction
A defined number of transgenic stem cells sustain the regenerated epidermis
Human epidermal stem cells maintain the memory of the site of origin
No adverse events have been reported during a 6.5-year follow-up
Summary
We report a long-term follow-up (6.5 years) of a phase I/II clinical trial envisaging the use of autologous genetically modified cultured epidermal stem cells for gene therapy of junctional epidermolysis bullosa, a devastating genetic skin disease. The critical goals of the trial were to evaluate the safety and long-term persistence of genetically modified epidermis. A normal epidermal-dermal junction was restored and the regenerated transgenic epidermis was found to be fully functional and virtually indistinguishable from a normal control. The epidermis was sustained by a discrete number of long-lasting, self-renewing transgenic epidermal stem cells that maintained the memory of the donor site, whereas the vast majority of transduced transit-amplifying progenitors were lost within the first few months after grafting. These data pave the way for the safe use of epidermal stem cells in combined cell and gene therapy for genetic skin diseases.
Authors
Laura De Rosa, Sonia Carulli, Fabienne Cocchiarella, Daniela Quaglino, Elena Enzo, Eleonora Franchini, Alberto Giannetti, Giorgio De Santis, Alessandra Recchia, Graziella Pellegrini, Michele De Luca