Home | Pregnancy Timeline | News Alerts |News Archive Jan 27, 2014
Researchers gave pregnant rats the same amount of nicotine
an average smoker receives (1 mg per kg a day).
The pups were born smaller in size and as adults had increased
triglycerides, a hallmark of obesity.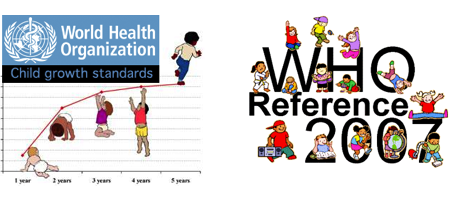 Pregnant smokers increase baby's risk for obesity
Many women try to quit smoking when pregnant using nicotine replacement therapy (NRT) such as gum, transdermal patches, nasal spray or lozenges. But new research shows that nicotine from either source causes long-term bad effects on babies, including obesity and later, metabolic syndrome.
The Western University in London, Canada research, led by Daniel Hardy, PhD, of the Schulich School of Medicine & Dentistry is published online in the journal Toxicology and Applied Pharmacology.
---
"We knew smoking was bad during pregnancy. But one fifth of pregnant women in Canada continue to smoke, and 30 prospective studies have shown us that that babies born to smoking mothers have a 47 per cent increase in the odds of becoming overweight. And interestingly, that's even after adjusting for mom's diet and socioeconomic status.

"Our studies were designed to find if there is a biological basis between nicotine exposure from either NRT or smoking, and obesity and metabolic syndrome later in the child's life."

Daniel Hardy, PhD, assistant professor, Departments of Obstetrics and Gynaecology, and Physiology and Pharmacology
---
Working in collaboration with Alison Holloway, PhD, of McMaster University, Hardy gave pregnant laboratory rats the same amount of nicotine that an average smoker receives (1 mg per kg a day). The pups were born smaller in size, but six months later at adulthood, the rats had increased liver and circulating triglycerides, a hallmark of obesity. The study also demonstrated that these nicotine-exposed livers, long-term, made more triglycerides by copying the epigenetic changes of smoking into the baby's DNA.
Hardy is also interested in finding out if increased perinatal doses of folic acid would prevent or reverse the nicotine damage to the developing liver. Folic acid has been shown to reduce circulating triglycerides in animal studies, and smoking moms have been found to have low levels of folate so he says, it is conceivable.
---
Hardy is also studying the long-term effects of nicotine on nursing babies.
---
Hardy agrees that, compared to smoking, NRT is the lesser of two evils, but says clinicians may need to look closely at the long-term safety and efficacy of nicotine in pregnancy on postnatal health and well-being.
Highlights
• Data reveals the links nicotine exposure in utero and long-term hypertriglyceridemia.
• Due to nicotine-induced augmented expression of hepatic FAS and LXRα activity.
• This involves nicotine-induced enhanced acetylation of histone H3 [K9,14].
• Provides a mechanism for developmental origins of health and disease (DOHaD).

Abstract
While nicotine replacement therapy is assumed to be a safer alternative to smoking during pregnancy, the long-term consequences for the offspring remain elusive. Animal studies now suggest that maternal nicotine exposure during perinatal life leads to a wide range of adverse outcomes for the offspring including increased adiposity. The focus of this study was to investigate if nicotine exposure during pregnancy and lactation leads to alterations in hepatic triglyceride synthesis. Female Wistar rats were randomly assigned to receive daily subcutaneous injections of saline (vehicle) or nicotine bitartrate (1 mg/kg/day) for two weeks prior to mating until weaning. At postnatal day 180 (PND 180), nicotine exposed offspring exhibited significantly elevated levels of circulating and hepatic triglycerides in the male offspring. This was concomitant with increased expression of fatty acid synthase (FAS), the critical hepatic enzyme in de novo triglyceride synthesis. Given that FAS is regulated by the nuclear receptor Liver X receptor (LXRα), we measured LXRα expression in both control and nicotine-exposed offspring. Nicotine exposure during pregnancy and lactation led to an increase in hepatic LXRα protein expression and enriched binding to the putative LXRE element on the FAS promoter in PND 180 male offspring. This was also associated with significantly enhanced acetylation of histone H3 [K9,14] surrounding the FAS promoter, a hallmark of chromatin activation. Collectively, these findings suggest that nicotine exposure during pregnancy and lactation leads to an increase in circulating and hepatic triglycerides long-term via changes in the transcriptional and epigenetic regulation of the hepatic lipogenic pathway.

This research was funded by the Canadian Institutes of Health Research. Noelle Ma, a postgraduate student working in the Hardy laboratory, is the first author on the paper. Hardy is also a scientist with Lawson Health Research Institute's Children's Health Research Institute.