Home | Pregnancy Timeline | News Alerts |News Archive Jan 28, 2014
Mouse experiments reveal that eating a high fat diet in the last trimester of pregnancy,
alters maternal metabolism and disrupts her pups stable metabolism by impairing the
extension of neurons into their hypothalamus, signaling abnormal insulin bursts.
Neural circuits in the mouse hypothalamus continue to develop after birth,
but are fully developed before birth in humans. This fact suggests that
the third trimester of human pregnancy is the most critical time for a mother's
nutrition to have long-lasting effects on her baby's health.

Image credit: Cell Press for the authors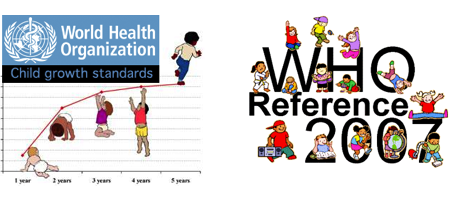 Obese pregnant moms increase babies' adult weight
Obese moms are more likely to have children with metabolic disorders such as diabetes, but the molecular and cellular reasons for this have been unclear. A study reveals that the offspring of mouse mothers on a high-fat diet are predisposed to obesity and diabetes because of abnormal neural circuits in the hypothalamus—a key brain region regulating metabolism.

The Cell article suggests that mothers who consume a large amount of fat during the third trimester may be putting their children at risk for lifelong obesity and related metabolic disorders.
"Our study suggests that expecting mothers can have major impact on the long-term metabolic health of their children by properly controlling nutrition during this critical developmental period of the offspring," says study author Tamas Horvath of the Yale University School of Medicine.
---
More than one-third of children and adolescents are overweight or obese and thus are at risk for long-term health problems such as type 2 diabetes.

Studies in humans have shown that mothers who are obese or have diabetes put their children at risk for metabolic problems, but researchers have not previously identified the exact brain circuits mediating this effect, known as metabolic programming.

Moreover, past studies failed to pinpoint the most critical stage of pregnancy during which maternal nutrition has the greatest impact on offspring health.
---
To address these questions, Horvath teamed up with Jens Brüning of the Max Planck Institute for Neurological Research and the University of Cologne to develop a mouse model of metabolic programming.

They found that mouse mothers fed a high-fat diet during lactation had offspring with abnormal neuronal connections in the hypothalamus, as well as altered insulin signaling in this brain circuit. As a result, the offspring remained overweight and had abnormalities in glucose metabolism throughout their adult life.
---
Because of developmental differences between species—neural circuits in the hypothalamus continue to develop after birth in mice but are fully developed before birth in humans—the findings suggest that the third trimester of pregnancy in humans is the most critical time window for a mother's nutrition to have long-lasting effects on her offspring's health.
---
"Given that gestational diabetes frequently manifests during the third trimester, our results point toward the necessity of more intensified screening of mothers for altered glucose metabolism, as well as tightly controlled antidiabetic therapy if any alterations are detected during this critical period," Brüning adds.
Highlights
Maternal HFD feeding during lactation impairs metabolic health of the offspring
Maternal HFD during lactation impairs formation of melanocortin projections
Abnormal insulin action in POMC neurons impairs POMC projections to preautonomic PVH
Abrogating POMC insulin action improves glucose metabolism despite maternal HFD
Summary
Abstract
Maternal metabolic homeostasis exerts long-term effects on the offspring's health outcomes. Here, we demonstrate that maternal high-fat diet (HFD) feeding during lactation predisposes the offspring for obesity and impaired glucose homeostasis in mice, which is associated with an impairment of the hypothalamic melanocortin circuitry. Whereas the number and neuropeptide expression of anorexigenic proopiomelanocortin (POMC) and orexigenic agouti-related peptide (AgRP) neurons, electrophysiological properties of POMC neurons, and posttranslational processing of POMC remain unaffected in response to maternal HFD feeding during lactation, the formation of POMC and AgRP projections to hypothalamic target sites is severely impaired. Abrogating insulin action in POMC neurons of the offspring prevents altered POMC projections to the preautonomic paraventricular nucleus of the hypothalamus (PVH), pancreatic parasympathetic innervation, and impaired glucose-stimulated insulin secretion in response to maternal overnutrition. These experiments reveal a critical timing, when altered maternal metabolism disrupts metabolic homeostasis in the offspring via impairing neuronal projections, and show that abnormal insulin signaling contributes to this effect.
Authors
Merly C. Vogt, Lars Paeger, Simon Hess, Sophie M. Steculorum, Motoharu Awazawa, Brigitte Hampel, Susanne Neupert, Hayley T. Nicholls, Jan Mauer, A. Christine Hausen, Reinhard Predel, Peter Kloppenburg, Tamas L. Horvathsend email, Jens C. Brüning

Cell, Vogt et al.: "Neonatal insulin action impairs hypothalamic neurocircuit formation in response to maternal high fat feeding."