Home | Pregnancy Timeline | News Alerts |News Archive Feb 17, 2014
The mouse embryo's own stem cells organize themselves into a rosette-like
arrangement as a pre-requisite for laying the foundations for the body
when the embryo would implant into the uterus.
Credit: Magdalena Zernicka-Goetz and Ivan Bedzhov
.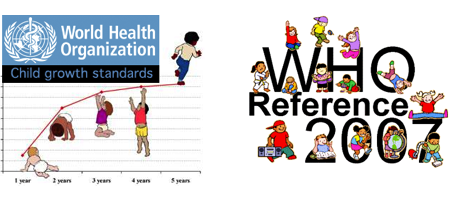 Cracking the 'black box' of egg implantation

We know much about how embryos develop, but one key stage – implantation of the embryo into the uterine wall, has remained a mystery. Now, scientists have discovered a way to study and film this 'black box' of development.

Their results – which will lead to the rewriting of biology text books worldwide – are published in the journal Cell.
Embryo development in mammals occurs in two phases. During the first phase, pre-implantation, the embryo is a small, free-floating ball of cells called a blastocyst. In the second, post-implantation blastocyst phase, it embeds itself in the mother's uterus. While blastocysts can be grown and studied outside the body, the same is not been true after implantation. Embryos imbeded within their mothers, following the completion of implantation, are difficult to study.
According to author Professor Magdalena Zernicka-Goetz of the University of Cambridge: "We know a lot about pre-implantation, but what happens after implantation – and particularly at the moment of implantation – is an enigma."

Scientists are interested in studying implantation because the embryo undergoes huge changes in such a short space of time. In the human, about seven days pass from formation of the blastocyst to full implantation within the uterine wall.
"During these two days, it goes from a relatively simple ball to a much larger, more complex cup-like structure, but exactly how that happens was a mystery – a black box of development. That is why we needed to develop a method that would allow us to culture and study embryos during implantation," she explained.
Working with mouse cells, Professor Zernicka-Goetz and her colleague Ivan Bedzhov, PhD, succeeded in creating the right conditions outside the womb to study the implantation process. They created a gel and medium that, as well as having the right chemical and biological properties, was of similar elasticity to uterine tissue. Crucially, this gel was transparent to optical light, allowing then to film the embryo during implantation.
---
This new method revealed that on its way from ball to cup, the blastocyst becomes a 'rosette' of wedge-shaped cells, a structure never before seen by scientists.
---
"It's a beautiful structure. This rosette is what a mouse looks like on the 4th day of its life, and most likely what we look like on the 7th day of ours, and it's fascinating how beautiful we are then, and how these small cells organise so perfectly to allow us to develop."
---
As well as answering a fundamental question in developmental biology, the new method will allow scientists to study embryo growth and development at implantation for the first time, which could help improve the success of IVF, and extend our knowledge of stem cells, which could advance their use in regenerative medicine.
---
The findings also mean developmental biology text books will need rewriting. "The text books make an educated guess of what happened during this part of development, but we now know that what I learned and what I teach my students about this was totally wrong," said Professor Zernicka-Goetz.

Highlights
Apoptosis is not essential for the peri-implantation morphogenesis, as believed
Basal membrane proteins create a niche for EPI and drive morphogenesis in ES cells
Polarization and apical constriction reorganize the EPI into a rosette
The proamniotic cavity is formed through hollowing mechanism

Summary
Transformation of pluripotent epiblast cells into a cup-shaped epithelium as the mouse blastocyst implants is a poorly understood and yet key developmental step. Studies of morphogenesis in embryoid bodies led to the current belief that it is programmed cell death that shapes the epiblast. However, by following embryos developing in vivo and in vitro, we demonstrate that not cell death but a previously unknown morphogenetic event transforms the amorphous epiblast into a rosette of polarized cells. This transformation requires basal membrane-stimulated integrin signaling that coordinates polarization of epiblast cells and their apical constriction, a prerequisite for lumenogenesis. We show that basal membrane function can be substituted in vitro by extracellular matrix (ECM) proteins and that ES cells can be induced to form similar polarized rosettes that initiate lumenogenesis. Together, these findings lead to a completely revised model for peri-implantation morphogenesis in which ECM triggers the self-organization of the embryo's stem cells.

Authors
Ivan Bedzhov, Magdalena Zernicka-Goetz