Home | Pregnancy Timeline | News Alerts |News Archive Feb 28, 2014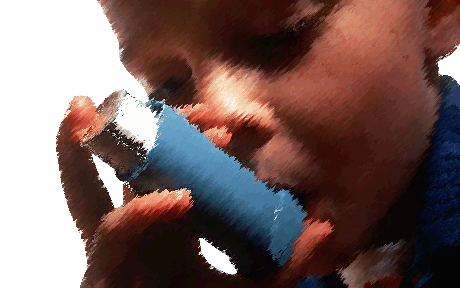 A study conducted in mice reveals that a short-term deficit of vitamin A
while the fetal lung is forming, can cause profound changes in the smooth
muscle surrounding the airways, causing adult lungs to respond
to stimuli with excessive narrowing of airways.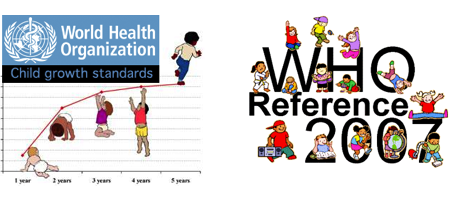 Lack of prenatal vitamin A and asthma
Smooth muscle abnormalities in developing airways may be overlooked factor in asthma.

A team of Columbia University Medical Center (CUMC) investigators led by Wellington V. Cardoso, MD, PhD, has found the first direct evidence of a link between prenatal vitamin A deficiency and postnatal airway hyperresponsiveness, a hallmark of asthma.

The study, conducted in mice, shows that short-term deficit of this essential vitamin while the lung is forming can cause profound changes in the smooth muscle that surrounds the airways, causing the adult lungs to respond to environmental or pharmacological stimuli with excessive narrowing of airways. The findings were published online in the Journal of Clinical Investigation.
---
"Researchers have long wondered what makes some people more susceptible to developing asthma symptoms when exposed to the same stimulus as those who do not have asthma.

"Our study suggests the presence of structural and functional abnormalities in the lungs, due to vitamin A deficiency during development, are an important and underappreciated factor in this susceptibility."

"In general, our findings highlight a point often overlooked in adult medicine — that adverse fetal exposures cause subtle changes in developing organs which can have lifelong consequences."

Wellington V. Cardoso, PhD, senior author, director of the new Columbia Center for Human Development, Division of Pulmonary Allergy Clinical Care Medicine.
---
Previous studies had shown that retinoic acid (RA)—the active metabolite of vitamin A—is essential for normal lung development. Until now, however, little was known about the impact of prenatal RA deficiency on postnatal airway function.
In an earlier study, Felicia Chen, MD, a member of Dr. Cardoso's team, identified a number of genes regulated by RA signaling in fetal lung development. Additional analysis showed the abnormal presence of genes involved in the formation of smooth muscle when RA signaling was disrupted. This finding prompted the researchers to take a closer look at the effects of vitamin A deficiency on the development of the smooth muscle that surrounds airways as they continued to form and branch.
The researchers used a mouse model in which they could control when and in what amount vitamin A would reach the developing fetus through maternal diet. "We timed the vitamin A deficiency to the middle of gestation, coinciding with the period of formation of the airway tree in the fetus," Dr. Cardoso said. Fetuses that were deprived of vitamin A were found to have excess smooth muscle in the airways, compared with controls.
In a subsequent experiment, the mice were again deprived of vitamin A during the same developmental stage, but returned to a normal diet after that stage and until adulthood. "When the animals reached adulthood, they appeared normal—that is, they had no problems typically associated with vitamin A deficiency," said Dr. Cardoso. "However, pulmonary function tests showed that their lungs were clearly not normal." When the mice were challenged with methacholine, a chemical that causes the airway to contract, their response was significantly more severe than that of controls.
---
Additional experiments determined that, during development, retinoic acid (RA) incorporation occurs where bronchial tubes branch forming new airways.

As each new tube is formed, it is surrounded by smooth muscle cells that constrict and expand during breathing.

According to the research, RA signaling temporarily inhibits development of smooth muscle in airways that are still branching, preventing excessive formation of these cells.

"If an animal is deprived of vitamin A, RA signaling is disrupted and smooth muscle overdevelops," said Dr. Cardoso.
---
Finally, the study also revealed that structural and functional changes in the airways occurred without inflammation of muscle cells.

"This does not imply that inflammation is not an important component of asthma," said Dr. Cardoso. "But reminds us of the multifactor origin of asthma and indicates an added structural component [vitamin A insufficiency] that cannot be overlooked.
The findings of this research underscore the importance of sufficient vitamin A in a woman's diet, which remains a significant challenge in developing countries, but with potential clinical implications in the developed world as well.
---

"Most pregnant women in the U.S. are probably getting enough vitamin A in their diet, but it's possible that their babies are not making proper use of it.

"The body has a very complex system for processing vitamin A, and this system is prone to interference from outside factors, such as cigarette smoke and alcohol.

"We need to understand more precisely how early exposures of the fetus to adverse environmental factors can interfere with crucial developmental mechanisms, such as the one we found linking vitamin A to airway structure and function."

Wellington V. Cardoso, PhD
---
Introduction
There is increasing evidence that vitamin A deficiency in utero correlates with abnormal airway smooth muscle (SM) function in postnatal life. The bioactive vitamin A metabolite retinoic acid (RA) is essential for formation of the lung primordium; however, little is known about the impact of early fetal RA deficiency on postnatal lung structure and function. Here, we provide evidence that during murine lung development, endogenous RA has a key role in restricting the airway SM differentiation program during airway formation. Using murine models of pharmacological, genetic, and dietary vitamin A/RA deficiency, we found that disruption of RA signaling during embryonic development consistently resulted in an altered airway SM phenotype with markedly increased expression of SM markers. The aberrant phenotype persisted postnatally regardless of the adult vitamin A status and manifested as structural changes in the bronchial SM and hyperresponsiveness of the airway without evidence of inflammation. Our data reveal a role for endogenous RA signaling in restricting SM differentiation and preventing precocious and excessive SM differentiation when airways are forming.
The paper is titled, "Prenatal retinoid deficiency leads to airway hyperresponsiveness in adult mice." The other contributors are Hector Marquez (Boston University), Youn-Kyung Kim (Rutgers University, New Brunswick, N.J.), Jun Qian (CUMC), Fengzhi Shao (Boston University), Alan Fine (Boston University), William W. Cruikshank, (Boston University), and Loredana Quadro (Rutgers).
The authors declare no financial or other conflicts of interests.
This study was supported by grants from the National Institutes of Health (R01 HL067129-09 and R01 HD057493).
The Columbia Center for Human Development (CCHD) is a research hub recently established by the Department of Medicine. The CCHD will support collaboration by basic and clinical scientists across the medical campus to promote research on the basic mechanisms involved in building organs and on the developmental basis of human disease. Integrating systems biology, genetic models, and genomic approaches, the center will investigate how environmental stressors influence developmental events that can result in increased risk of disease in childhood and adulthood. The center's ultimate goal is to advance understanding of developmental mechanisms and to identify novel strategies for reducing exposure to early developmental stressors and treating or lowering the incidence of disease. The center is directed by Wellington V. Cardoso, MD, PhD.
Columbia University Medical Center provides international leadership in basic, preclinical, and clinical research; medical and health sciences education; and patient care. The medical center trains future leaders and includes the dedicated work of many physicians, scientists, public health professionals, dentists, and nurses at the College of Physicians and Surgeons, the Mailman School of Public Health, the College of Dental Medicine, the School of Nursing, the biomedical departments of the Graduate School of Arts and Sciences, and allied research centers and institutions. Columbia University Medical Center is home to the largest medical research enterprise in New York City and State and one of the largest faculty medical practices in the Northeast. For more information, visit cumc.columbia.edu or columbiadoctors.org.