Home | Pregnancy Timeline | News Alerts |News Archive March 19, 2014
Human fetal brains spanning thirteen to 21 weeks post ovulation.

Image Credit: UNSW, Australia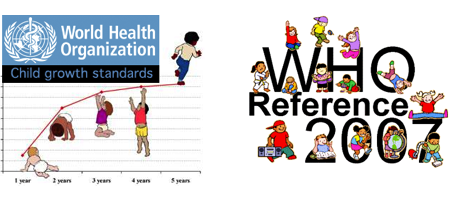 The USP9X gene is critical to brain development
Research from the University of Adelaide has confirmed that the gene USP9X is linked to intellectual disability as it is critical to the earliest stages of development in the human brain.
The gene USP9X has been investigated by Adelaide researchers for more than a decade, but in recent years scientists have begun to understand its particular importance to brain development.
In a new paper published online in the American Journal of Human Genetics, an international research team led by the University of Adelaide's Robinson Research Institute explains how mutations in USP9X are associated with intellectual disability. These mutations, which can be inherited from one generation to the next, have been shown to cause disruptions to normal brain cell function.
Speaking during Brain Awareness Week, senior co-author Dr Lachlan Jolly from the University of Adelaide's Neurogenetics Research Program says the USP9X gene has shed new light on the mysteries of brain development and disability.
Dr Jolly explains that the framework for our brain's complex network of cells begins forming in the embryo. "Not surprisingly, disorders that cause changes to this network of cells - such as intellectual disabilities, epilepsy and autism - are hard to understand, and treat," Dr Jolly says.
---
"By looking at patients with severe learning and memory problems, we discovered a gene - called USP9X - that is involved in creating this base network of nerve cells.

"USP9X controls both the initial generation of the nerve cells from stem cells, and also their ability to connect with one another and form proper networks."

Lachlan Jolly, PhD, University of Adelaide, department of Neurogenetics Research
---
"This work is critical to understanding how the brain develops, and how it is altered in individuals with brain disorders," adds Jolly. "We hope that by learning more about genes such as USP9X, we will come to understand brain disorders at a much deeper level than currently known, leading to future treatment opportunities."
Abstract
With a wealth of disease-associated DNA variants being recently reported, the challenges of providing their functional characterization are mounting. Previously, as part of a large systematic resequencing of the X chromosome in 208 unrelated families with nonsyndromic X-linked intellectual disability, we identified three unique variants (two missense and one protein truncating) in USP9X. To assess the functional significance of these variants, we took advantage of the Usp9x knockout mouse we generated. Loss of Usp9x causes reduction in both axonal growth and neuronal cell migration. Although overexpression of wild-type human USP9X rescued these defects, all three USP9X variants failed to rescue axonal growth, caused reduced USP9X protein localization in axonal growth cones, and (in 2/3 variants) failed to rescue neuronal cell migration. Interestingly, in one of these families, the proband was subsequently identified to have a microdeletion encompassing ARID1B, a known ID gene. Given our findings it is plausible that loss of function of both genes contributes to the individual's phenotype. This case highlights the complexity of the interpretations of genetic findings from genome-wide investigations. We also performed proteomics analysis of neurons from both the wild-type and Usp9x knockout embryos and identified disruption of the cytoskeleton as the main underlying consequence of the loss of Usp9x. Detailed clinical assessment of all three families with USP9X variants identified hypotonia and behavioral and morphological defects as common features in addition to ID. Together our data support involvement of all three USP9X variants in ID in these families and provide likely cellular and molecular mechanisms involved.

Authors
Claire C. Homan, Raman Kumar, Lam Son Nguyen, Eric Haan, F. Lucy Raymond, Fatima Abidi, Martine Raynaud, Charles E. Schwartz, Stephen A. Wood, Jozef Gecz, and Lachlan A. Jolly

This research has been funded by the National Health and Medical Research Council (NHMRC) and the Women's and Children's Hospital Foundation.