Home | Pregnancy Timeline | News Alerts |News Archive April 1, 2014
The research leader hopes this work will encourage women experiencing
difficulty getting pregnant to consider using techniques such as yoga,
meditation and mindfulness to reduce stress.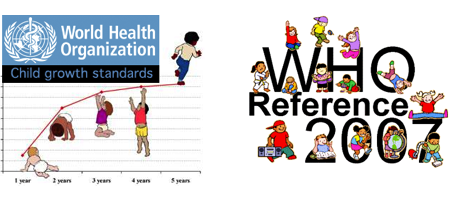 Stress impacts your ability to get pregnant
Research finds stress can delay pregnancy and double the risk of infertility.

Having difficulty getting pregnant can be an incredibly stressful experience for any couple. But now research has collected data that suggests preconception stress might play a role in infertility.
Extending and corroborating an earlier study they conducted in the UK, Courtney Denning-Johnson Lynch, director of reproductive epidemiology at The Ohio State University Wexner Medical Center, and colleagues, demonstrated an association between high levels of stress and a reduced probability of pregnancy. Which suggests stress is associated with an increased risk of infertility.
Their findings appear in the journal Human Reproduction.
---
Women with high levels of alpha-amylase (a biologic indicator of stress measured in saliva) are 29% less likely to get pregnant each month and more than twice as likely to meet the clinical definition of infertile (not pregnant despite 12 months of regular unprotected intercourse), as compared to women with low levels of alpha-amylase.
---
As part of the LIFE (Longitudinal Investigation of Fertility and the Environment) Study, researchers tracked 501 American women ages 18 to 40 years who were free from known fertility problems and had just begun trying to conceive, following them for 12 months — or until they became pregnant. Saliva samples were collected from participants the morning following enrollment and again the morning following the first day of their menstrual cycle. Saliva was measured for the presence of alpha-amylase and cortisol, two biologic indicators of stress.
---
"This is now the second study in which we have demonstrated that women with high levels of the stress biomarker - salivary alpha-amylase - have a lower probability of becoming pregnant, compared to women with low levels of this biomarker.

"For the first time, we've shown that this effect has potential clinical relevance, as it is associated with a greater than two-fold increase in risk of infertility."

Courtney Denning-Johnson Lynch, principal investigator, LIFE Study psychological stress protocol.
---
Lynch hopes this research will encourage women experiencing difficulty getting pregnant to consider using techniques such as yoga, meditation and mindfulness to reduce stress. However, she feels couples should not blame themselves for their fertility problems, as stress is not the only or most important factor involved.
---
"Eliminating stressors before trying to become pregnant might shorten the time couples need to become pregnant in comparison to ignoring stress.

"The good news is that women most likely will know which stress reduction strategy works best for them, as a one-size-fits-all solution is not likely."

Germaine Buck Louis, Director, Division of Intramural Population Health Research, Eunice Kennedy Shriver National Institute of Child Health and Human Development (NICHD), and Principal Investigator for the LIFE Study.
---
Abstract
STUDY QUESTION Are women's stress levels prospectively associated with fecundity and infertility?

SUMMARY ANSWER Higher levels of stress as measured by salivary alpha-amylase are associated with a longer time-to-pregnancy (TTP) and an increased risk of infertility.
WHAT IS KNOWN ALREADY Data suggest that stress and reproduction are interrelated; however, the directionality of that association is unclear.

STUDY DESIGN, SIZE, DURATION In 2005–2009, we enrolled 501 couples in a prospective cohort study with preconception enrollment at two research sites (Michigan and Texas, USA). Couples were followed for up to 12 months as they tried to conceive and through pregnancy if it occurred. A total of 401 (80%) couples completed the study protocol and 373 (93%) had complete data available for this analysis.

PARTICIPANTS/MATERIALS, SETTING, METHODS Enrolled women collected saliva the morning following enrollment and then the morning following their first observed study menses for the measurement of cortisol and alpha-amylase, which are biomarkers of stress. TTP was measured in cycles. Covariate data were captured on both a baseline questionnaire and daily journals.

MAIN RESULTS AND THE ROLE OF CHANCE Among the 401 (80%) women who completed the protocol, 347 (87%) became pregnant and 54 (13%) did not. After adjustment for female age, race, income, and use of alcohol, caffeine and cigarettes while trying to conceive, women in the highest tertile of alpha-amylase exhibited a 29% reduction in fecundity (longer TTP) compared with women in the lowest tertile [fecundability odds ratios (FORs) = 0.71; 95% confidence interval (CI) = (0.51, 1.00); P < 0.05]. This reduction in fecundity translated into a >2-fold increased risk of infertility among these women [relative risk (RR) = 2.07; 95% CI = (1.04, 4.11)]. In contrast, we found no association between salivary cortisol and fecundability.

LIMITATIONS, REASONS FOR CAUTION Due to fiscal and logistical concerns, we were unable to collect repeated saliva samples and perceived stress questionnaire data throughout the duration of follow-up. Therefore, we were unable to examine whether stress levels increased as women continued to fail to get pregnant. Our ability to control for potential confounders using time-varying data from the daily journals, however, minimizes residual confounding.

WIDER IMPLICATIONS OF THE FINDINGS This is the first US study to demonstrate a prospective association between salivary stress biomarkers and TTP, and the first in the world to observe an association with infertility.

This work was supported with intramural research funds from the Eunice Kennedy Shriver NICHD. Other collaborators included Dr. Rajeshwari Sundaram and José Maisog of the NICHD and Dr. Anne Sweeney of the Texas A&M Health Science Center.