Hydrodynamics Transform Embryonic Cells Into Us
Hydrodynamics can contribute to our understanding of how a cluster of embryonic cells can transform into an animal.
New Data on Adenine, a Crucial Building Block of Life
The five nucleic acids making up DNA are some of the few that can withstand ultraviolet light. But adenine turns out to have an extensive range of respones.
---
August 18, 2011--------News Archive
Pluripotent Stem Cells Developmentally Immature
Researchers have discovered that though similar, induced pluripotent stem cells are similar to embryonic stem cells, but are much more developmentally immature.
Change the Environment, Not the Child
National study finds equal benefit for children with cerebral palsy.
---
August 17, 2011--------News Archive
Molecular Delivery Serves Gene Therapy Cocktail
Scientists have devised a gene therapy cocktail that has the potential to treat some inherited diseases associated with "misfolded" proteins.
Children of Depressed Mothers Have a Different Brain
MRI scans show their children have an enlarged amygdala.
Discovery Likely to Spur Medicine and Human Health
Scientists have gained new insight into the relationship between two proteins that, out of balance, can prevent normal development of stem cells in the heart.
---
August 16, 2011--------News Archive
Study Finds New Role for Protein in Hearing
A protein involved in sound sensing in the inner ear may also play a role in transmitting sound information to the brain.
Retinoblastoma Made of Hybrid Cells
Scientists settle a century-old debate about retinoblastoma's beginnings and identify new targets for treating the childhood eye tumor.
Can Oral Care for Babies Prevent Future Cavities?
A recent study confirms the presence of bacteria associated with early childhood caries (ECC) in infant saliva.
---
August 15, 2011--------News Archive
Slowing the Allergic March
Researchers identify a target that could combat allergies of early childhood.
Gene Clue in the Development of Rheumatoid Arthritis
Findings will help lead to personalized therapies for common, complex illnesses characterized by abnormal immune responses.
Sight Re-Constructs Moving Objects: One by One
Our visual system groups areas of the world with similar characteristics, such as color, shape, or motion.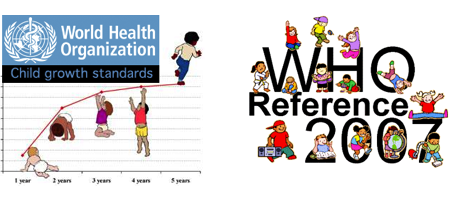 The law of hydrodynamics - or how liquids act under pressure - can contribute to our understanding of how a cluster of embryonic cells can transform into an animal within the first 36 hours of development, according to research recently published in European Physical Journal Applied Physics.
Vincent Fleury is a researcher at the Paris Diderot University studying the early stage of development when embryonic cells first form a flat sheet of cells before folding into a U-shape, resembling a folded pancake. He demonstrated that the formation of a chicken's head is a consequence of the collision between both vertical sides of the embryo flowing at constant speed towards each other.
This study captured for the first time on film highly accurate observations of how a chicken embryo evolves during its first two days of development, using time-lapse microscopy. Prior attempts relied on complex imaging techniques that were costly and not as accurate as direct filming. In this study, the embryo was first taken out of its shell, its yolk removed (as it is not needed in the first 48 hours) and it was kept under appropriate temperature conditions.
Previous developmental studies focused on studying each cell individually. In this study, however, the embryo was considered in its entirety. The physical properties of the early embryo are much like plasticine - a malleable material able to both hold its shape as well as "melt" under the right conditions. The study involved measuring the speed of all points of the embryo and its viscoelasticity in vivo. Combining this data with the biological parameters of the embryo (cells' viscosity, thickness and overall size), the author created a model of the growing embryo's movement.
He discovered that the mathematical formula describing magnetic fields could also be used to model the hydrodynamic flow of embryonic cells. When the two developing sides collide, the embryonic cells are subjected to forces much like those of two magnets meeting head on, resulting in the formation of the head.
These findings demonstrate that the head formation does not merely result from a series of discrete events activated by genetic switches. It also shows that chemical gradients are not the prevailing force responsible for movement of cells in early embryo formation, as had been previously thought.
These studies shed new light to on vertebrate development, and could ultimately provide some clues for scientists involved in regenerative medicines. Similar work on limb development is due to be published in the August issue of the European Physical Journal Applied Physics.