A Question of Gene Silencing
Researchers have found a new way to selectively turn off genes that don't code for proteins which will help identify each gene's function, and perhaps identify cancers.
Scented Products Emit Hazardous Chemicals
Chemical sleuthing has uncovered that fragrance in consumer laundry products contains hazardous chemicals. Some which are even carcinogens.
August 25, 2011--------News Archive
Human Stem Cells Made From Amnionic Fluid
Human epithelial cells transplanted from human amnionic fluid reduce pulmonary fibrosis, and even stimulate lung regeneration in mice.
Scale Models Rule Development
Body patterns stay in sync with size as an embryo grows into an adult. Observed in the wing of the fruit fly, these patterns most likely exist in all organisms.
Chronic Disease Caused by Fat Cells?
Fat cells in people with metabolic syndrome have biomarkers for insulin resistance and chronic inflammation, conditions in diabetes and cardiovascular disease.
August 24, 2011--------News Archive
In the Early Life of An Embryo, Chaos Lurks
A calcium wave sparks embryonic cell division, doubling as a synchronizer of all further cell division in order for chaos to be reined in and ordered growth to persist.
Smoking Affects Fetal Infant Brain Worse than Feared
Researchers pin-point smoking specifically and find a 40% increase in damage to the fetus.
August 23, 2011--------News Archive
Boys Reach Sexual Maturity Younger and Younger
The phase between being physically but not socially adult is getting longer.
When Cell Fishing Games Go Wrong
Trial-and-error "fishing" for DNA in the nucleus may be the most important cause of female infertility.
A Sticky Egg Captures The Sperm
A sugar molecule makes the outer coat of a human egg 'sticky', which is vital for enabling the sperm and egg to bind together.
At Last, Reason Why Stress Damages DNA
Adreneline produced by chronic stress, degrades the protein p53 which is considered a tumor suppressor protein and "guardian of the genome."
August 22, 2011--------News Archive
The Basis for Head and Sex Organ Deformities
Data reveals a possible therapy using vitamin B2 to reverse enzyme defects is specific areas of fetal development.
Mother's BMI Linked to Fatter Babies
Babies of mothers with a higher pre-pregnancy body mass index (BMI) are fatter and have more fat in their liver, a study has found.
Celiac Disease May Explain Some Women's Infertility
A recent study found increased rates of celiac disease in women who present with unexplained infertility.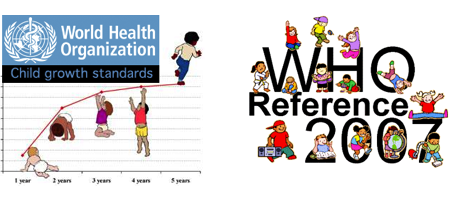 Scaling works in developing fruit fly wings to keep the vein structure perfectly proportioned – and should be applicable to many different examples of development, including human embryonic development.
Weizmann Institute scientists have added a significant piece to the puzzle of scaling – how patterns stay in sync with size as an embryo or organism grows and develops.
In a new study appearing in Current Biology, Institute scientists Profs. Naama Barkai and Ben-Zion Shilo and research student Danny Ben-Zvi of the Molecular Genetics Department have shown how scaling works in developing fruit fly wings – in which the vein structure stays perfectly proportioned – and their findings should be applicable to many different examples of development, including human embryonic development.
The scientists knew that patterning relies on morphogens – substances that are secreted by a small number of cells in the center of the developing embryo, and from there, diffuse outward.
As morphogens disperse, the levels drop off in the cells further from the center, and thus the concentration relays a signal to the developing cells about their place and function in the growing organism. But such a morphogen diffuses from the center at the same rate in a small organism as in a larger one, and thus would not effect scaling on its own.
Several years ago, the researchers found a molecule in frog embryos that is synthesized at the edges and diffuses inward. This second molecule also functions as a morphogen, and it is the redistribution of this molecule that finally determines the morphogen signal each developing cell receives, in a way that takes embryo size into consideration.
Next, Barkai and Ben-Zvi created a theoretical model, called an expansion-repression model, in which an expander molecule on the growing edge aids in the distribution of the central morphogen, which eventually represses the synthesis of the expander molecule at the edge. The model suggests just how this interplay between expansion created at the edge and repression moving from the center results in a pattern built to scale.
Ben-Zvi, Barkai and Shilo have now brought the theoretical model back into the lab, carrying out experiments on fruit fly larvae, in which wing patterning already begins in small structures called wing discs.
The scientists collected fruit fly larvae of varying sizes and, using a quantitative method they had developed, checked the distribution of concentrations of a morphogen called Dpp.
They eliminated a separate molecule called Pentagone – which they suspected of playing the role of expander –from the developing wing disc and checked again. Their findings showed that the wings in the unaltered fruit flies revealed the morphogen scaling activity predicted by the model, its signals being proportionate to wing size.
In contrast, in the flies without Pentagone the Dpp morphogen was distributed in the same way in all the wings, regardless of their relative sizes. Thus, they were able to show that Pentagone is, in fact, an expansion molecule and that the expansion-repression paradigm they had speculated can be applied to a wide range of organisms such as frogs and fruit flies.
Shilo: 'The beauty of this research lies in the way it seamlessly weaves a theoretical model into experimental biology. With this fresh, new approach to investigating scaling, rather than searching for complex molecular mechanisms, we can begin by looking for this relatively simple and universal paradigm.'
Prof. Naama Barkai's research is supported by the Helen and Martin Kimmel Award for Innovative Investigation; the Jeanne and Joseph Nissim Foundation for Life Sciences Research; the Carolito Stiftung; Lorna Scherzer, Canada; and the Minna James Heineman Stiftung. Prof. Barkai is the incumbent of the Lorna Greenberg Scherzer Professorial Chair.
Prof. Ben-Zion Shilo's research is supported by the Jeanne and Joseph Nissim Foundation for Life Sciences Research; the Dr. Josef Cohn Minerva Center for Biomembrane Research; the Carolito Stiftung; La Fondation Raphael et Regina Levy; the estate of Georg Galai; and the Mary Ralph Designated Philanthropic Fund. Prof. Shilo is the incumbent of the Hilda and Cecil Lewis Professorial Chair of Molecular Genetics.
The Weizmann Institute of Science in Rehovot, Israel, is one of the world's top-ranking multidisciplinary research institutions. Noted for its wide-ranging exploration of the natural and exact sciences, the Institute is home to 2,700 scientists, students, technicians and supporting staff. Institute research efforts include the search for new ways of fighting disease and hunger, examining leading questions in mathematics and computer science, probing the physics of matter and the universe, creating novel materials and developing new strategies for protecting the environment.
Weizmann Institute news releases are posted on the World Wide Web at http://wis-wander.weizmann.ac.il, and are also available at http://www.eurekalert.org.
Original article: http://wis-wander.weizmann.ac.il/scale-models?press-room-rb