A Question of Gene Silencing
Researchers have found a new way to selectively turn off genes that don't code for proteins which will help identify each gene's function, and perhaps identify cancers.
Scented Products Emit Hazardous Chemicals
Chemical sleuthing has uncovered that fragrance in consumer laundry products contains hazardous chemicals. Some which are even carcinogens.
August 25, 2011--------News Archive
Human Stem Cells Made From Amnionic Fluid
Human epithelial cells transplanted from human amnionic fluid reduce pulmonary fibrosis, and even stimulate lung regeneration in mice.
Scale Models Rule
Body patterns stay in sync with size as an embryo grows into an adult. Observed in the wing of the fruit fly, these patterns most likely exist in all organisms.
Chronic Disease Caused by Fat Cells?
Fat cells in people with metabolic syndrome have biomarkers for insulin resistance and chronic inflammation, conditions in diabetes and cardiovascular disease.
August 24, 2011--------News Archive
In the Early Life of An Embryo, Chaos Lurks
A calcium wave sparks embryonic cell division, doubling as a synchronizer of all further cell division in order for chaos to be reined in and ordered growth to persist.
Smoking Affects Fetal Infant Brain Worse than Feared
Researchers pin-point smoking specifically and find a 40% increase in damage to the fetus.
August 23, 2011--------News Archive
Boys Reach Sexual Maturity Younger and Younger
The phase between being physically but not socially adult is getting longer.
When Cell Fishing Games Go Wrong
Trial-and-error "fishing" for DNA in the nucleus may be the most important cause of female infertility.
A Sticky Egg Captures The Sperm
A sugar molecule makes the outer coat of a human egg 'sticky', which is vital for enabling the sperm and egg to bind together.
At Last, Reason Why Stress Damages DNA
Adreneline produced by chronic stress, degrades the protein p53 which is considered a tumor suppressor protein and "guardian of the genome."
August 22, 2011--------News Archive
The Basis for Head and Sex Organ Deformities
Data reveals a possible therapy using vitamin B2 to reverse enzyme defects is specific areas of fetal development.
Mother's BMI Linked to Fatter Babies
Babies of mothers with a higher pre-pregnancy body mass index (BMI) are fatter and have more fat in their liver, a study has found.
Celiac Disease May Explain Some Women's Infertility
A recent study found increased rates of celiac disease in women who present with unexplained infertility.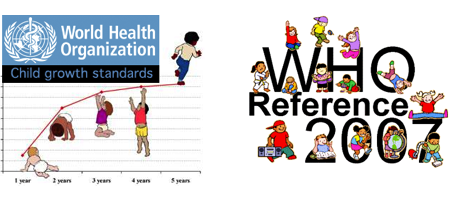 Amnion surface. Colored scanning electron micrograph (SEM) of a blood vessel on the surface of the amnion. The Amnion is the membrane that surrounds the foetus during pregnancy.
A team of researchers in Australia have shown that epithelial cells taken from human amnion fluid (hAECs) are therapeutic when transplanted into laboratory mice with lung disease.
"Respiratory disease is a leading cause of morbidity and mortality," said corresponding author Dr. Euan M. Wallace, director of The Ritchie Centre, Department of Obstetrics and Gynaecology at the Monash Medical Centre. "There is an urgent need for cell-based therapies to treat respiratory diseases, and the use of cells isolated from human term placenta for regenerative medicine holds great promise."
Recent research has shown that stem cells derived from the human placenta are multipotent (have an ability to become many types of cell tissue), have a low ability to induce an immune response, and have an anti-inflammatory function. The researchers aimed to find out which hAECs help to repair pulmonary fibrosis and to determine if they improved lung function in mouse models of lung injury.
The researchers injected hAECs into the animals' chest cavity to see if the cells would migrate to the lung, engraft, and form functional lung.
"We found that hAECs prevented a decline in pulmonary function," said Dr. Wallace. "However, we were unable to detect any significant engraftment of hAECs in injured or uninjured lung after administration."
According to Dr. Julio Voltarelli, professor of Clinical Medicine and Clinical Immunology at the University of Sao Pãulo, Brazil, and section editor for Cell Transplantation, the versatility of human amniotic fluid derived stem cells is a relatively untapped resource which these studies suggest should be exploited.
"It will be interesting to determine how useful they can be in other animal models of disease and disorders and ultimately whether they have any clinical applications," he said.
Citation: Murphy, S.; Lim, R.; Dickinson, H.; Acharya, R.; Rosli, S.; Jenkin, G.; Wallace, E. Human Amnion Epithelial Cells Prevent Bleomycin-Induced Lung Injury And Preserve Lung Function. Cell Transplant. 20(6):909-923; 2011.
The editorial offices for CELL TRANSPLANTATION are at the Center of Excellence for Aging and Brain Repair, College of Medicine, the University of South Florida and the Diabetes Research Institute, University of Miami Miller School of Medicine. Contact, David Eve, PhD. at celltransplantation@gmail.com or Camillo Ricordi, MD at ricordi@miami.edu
Original article: http://www.eurekalert.org/pub_releases/2011-08/ctco-scd082411.php