A Question of Gene Silencing
Researchers have found a new way to selectively turn off genes that don't code for proteins which will help identify each gene's function, and perhaps identify cancers.
Scented Products Emit Hazardous Chemicals
Chemical sleuthing has uncovered that fragrance in consumer laundry products contains hazardous chemicals. Some which are even carcinogens.
August 25, 2011--------News Archive
Human Stem Cells Made From Amnionic Fluid
Human epithelial cells transplanted from human amnionic fluid reduce pulmonary fibrosis, and even stimulate lung regeneration in mice.
Scale Models Rule
Body patterns stay in sync with size as an embryo grows into an adult. Observed in the wing of the fruit fly, these patterns most likely exist in all organisms.
Chronic Disease Caused by Fat Cells?
Fat cells in people with metabolic syndrome have biomarkers for insulin resistance and chronic inflammation, conditions in diabetes and cardiovascular disease.
August 24, 2011--------News Archive
In the Early Life of An Embryo, Chaos Lurks
A calcium wave sparks embryonic cell division, doubling as a synchronizer of all further cell division in order for chaos to be reined in and ordered growth to persist.
Smoking Affects Fetal Infant Brain Worse than Feared
Researchers pin-point smoking specifically and find a 40% increase in damage to the fetus.
August 23, 2011--------News Archive
Boys Reach Sexual Maturity Younger and Younger
The phase between being physically but not socially adult is getting longer.
When Cell Fishing Games Go Wrong
Trial-and-error "fishing" for DNA in the nucleus may be the most important cause of female infertility.
A Sticky Egg Captures The Sperm
A sugar molecule makes the outer coat of a human egg 'sticky', which is vital for enabling the sperm and egg to bind together.
At Last, Reason Why Stress Damages DNA
Adreneline produced by chronic stress, degrades the protein p53 which is considered a tumor suppressor protein and "guardian of the genome."
August 22, 2011--------News Archive
The Basis for Head and Sex Organ Deformities
Data reveals a possible therapy using vitamin B2 to reverse enzyme defects is specific areas of fetal development.
Mother's BMI Linked to Fatter Babies
Babies of mothers with a higher pre-pregnancy body mass index (BMI) are fatter and have more fat in their liver, a study has found.
Celiac Disease May Explain Some Women's Infertility
A recent study found increased rates of celiac disease in women who present with unexplained infertility.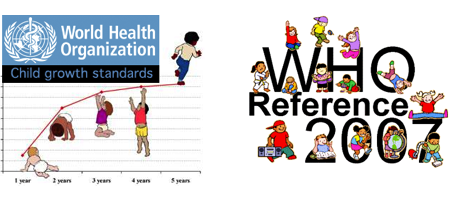 An enzyme (pink) stands out against a background of blue-tinted DNA. It silences the ribosomal RNA genes from one parent while those from the other parent remain active. Picture courtesy of Olga Pontes and Craig Pikaard, Washington University in St. Louis.
When investigating cancer cells, researchers discovered numerous peculiarities: Particular RNA molecules are present in large numbers, particular genes are overactive. Do these characteristics have a relation to cancer? Do they promote cell growth? Do they inactivate growth brakes or are they just a whim of nature?
To find clues for answering these questions scientists perform what are called loss-of-function analyses. They knock out (silence) the gene of interest in living cells or whole organisms and subsequently look for any changes in the cells' metabolism, physiology or behavior in order to find out whether specific cellular functions are lost.
"However, what was still missing was a method for selectively silencing those genes that do not code for proteins," said Dr. Sven Diederichs, who is head of a Junior Research Group at DKFZ and at the Institute of Pathology of Heidelberg University. With his team, the molecular biologist has now developed a new method for selectively silencing such non-protein-coding genes and, thus, determining their function.
"In many cancers we find that specific non-coding genes are particularly active. Therefore, we want to understand what the RNA molecules transcribed from these genes bring about in the tumor cells."
Diederichs and his team have based their method on the use of zinc finger nucleases. These are engineered protein molecules that cut DNA at precisely defined locations, facilitating the specific targeting and cutting of genes. Although the cell's repair machinery will then re-connect the two cut ends, silencing works well for protein-coding genes. The repair enzymes usually do not repair the site precisely and insert small defects. This destroys the protein information so that the proteins can no longer be formed.
For non-protein-coding genes, however, such small defects are not relevant. The repair process simply results in another functioning gene being transcribed into the RNA molecules.
The Heidelberg researchers got around this spontaneous response with a trick: repair proteins are able to integrate small DNA segments when mending cut ends. So, the molecular biologists integrated a signaling sequence at the site where the gene was cut. This sequence causes the RNA transcript of this gene to be broken down immediately so that it can't function. These resulting changes can then be analyzed comprehensively.
"We are now able, for the first time, to completely silence the non-protein-coding genes and thus study their molecular and cellular functions," said Sven Diederichs when explaining the goal of his research approach. "It is very likely that these genes play an important role in cancer development. We are sure it is not by chance that they are so very active particularly in tumor cells."
Tony Gutschner, Marion Baas and Sven Diederichs: Non-coding RNA Gene Silencing through genomic integration of RNA destabilizing elements using Zinc Finger Nucleases. Genome Research 2011, Doi:10.1101/gr.122358.111
The German Cancer Research Center (Deutsches Krebsforschungszentrum, DKFZ), employing over 2,500 staff members, is the largest biomedical research institute in Germany.
Original article: http://www.eurekalert.org/pub_releases/2011-08/haog-aqo082411.php