'Gene Overdose' Causes Extreme Thinness
Scientists have discovered a genetic cause of extreme thinness for the first time.
Genetics Meets Metabolomics
A closer look at each individual's metabolites might lead to a better estimation for that individual's risk for developing complex common diseases.
September 1, 2011--------News Archive
Parents' Stress Leaves Marks on Children's Genes
Epigenetics changes the expression of genes, and can induce long lasting changes in our children when they are exposed our to stress.
Gene Defect Linked to Disfiguring Disorder
The faulty gene responsible for Proteus syndrome, a rare disorder of uncontrolled growth of certain body tissues and organs, has been identified
August 31, 2011--------News Archive
Mom's Morning Sickness May Affect Infant Brain
Extreme morning sickness could lead to lifelong emotional, behavioral disorders in kids.
Stanford Invents Sutureless Joining of Blood Vessels
Sutures are difficult to use on blood vessels less than 1 mm wide. Now, Stanford University has a glue which works on extremely slim blood vessels 0.2 mm wide.
August 30, 2011--------News Archive
Bilingual Babies' Display Early Brain Differentiation
Babies and children are whizzes at learning a second language, but that ability begins to fade as early as their first birthday.
Mouse Model Brings New Ideas on Lafora Disease
Researchers at IRB Barcelona have demonstrated a link between abnormal sugar accumulation and the neuronal degeneration characteristic of Lafora disease.
August 29, 2011--------News Archive
Non Coding RNAs Direct Embryonic Development
Embryonic stem cells can either differentiate into cells of a specific lineage such as blood cells or neurons, or they can stay in a pluripotent state. Depending on RNAs.
Degrading One Protein Allows Cells to Divide
Found, a crucial element controlling segregation of genetic material from parent to daughter cells. Regulating CenH3 protein ensures correct cell division in Drosophila.
Going With the Flow
Egg cells develop through two asymmetric divisions, separating into daughter cells. Not with microtubules pulling at the centromeres, but through the flow of actin.
A Light Answer to the Heavy Question of Cell Growth
A technique offers insight into the much-debated problem of whether cells grow at a constant rate or exponentially.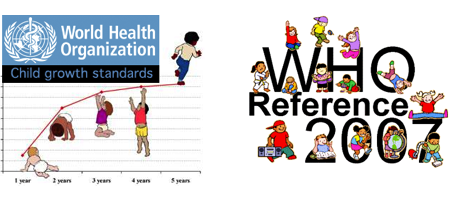 Dendritic cell by David Hunt
The same trait that makes a rare immune cell invaluable in fighting some infections also can be exploited by other diseases to cause harm, two new studies show.
In papers published online in Immunity, scientists at Washington University School of Medicine in St. Louis reveal that the cells, known as CD8 alpha+ dendritic cells (CD8a+ DCs), can help the body beat back infection by a common parasite, but the same cells can be hijacked by a bacterium to decimate the body's defenses.
The trait that makes the cells both an asset and a liability is the way they alert other immune cells, causing them to attack invaders. CD8a+ DCs can sound the alarm in a manner that is particularly helpful for stripping away invaders' disguises. But this process takes time, andListeria bacteria can take advantage of that delay to wreak havoc inside the spleen.
"As we've discovered how useful these cells can be in fighting different kinds of infections, researchers have wondered why they're so rare," says Kenneth Murphy, MD, PhD, the Eugene L. Opie First Centennial Professor of Pathology and Immunology. "This may be why — overcommitting to any one defensive strategy opens up opportunities for counterstrategies that exploit it."
CD8a+ DCs make up about 10 percent of all dendritic cells in the body. By studying the basic functions of these cells, scientists are laying the groundwork to use them to fight infections. The cells also appear to be essential for some cancer vaccines, which enlist the power of the immune system to help fight tumors.
Murphy, who is a Howard Hughes Medical Institute Investigator, previously created genetically altered mice where CD8a+ DCs could be selectively eliminated. By comparing these mice with normal mice, Murphy and his collaborators have shown that CD8a+ DCs are essential to priming the body's defenses against viral infections.
Viruses often try to disguise themselves to evade defenders, but CD8a+ DCs can extract characteristic parts of a virus and display them on their surface. Other cells also can make these displays, but CD8a+ DCs do it in a way that helps peel back disguises, causing other immune cells to seek out additional copies of the virus and kill them.
In one of the new studies, doctoral student Mona Mashayekhi showed that CD8a+ DCs are early responders to infection with theToxoplasma gondii parasite, which causes serious disease in patients with weakened or suppressed immune systems. She found only CD8a+ DCs produce a signal that causes other immune cells to fight the parasite.
In the second paper, Brian Edelson, MD, PhD, assistant professor of pathology and immunology, tested the cells against the bacteria Listeria, which can cause food poisoning. He discovered that CD8a+ DCs could make Listeria infection worse.
"Listeria likes to get into immune cells using a pathway that typically leads to the bacteria's death in garbage disposals inside the cell," Murphy explains. "But that pathway is slowed down in CD8a+ DCs to ensure that they can retain part of the invader to display to other immune cells."
Researchers watched Listeria use this delay to ride inside CD8a+ DCs as they entered the spleen, where immune cells not yet activated for attacking invaders are kept. These cells are easy targets for the bacteria, and infection worsens.
According to Murphy, CD8a+ DCs' specialized ability to initiate immune attacks makes them essential for efforts to create cancer vaccines based on DNA from tumors. He and collaborator William Gillanders, MD, professor of surgery, are working to use these vaccines to make immune cells attack cancers.
"What we're learning from basic studies, for example, has already enabled us to increase the number of CD8a+ DCs in mice until they're about 30 to 40 percent of dendritic cells," Murphy says. "Learning more about how this cell interacts with other immune cells will allow us to create effective cancer vaccines."
Mashayekhi M, Sandau MM, Dunay IR, Frickel EM, Khan A, Goldsmid RS, Sher A, PLoegh HL, Murphy TL, Sibley DL, Murphy KM. CD8a+ dendritic cells are the critical source of interleukin-12 that controls acute infection by Toxoplasma gondii tachyzoites. Immunity, Vol. 35, Issue 2.
Reference article: The F-box protein partner-of-paired (Ppa) regulates stability of Drosophila centromeric histone H3, CenH3CID Olga Moreno-Moreno, Sònia Medina-Giró, Mònica Torras-Llort and Fernando Azorín
Current Biology DOI 10.1016/j.cub.2011.07.041
Funding from the Howard Hughes Medical Institute, the American Heart Association and the National Institutes of Health supported this research.
Edelson BT, Bradstreet TR, Hildner K, Carrero JA, Frederick KE, Wumesh KC, Belizaire R, Aoshi T, Schreiber RD, Miller MJ, Murphy TL, Unanue ER, Murphy KM. CD8a+ dendritic cells are an obligate cellular entry point for productive infection by Listeria monocytogenes.Immunity, Volume 35, issue 2.
Funding from the Howard Hughes Medical Institute, the Burroughs Wellcome Fund Career Award for Medical Scientists, the Jack H. Ladenson Fellowship in Experimental Clinical Pathology at Washington University School of Medicine, the Emmy Noether Program of the German Research Foundation and the National Institutes of Health supported this research.
Washington University School of Medicine is one of the leading medical research, teaching and patient care institutions in the nation, currently ranked fourth in the nation by U.S. News & World Report. Through its affiliations with Barnes-Jewish and St. Louis Children's hospitals, the School of Medicine is linked to BJC HealthCare.