'Gene Overdose' Causes Extreme Thinness
Scientists have discovered a genetic cause of extreme thinness for the first time.
Genetics Meets Metabolomics
A closer look at each individual's metabolites might lead to a better estimation for that individual's risk for developing complex common diseases.
September 1, 2011--------News Archive
Parents' Stress Leaves Marks on Children's Genes
Epigenetics changes the expression of genes, and can induce long lasting changes in our children when they are exposed our to stress.
Gene Defect Linked to Disfiguring Disorder
The faulty gene responsible for Proteus syndrome, a rare disorder of uncontrolled growth of certain body tissues and organs, has been identified
August 31, 2011--------News Archive
Mom's Morning Sickness May Affect Infant Brain
Extreme morning sickness could lead to lifelong emotional, behavioral disorders in kids.
Stanford Invents Sutureless Joining of Blood Vessels
Sutures are difficult to use on blood vessels less than 1 mm wide. Now, Stanford University has a glue which works on extremely slim blood vessels 0.2 mm wide.
August 30, 2011--------News Archive
Bilingual Babies' Display Early Brain Differentiation
Babies and children are whizzes at learning a second language, but that ability begins to fade as early as their first birthday.
Mouse Model Brings New Ideas on Lafora Disease
Researchers at IRB Barcelona have demonstrated a link between abnormal sugar accumulation and the neuronal degeneration characteristic of Lafora disease.
August 29, 2011--------News Archive
Non Coding RNAs Direct Embryonic Development
Embryonic stem cells can either differentiate into cells of a specific lineage such as blood cells or neurons, or they can stay in a pluripotent state. Depending on RNAs.
Degrading One Protein Allows Cell to Divide
Found, a crucial element controlling segregation of genetic material from parent to daughter cells. Regulating CenH3 protein ensures correct cell division in Drosophila.
Going With the Flow
Egg cells develop through two asymmetric divisions, separating into daughter cells. Not with microtubules pulling at the centromeres, but through the flow of actin.
A Light Answer to the Heavy Question of Cell Growth
A technique offers insight into the much-debated problem of whether cells grow at a constant rate or exponentially.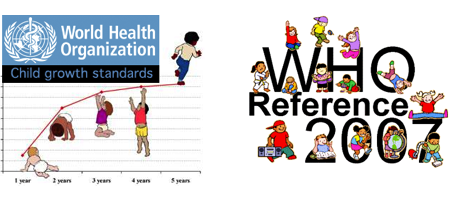 Embryonic Cell dividing captured with a new imaging method called spatial light interference microscopy (SLIM). Photo by Quantitative Light Imaging Laboratory


Led by electrical and computer engineering professor Gabriel Popescu, a research team has developed a new imaging method called spatial light interference microscopy (SLIM) that can measure cell mass using two beams of light.

Described in the Proceedings of the National Academy of Science, the SLIM technique offers new insight into the much-debated problem of whether cells grow at a constant rate or exponentially.

SLIM is extremely sensitive, quantitatively measuring mass with femtogram accuracy. By comparison, a micron-sized droplet of water weighs 1,000 femtograms. It can measure the growth of a single cell, and even mass transport within the cell. Yet, the technique is broadly applicable.

"A significant advantage over existing methods is that we can measure all types of cells – bacteria, mammalian cells, adherent cells, nonadherent cells, single cells and populations," said Mustafa Mir, a graduate student and a first author of the paper. "And all this while maintaining the sensitivity and the quantitative information that we get."

Unlike most other cell-imaging techniques, SLIM – a combination of phase-contrast microscopy and holography – does not need staining or any other special preparation. Because it is completely non-invasive, the researchers can study cells as they go about their natural functions. It uses white light and can be combined with more traditional microscopy techniques, such as fluorescence, to monitor cells as they grow.

"We were able to combine more traditional methods with our method because this is just an add-on module to a commercial microscope," Mir said. "Biologists can use all their old tricks and just add our module on top."

Because of SLIM's sensitivity, the researchers could monitor cells' growth through different phases of the cell cycle. They found that mammalian cells show clear exponential growth only during the G2 phase of the cell cycle, after the DNA replicates and before the cell divides. This information has great implications not only for basic biology, but also for diagnostics, drug development and tissue engineering.

The researchers hope to apply their new knowledge of cell growth to different disease models. For example, they plan to use SLIM to see how growth varies between normal cells and cancer cells, and the effects of treatments on the growth rate.

Popescu, a member of the Beckman Institute for Advanced Science and Technology at the U. of I., is establishing SLIM as a shared resource on the Illinois campus, hoping to harness its flexibility for basic and clinical research in a number of areas.

"It could be used in many applications in both life sciences and materials science," said Popescu, who also is a professor of physics and of bioengineering. "The interferometric information can translate to the topography of silicon wafers or semiconductors. It's like an iPad – we have the hardware, and there are a number of different applications dedicated to specific problems of interest to different labs."

Co-authors on the paper include graduate students Zhuo Wang, Zhen Shen and Michael Bednarz, along with electrical and computer engineering professor Rashid Bashir, physics professor Ido Golding and cell and developmental biology professor Supriya G. Prasanth.

The National Science Foundation and the Grainger Foundation supported this work.
Editor's note: To contact Gabriel Popescu, call 217-333-4840; email gpopescu@illinois.edu.

The paper, "Optical Measurement of Cycle-Dependent Cell Growth," is available online.

Original article: http://news.illinois.edu/news/11/0825SLIM_GabrielPopescu.html