'Gene Overdose' Causes Extreme Thinness
Scientists have discovered a genetic cause of extreme thinness for the first time.
Genetics Meets Metabolomics
A closer look at each individual's metabolites might lead to a better estimation for that individual's risk for developing complex common diseases.
September 1, 2011--------News Archive
Parents' Stress Leaves Marks on Children's Genes
Epigenetics changes the expression of genes, and can induce long lasting changes in our children when they are exposed our to stress.
Gene Defect Linked to Disfiguring Disorder
The faulty gene responsible for Proteus syndrome, a rare disorder of uncontrolled growth of certain body tissues and organs, has been identified
August 31, 2011--------News Archive
Mom's Morning Sickness May Affect Infant Brain
Extreme morning sickness could lead to lifelong emotional, behavioral disorders in kids.
Stanford Invents Sutureless Joining of Blood Vessels
Sutures are difficult to use on blood vessels less than 1 mm wide. Now, Stanford University has a glue which works on extremely slim blood vessels 0.2 mm wide.
August 30, 2011--------News Archive
Mouse Model Brings New Ideas on Lafora Disease
Researchers at IRB Barcelona have demonstrated a link between abnormal sugar accumulation and the neuronal degeneration characteristic of Lafora disease.
Bilingual Babies' Display Early Brain Differentiation
Babies and children are whizzes at learning a second language, but that ability begins to fade as early as their first birthday.
August 29, 2011--------News Archive
Non Coding RNAs Direct Embryonic Development
Embryonic stem cells can either differentiate into cells of a specific lineage such as blood cells or neurons, or they can stay in a pluripotent state. Depending on RNAs.
Degrading One Protein Allows Cell to Divide
Found, a crucial element controlling segregation of genetic material from parent to daughter cells. Regulating CenH3 protein ensures correct cell division in Drosophila.
Going With the Flow
The egg develops through two asymmetric divisions, separating into daughter cells. However, microtubules don't pull apart the centromeres, just with the flow of actin.
A Light Answer to the Heavy Question of Cell Growth
A technique offers insight into the much-debated problem of whether cells grow at a constant rate or exponentially.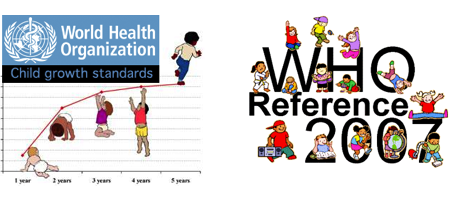 lInterneuron from a mouse engineered to lack the gene called malin (green) and surrounded by (red) Lafora bodies.
Short-term energy storage in animal cells is usually achieved through the accumulation of glucose, in the form of long and branched chains, known as glycogen. But when this accumulation happens in neurons it is fatal, causing them to degenerate. This neuronal deterioration and death associated with glycogen accumulation is the hallmark of an extremely rare and progressive type of epilepsy known as Lafora disease (LD).
The journal EMBO Molecular Medicine has just published online the new insights into LD provided by a team of Spanish researchers headed by Joan J. Guinovart, director of the IRB Barcelona and Professor at the University of Barcelona (UB), in collaboration with Agnès Gruart and José M. Delgado at the Division of Neurosciences at the Pablo Olavide University in Seville, and Eduardo Soriano, Professor at the UB and researcher at IRB Barcelona.
LD is a fatal, inherited and progressive form of epilepsy that causes irreversible neurodegeneration and for which no cure or effective treatment is available. Onset typically occurs during late childhood or adolescence, generally starting with epileptic seizures, progressing into deterioration of neurological functions.
One of the hallmarks of the disease is the abnormal accumulation of glycogen aggregates, known as Lafora bodies (LB), in neurons. In these cells, two genes, malin and laforin, act in unison to block glycogen storage in normal conditions. Mutations —changes in DNA— in either laforin or malin genes are responsible for this disease.
The group of researchers led by Guinovart has developed a genetically engineered mice line lacking the malin gene, thus mimicking human LD in this animal model.
The results obtained confirm the role of the malin-laforin complex in the regulation of glycogen synthesis in neurons. Jordi Duran, first author of the study together with Jordi Vallès, explains, "Brain cells control their glycogen levels carefully by employing a 'team of wardens', namely malin and laforin. We now know that when one of these two genes is not active mice develop glycogen aggregates in these cells, which progressively deteriorate and finally die." Since the loss of function of malin induces the accumulation of LB and cell death in neurons in human LD patients and mice, "this model helps us to confirm our hypotheses on the origin of this LD."
Also, "the study provides evidence of the existence of LB in a special type of brain cells, known as inhibitory interneurons." In the complex architecture of the brain, these inhibitory interneurons normally generate 'stop signals' for neural excitation. In this regard, the researchers propose that the higher excitability of neurons and the propensity to epileptic seizures observed in these engineered mice are related to the loss of inhibitory interneurons. Interestingly, decreases in the populations of this cell type occur in some cases of epilepsy, schizophrenia, and some neurodegenerative disorders, such as Alzheimer's.
Scarcely a hundred years have passed since the Spanish neurologist Gonzalo R. Lafora described Lafora bodies. Yet unravelling the origins of LD is on the horizon. A better understanding of the mechanisms that block glycogen accumulation in brain cells will provide new insights towards effective treatments for LD and other neurodegenerative diseases.
Reference article: Neurodegeneration and functional impairments associated with glycogen synthase accumulation in a mouse model of Lafora disease
Vallès-Ortega J., Duran J., García-Rocha M., Bosch C., Saez I., Pujades L., Serafin A., Cañas X., Soriano E., Delgado J.M., Gruart A., and Guinovart J.J.
EMBO Molecular Medicine (doi: 10.1002/emmm.201100174) (2011)
http://www.eurekalert.org/pub_releases/2011-08/ifri-amm082911.php