'Gene Overdose' Causes Extreme Thinness
Scientists have discovered a genetic cause of extreme thinness for the first time, in a study published today in the journal Nature.
Genetics Meets Metabolomics
A closer look at each individual's metabolites could help form a better estimation for the risks of developing common diseases.
September 1, 2011--------News Archive
Parents' Stress Leaves Marks on Children's Genes
Epigenetics changes the expression of genes, and can induce long lasting changes in our children when they are exposed our to stress.
Gene Defect Linked to Disfiguring Disorder
The faulty gene responsible for Proteus syndrome, a rare disorder of uncontrolled growth of certain body tissues and organs, has been identified.
August 31, 2011--------News Archive
Mom's Morning Sickness May Affect Infant Brain
Extreme morning sickness could lead to lifelong emotional, behavioral disorders in kids.
Stanford Invents Sutureless Joining of Blood Vessels
Sutures are difficult to use on blood vessels less than 1 mm wide. Now, Stanford University has a glue which works on extremely slim blood vessels 0.2 mm wide.
August 30, 2011--------News Archive
Mouse Model Brings New Ideas on Lafora Disease
Researchers at IRB Barcelona have demonstrated a link between abnormal sugar accumulation and the neuronal degeneration characteristic of Lafora disease.
Bilingual Babies' Display Early Brain Differentiation
Babies and children are whizzes at learning a second language, but that ability begins to fade as early as their first birthday.
August 29, 2011--------News Archive
Non Coding RNAs Direct Embryonic Development
Embryonic stem cells can either differentiate into cells of a specific lineage such as blood cells or neurons, or they can stay in a pluripotent state. Depending on RNAs.
Degrading One Protein Allows Cell to Divide
Found, a crucial element controlling segregation of genetic material from parent to daughter cells. Regulating CenH3 protein ensures correct cell division in Drosophila.
Going With the Flow
The egg develops through two asymmetric divisions, separating into daughter cells. However, microtubules don't pull apart the centromeres, just with the flow of actin.
A Light Answer to the Heavy Question of Cell Growth
A technique offers insight into the much-debated problem of whether cells grow at a constant rate or exponentially.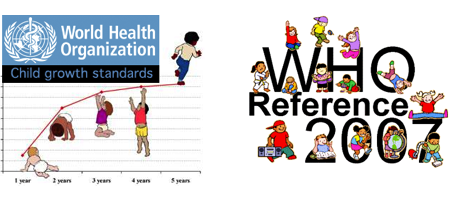 Research shows that people with extra copies of certain genes are much more likely to be very skinny. In one in 2000 people, part of chromosome 16 is duplicated, making men 23 times and women five times more likely to be underweight.


Each person normally has a copy of each chromosome from each parent, so we have two copies of each gene. But sometimes sections of a chromosome can be duplicated or deleted, resulting in an abnormal 'dosage' of genes.

In a study examining the DNA of over 95,000 people, researchers at Imperial College London and the University of Lausanne have identified that duplication of a part of chromosome 16 is associated with being underweight, defined as a a body mass index below 18.5.

Half of all children with the duplication in the study have been diagnosed with a 'failure to thrive', meaning that their rate of weight gain is significantly lower than normal. A quarter of people with the duplication have microcephaly, a condition in which the head and brain are abnormally small, which is associated with neurological defects and shorter life expectancy.

Last year, the same researchers discovered that people with a missing copy of these genes are 43 times more likely to be morbidly obese.

Professor Philippe Froguel, from the School of Public Health at Imperial College London, who led the study, said: "The dogma is that we have two copies of each gene, but this isn't really true. The genome is full of holes where genes are lost, and in other places we have extra copies of genes. In many cases, duplications and deletions have no effect, but occasionally they can lead to disease.

"So far, we have discovered a large number of genetic changes that lead to obesity. It seems that we have plenty of systems that increase appetite since eating is so important – you can suppress one and nothing happens. This is the first genetic cause of extreme thinness that has been identified.

"One reason this is important is that it shows that failure to thrive in childhood can be genetically driven. If a child is not eating, it's not necessarily the parents' fault.

"It's also the first example of a deletion and a duplication of one part of the genome having opposite effects. At the moment we don't know anything about the genes in this region. If we can work out why gene duplication in this region causes thinness, it might throw up new potential treatments for obesity and appetite disorders. We now plan to sequence these genes and find out what they do, so we can get an idea of which ones are involved in regulating appetite."

The part of chromosome 16 identified in the study contains 28 genes. Duplications in this region have previously been linked with schizophrenia, and deletions with autism.

The study was funded by the Medical Research Council, the Wellcome Trust, and other sources.