'Gene Overdose' Causes Extreme Thinness
Scientists have discovered a genetic cause of extreme thinness for the first time.
Genetics Meets Metabolomics
A closer look at each individual's metabolites might lead to a better estimation for that individual's risk for developing complex common diseases.
September 1, 2011--------News Archive
Parents' Stress Leaves Marks on Children's Genes
Epigenetics changes the expression of genes, and can induce long lasting changes in our children when they are exposed our to stress.
Gene Defect Linked to Disfiguring Disorder
The faulty gene responsible for Proteus syndrome, a rare disorder of uncontrolled growth of certain body tissues and organs, has been identified.
August 31, 2011--------News Archive
Mom's Morning Sickness May Affect Infant Brain
Extreme morning sickness could lead to lifelong emotional, behavioral disorders in kids.
Stanford Invents Sutureless Joining of Blood Vessels
Sutures are difficult to use on blood vessels less than 1 mm wide. Now, Stanford University has a glue which works on extremely slim blood vessels 0.2 mm wide.
August 30, 2011--------News Archive
Mouse Model Brings New Ideas on Lafora Disease
Researchers at IRB Barcelona have demonstrated a link between abnormal sugar accumulation and the neuronal degeneration characteristic of Lafora disease.
Bilingual Babies' Display Early Brain Differentiation
Babies and children are whizzes at learning a second language, but that ability begins to fade as early as their first birthday.
August 29, 2011--------News Archive
Non Coding RNAs Direct Embryonic Development
Embryonic stem cells can either differentiate into cells of a specific lineage such as blood cells or neurons, or they can stay in a pluripotent state. Depending on RNAs.
Degrading One Protein Allows Cell to Divide
Found, a crucial element controlling segregation of genetic material from parent to daughter cells. Regulating CenH3 protein ensures correct cell division in Drosophila.
Going With the Flow
The egg develops through two asymmetric divisions, separating into daughter cells. However, microtubules don't pull apart the centromeres, just with the flow of actin.
A Light Answer to the Heavy Question of Cell Growth
A technique offers insight into the much-debated problem of whether cells grow at a constant rate or exponentially.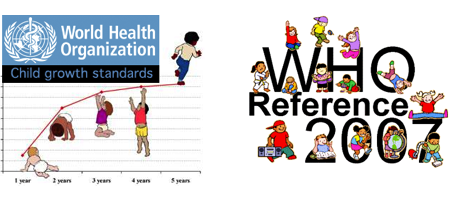 Metabolomics is the search for the origin of complex common diseases.


Metabolomics is the search for the origin of complex common diseases. This rapidly evolving field wants to create a comprehensive measurement of each internal small molecule involved in normal cell or body fluid function.

Such data will provide a readout for all the functional physiological states of the human body. Genetically determined metabotypes may predict your risk for certain medical outcomes, such as your response to a given drug treatment, or your potential reaction to a nutritional intervention or extreme environmental change.

Scientists at Helmholtz Zentrum Munich and LMU Munich, in cooperation with Wellcome Trust Sanger Institute and King's College London (KCL), have identified several associations between genetic variants and specific metabolic changes. The study provides new insights regarding associations between risk factors and the development of complex common diseases.

In the study, appearing in the journal Nature, the researchers identified 37 previously unknown locations of a gene or DNA sequence on a chromosome which may trigger genetic risk to common diseases, such as type 2 diabetes mellitus.

Professor Karsten Suhre and Dr. Christian Gieger of Helmholtz Zentrum München, together with colleagues from the Wellcome Trust Sanger Institute in the UK and King's College London under the leadership of Nicole Soranzo, conducted this research to gain in-depth insight into the etiology of disease.

In the study, the scientists present the most comprehensive evaluation of genetic variance in human metabolism so far, combining genome-wide association studies (GWAS) with metabolomics. Over 250 metabolites were analyzed from 60 disease-relevant metabolic pathways.

"The advantage of our study design," Suhre and Gieger said, "is that we studied genetic variance in its biological context – and thus identified previously unknown risk loci."

By combining genetics and metabolomics, a method which already yielded promising results in two previous studies, the scientists were able to evaluate the biological effect of the identified genetic risk locations. In stand-alone genome-wide association studies, or GWAS, this is not possible.

Every individual is unique – a closer look at the individual's metabolites could enable a better evaluation of the risks for developing complex common diseases in the future.

"We have made considerable advances in understanding complex diseases such as type 2 diabetes mellitus," the two scientists said. "The findings of the study will lead to new approaches for pharmaceutical research."

The aim of Helmholtz Zentrum München is to better understand the etiology of complex common diseases and to derive new targets for diagnosis, therapy and prevention. (Helmholtz Zentrum)

Publication: Human metabolic individuality in biomedical and pharmaceutical research
Suhre K., et. al.
Nature online, 1. September 2011