Home | Pregnancy Timeline | News Alerts |News Archive April 15, 2014
Abnormally high levels of lipid [energy storage] molecules in the brain can affect the interaction
between two key pathways in prenatal brain development, triggering autism.
Environmental causes also affect levels of these lipids.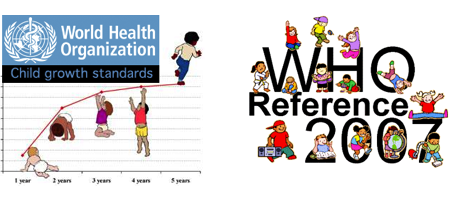 Prenatal lipid levels impact autism
Groundbreaking work finds that abnormally high levels of lipid - energy storing - molecules in the brain will affect the prenatal brain, triggering autism. Environmental causes such as exposure to chemicals in some cosmetics and common over-the-counter medication — also change lipid levels.
---
"We found that the abnormal level of a lipid molecule called Prostaglandin E2 in the brain can affect the function of Wnt proteins. This is important because Wnt proteins affect the course of early embryonic development,"

Dorota Crawford, professor, faculty of health, member of the York Autism Alliance Research Group.
---
This research is the first evidence for cross-talk between PGE2 and Wnt signalling in neuronal stem cells. The study is published in Cell Communication and Signaling.

Autism is considered to be the primary disorder of brain development with symptoms ranging from mild to severe and including repetitive behaviour, deficits in social interaction, and impaired language.

It is four times more prevalent in boys than in girls and the incidence continues to rise. The US Center for Disease Control and Prevention (CDC) data from 2010 estimates that 1 in 68 children now has autism.
---
"Using real-time imaging microscopy, we determined that higher levels of PGE2 changes Wnt-dependent behaviour of neural stem cells by increasing cell proliferation. As a result, how the brain is organized and wired is affected.

"Moreover, we found that an elevated level of PGE2 can increase expression of the Wnt-regulated genes — Ctnnb1, Ptgs2, Ccnd1, and Mmp9.

"All of these genes have been previously implicated in various autism studies."

Christine Wong , lead researcher, York University doctoral student
---
"Statistics are alarming. Autism is 30 per cent higher than a previous estimate of 1 in 88 children from only two years ago. Perhaps we can no longer attribute this rise to better diagnostic tools or awareness," notes Crawford. "It's even more apparent in recent literature that the environment might have an even greater impact on vulnerable genes — particularly in pregnancy.
According to Crawford, genes don't undergo significant changes in evolution, so even though genetic factors are the main cause — environmental factors such as insufficient dietary supplement with fatty acids, exposures to infections, various chemicals or drugs — can change gene expression and contribute to autism.
Abstract (provisional)
Prostaglandin E2 (PGE2) is a natural lipid-derived molecule that is involved in important physiological functions. Abnormal PGE2 signalling has been associated with pathologies of the nervous system. Previous studies provide evidence for the interaction of PGE2 and canonical Wnt signalling pathways in non-neuronal cells. Since the Wnt pathway is crucial in the development and organization of the brain, the main goal of this study is to determine whether collaboration between these pathways exists in neuronal cell types. We report that PGE2 interacts with canonical Wnt signalling through PKA and PI-3K in neuroectodermal (NE-4C) stem cells. We used time-lapse microscopy to determine that PGE2 increases the final distance from origin, path length travelled, and the average speed of migration in Wnt-activated cells. Furthermore, PGE2 alters distinct cellular phenotypes that are characteristic of Wnt-induced NE-4C cells, which corresponds to the modified splitting behaviour of the cells. We also found that in Wnt-induced cells the level of beta-catenin protein was increased and the expression levels of Wnt-target genes (Ctnnb1, Ptgs2, Ccnd1, Mmp9) was significantly upregulated in response to PGE2 treatment. This confirms that PGE2 activated the canonical Wnt signalling pathway. Furthermore, the upregulated genes have been previously associated with ASD. Our findings show, for the first time, evidence for cross-talk between PGE2 and Wnt signalling in neuronal cells, where PKA and PI-3K might act as mediators between the two pathways. Given the importance of PGE2 and Wnt signalling in prenatal development of the nervous system, our study provides insight into how interaction between these two pathways may influence neurodevelopment.
York University is helping to shape the global thinkers and thinking that will define tomorrow. York's unwavering commitment to excellence reflects a rich diversity of perspectives and a strong sense of social responsibility that sets us apart. A York U degree empowers graduates to thrive in the world and achieve their life goals through a rigorous academic foundation balanced by real-world experiential education. As a globally recognized research centre, York is fully engaged in the critical discussions that lead to innovative solutions to the most pressing local and global social challenges. York's 11 faculties and 27 research centres are thinking bigger, broader and more globally, partnering with 288 leading universities worldwide. York's community is strong − 55,000 students, 7,000 faculty and staff, and more than 250,000 alumni.

Return to top of page