Home | Pregnancy Timeline | News Alerts |News Archive April 22, 2014
HDAC inhibitors promote muscle regeneration in a mouse model of Duchenne Muscular Dystrophy at early stages of the disease by targeting fibro-adipogenic progenitors (FAPs).

Differentiated muscle cells are green. Fat cells are red. Nuclei are stained blue.

Credit: Lorenzo Puri, M.D.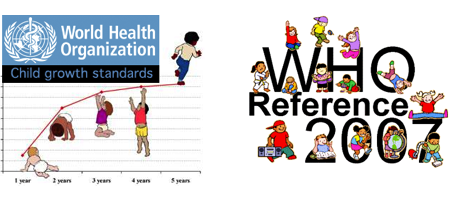 To regenerate muscle in DMD - age matters

Researchers reveal new cellular and molecular elements of muscle repair. The study explains how drugs can induce regeneration, while preventing the formation of excess connective tissue and fat deposits in the early stages of Duchenne muscular dystrophy.

A team of scientists led by Pier Lorenzo Puri, M.D., associate professor at Sanford-Burnham Medical Research Institute, in collaboration with Fondazione Santa Lucia in Rome, Italy, have published details of how a class of drugs called "HDACis" drive muscle-cell regeneration in the early stages of muscle deterioration, but fail to work in later stages. The findings are key to furthering clinical development of HDACis for Duchenne muscular dystrophy (DMD), an incurable muscle-wasting disease.

The work is published in the April 15 Genes and Development.
---
The research used mouse models of DMD (Duchenne muscular dystrophy) to show how fibro-adipogenic progenitor cells (FAPs) act like orchestra conductors in the music of muscle regeneration.

FAPs sit in the space between muscle fibers and coordinate a complex symphony—receiving the notes that muscle has been damaged and directing muscle stem cells — called satellite cells — to rebuild the muscle.
---
"HDACis create an environment conducive for FAPs to direct muscle regeneration — but only during the early stages of DMD progression in mice," said Puri. "At some point, DMD progresses to a pathological point of no return and becomes permanently resistant to muscle-regeneration cures and to HDACis."
---
HDACis stands for histone deacetylase inhibitors.

These are epigenetic drugs that aid accessibility to genes that code for muscle proteins. In essence, HDACis open the blueprints for protein manufacture and instruct FAPs to begin muscle regeneration.

In normal wear and tear, FAPs direct stem cells within the muscle to regenerate and repair damaged muscle.

In DMD, the persistent breakdown of muscle cells creates an environment in such disarray that FAP's ability to direct muscle regeneration is overwhelmed.
---
Puri, along with his Italian colleagues at Fondazione Santa Lucia, Italfarmaco, and Parent Project Muscular Dystrophy, an advocacy association, are currently developing HDACis for the treatment of DMD – a clinical trial with DMD boys is currently ongoing.

"Our study is important because it provides the rational for the clinical development of HDACis to treat DMD," said Puri. "And, now that we understand the mechanics and sensitivities of the muscle-regeneration system, we can use new tools to select patients most likely to benefit from HDACIs based on their FAP profile; predict outcomes, and see how long patients should remain on the therapy."

"Duchenne muscular dystrophy patients and their families rely on important research such as that performed by Dr. Puri," said Debra Miller, Founder of Cure Duchenne, a patient advocacy group. "Our efforts at Cure Duchenne are to support leading scientists in the world to bring life-saving drugs to help this generation of Duchenne boys, and our vision is to cure Duchenne muscular dystrophy. Every added piece of knowledge about the disease brings us closer to realizing our goals."
Abstract
Fibro-adipogenic progenitors (FAPs) are important components of the skeletal muscle regenerative environment. Whether FAPs support muscle regeneration or promote fibro-adipogenic degeneration is emerging as a key determinant in the pathogenesis of muscular diseases, including Duchenne muscular dystrophy (DMD). However, the molecular mechanism that controls FAP lineage commitment and activity is currently unknown. We show here that an HDAC–myomiR–BAF60 variant network regulates the fate of FAPs in dystrophic muscles of mdx mice. Combinatorial analysis of gene expression microarray, genome-wide chromatin remodeling by nuclease accessibility (NA) combined with next-generation sequencing (NA-seq), small RNA sequencing (RNA-seq), and microRNA (miR) high-throughput screening (HTS) against SWI/SNF BAF60 variants revealed that HDAC inhibitors (HDACis) derepress a "latent" myogenic program in FAPs from dystrophic muscles at early stages of disease. Specifically, HDAC inhibition induces two core components of the myogenic transcriptional machinery, MYOD and BAF60C, and up-regulates the myogenic miRs (myomiRs) (miR-1.2, miR-133, and miR-206), which target the alternative BAF60 variants BAF60A and BAF60B, ultimately directing promyogenic differentiation while suppressing the fibro-adipogenic phenotype. In contrast, FAPs from late stage dystrophic muscles are resistant to HDACi-induced chromatin remodeling at myogenic loci and fail to activate the promyogenic phenotype. These results reveal a previously unappreciated disease stage-specific bipotency of mesenchimal cells within the regenerative environment of dystrophic muscles. Resolution of such bipotency by epigenetic intervention with HDACis provides a molecular rationale for the in situ reprogramming of target cells to promote therapeutic regeneration of dystrophic muscles.

The study was co-authored by Valentina Saccone, Fondazione Santa Lucia, Istituto di Ricovero e cura a Caraterre Scientifico FSL, IRCCS; Silvia Consalvi, FSL, IRCCS; Lorenzo Giordani, Sanford-Burnham; Chiara Mozzetta, FSL, IRCCS; Iros Barozzi, European Institute of Oncology; Martina Sandona, FSL, IRCCS; Tammy Ryan, Sanford-Burnham; Agustin Rojas Munoz, Sanford-Burnham and UC San Diego; Luca Madaro, FSL, IRCCS and Sanford-Burnham; Pasquale Fasanaro, FSL, IRCCS; Giovanna Borsellino, FSL, IRCCS; Marco De Bardi, FSL, IRCCS; Gianmaria Frigè, European Institute of Oncology; Alberto Termanini, European Institute of Oncology; Zin Sun, The Hospital for Sick Children, and University of Toronto; Janet Rossant, The Hospital for Sick Children University of Toronto; Benoit Bruneau, Gladstone Institute of Cardiovascular Disease, and UC San Francisco; Marl Mercola, Sanford-Burnham and UC San Diego; Saverio Minucci, Insitute of Oncology, Milan, Italy, and University of Milan, Milan Italy.

The study was supported by the following grants: RO1 ARO56712, RO1ARO52779, P30 ARO61303 from NIH/National Institute of Arthritis and Musculoskelatal and Skin Diseases, EPIGEN, and the Muscular Dystrophy Association (MDA). This work benefited from research funding from the European Community's Seventh Framework Programme FP7-Health-2009 ENDOSTEM 241140.

Duchenne muscular dystrophy is the most common fatal genetic disorder diagnosed in childhood, affecting approximately 1 in every 3,500 live male births (about 20,000 new cases each year). Because the Duchenne gene is found on the X chromosome, it primarily affects boys; however, it occurs across all races and cultures.

Duchenne results in progressive loss of strength and is caused by a mutation in the gene that encodes for dystrophin. Because dystrophin is absent, the muscle cells are easily damaged. The progressive muscle weakness leads to serious medical problems, particularly issues relating to the heart and lungs. Young men with Duchenne typically live into their late twenties.

About Sanford-Burnham Medical Research Institute
Sanford-Burnham Medical Research Institute is dedicated to discovering the fundamental molecular causes of disease and devising the innovative therapies of tomorrow. Sanford-Burnham takes a collaborative approach to medical research with major programs in cancer, neurodegeneration and stem cells, diabetes, and infectious, inflammatory, and childhood diseases. The Institute is recognized for its National Cancer Institute-designated Cancer Center and expertise in drug discovery technologies. Sanford-Burnham is a nonprofit, independent institute that employs 1,200 scientists and staff in San Diego (La Jolla), Calif., and Orlando (Lake Nona), Fla.

For more information, visit us at sanfordburnham.org.

Sanford-Burnham can also be found on Facebook at facebook.com/sanfordburnhamas well as on Twitter @sanfordburnham.

Return to top of page