Home | Pregnancy Timeline | News Alerts |News Archive May 5, 2014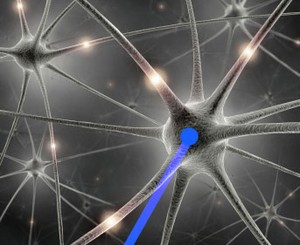 Neurons lacking PTEN, an autism-associated gene, are hyperconnected to both near
and distant brain cells. A number of magnetic resonance imaging studies published in
the past few years suggest that the brains of autistic individuals have stronger local
and weaker long-range neural connections compared to those unaffected with autism.

The Journal of Neuroscience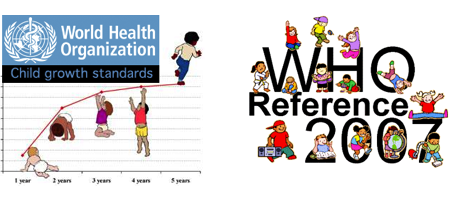 How alterations to PTEN gene may affect autism
Science has known that abnormal brain growth is associated with autism spectrum disorder. It may be that unsynchronized brain growth affects the development of dopamine neurons.
Scientists from the Florida campus of The Scripps Research Institute (TSRI) have demonstrated that mutations to the PTEN gene, in some people with autism, results in too much growth throughout the brain. Even producing problems in social interactions, at least in mice that mimic the disorder.
---
"What was striking is that these were basically normal animals in terms of behavior, but there were consistent deficits in tests of social interaction and recognition—which approximate a major symptom of autism.

"This suggests that when most parts of the brain are overgrown, the brain somehow adapts to overgrowth with minimal effects on behavior, generally. However, brain circuits relevant to social behavior are more vulnerable."

Damon Page, PhD, TSRI biologist and study leader.
---
The study, which focuses on the gene PTEN (phosphatase and tensin homolog), was recently published in the journal Human Molecular Genetics.

Autism spectrum disorder is a neurodevelopmental disorder involving a range of social deficits and communication difficulties, repetitive behaviors and interests, and sometimes cognitive delays. The disorder affects approximately one percent of the population, some 80 percent of whom are male.
---
In a previous study, Page and colleagues found that mutations in the PTEN gene caused increased brain size and social deficits, both symptoms increased with a second "hit" or damage to the same gene - which regulates levels of serotonin, a brain neurotransmitter.
---
In the new study, the TSRI team set out to explore whether mutations in PTEN results in widespread or localized overgrowth in the brain.
---
They uncovered that PTEN mutant mice exhibited altered social behavior, but little else. A subtle change, less than expected given the critical function of PTEN.

Some of those subtle impairments were sex-specific:

In addition to social impairments, males with the mutated gene showed abnormalities related to repetitive behavior and mood anxiety.

Females exhibited additional circadian activity and emotional learning problems.
---
The results raise the question: How do mutations in PTEN, a regulator of general growth, affect behavior and cognitive development? One suggestion is that PTEN mutations desynchronize normal growth patterns in key cells relevant to social behavior — such as dopamine neurons.
---
"Timing is everything. Connections have to form in the right place, and at the right time for circuits to develop normally. Circuitry involved in social behavior may be particularly vulnerable to the effects of poorly coordinated brain growth."

Damon Page, PhD, TSRI biologist and study leader.
---
Abstract
Accelerated head and brain growth (macrocephaly) during development is a replicated biological finding in a subset of individuals with autism spectrum disorder (ASD). However, the relationship between brain overgrowth and the behavioral and cognitive symptoms of ASD is poorly understood. The PI3K–Akt–mTOR pathway regulates cellular growth; several genes encoding negative regulators of this pathway are ASD risk factors, including PTEN. Mutations in PTEN have been reported in individuals with ASD and macrocephaly. We report that brain overgrowth is widespread in Pten germline haploinsufficient (Pten+/−) mice, reflectingPten mRNA expression in the developing brain. We then ask if broad brain overgrowth translates into general or specific effects on the development of behavior and cognition by testing Pten+/− mice using assays relevant to ASD and comorbidities. Deficits in social behavior were observed in both sexes. Males also showed abnormalities related to repetitive behavior and mood/anxiety. Females exhibited circadian activity and emotional learning phenotypes. Widespread brain overgrowth together with selective behavioral impairments in Pten+/− mice raises the possibility that most brain areas and constituent cell types adapt to an altered trajectory of growth with minimal impact on the behaviors tested in our battery; however, select areas/cell types relevant to social behavior are more vulnerable or less adaptable, thus resulting in social deficits. Probing dopaminergic neurons as a candidate vulnerable cell type, we found social behavioral impairments in mice with Pten conditionally inactivated in dopaminergic neurons that are consistent with the possibility that desynchronized growth in key cell types may contribute to ASD endophenotypes.
The first author of the study, "Pten Haploinsufficient Mice Show Broad Brain Overgrowth but Selective Impairments in Autism-Relevant Behavioral Tests," is TSRI Research Associate Amy E. Clipperton-Allen.
For more information on the research, seehttp://hmg.oxfordjournals.org/content/early/2014/02/27/
hmg.ddu057.abstract?sid=291702ba-6aac-4ade-aae8-504129fed814

About The Scripps Research Institute:
The Scripps Research Institute (TSRI) is one of the world's largest independent, not-for-profit organizations focusing on research in the biomedical sciences. TSRI is internationally recognized for its contributions to science and health, including its role in laying the foundation for new treatments for cancer, rheumatoid arthritis, hemophilia, and other diseases. An institution that evolved from the Scripps Metabolic Clinic founded by philanthropist Ellen Browning Scripps in 1924, the institute now employs about 3,000 people on its campuses in La Jolla, CA, and Jupiter, FL, where its renowned scientists—including three Nobel laureates—work toward their next discoveries. The institute's graduate program, which awards PhD degrees in biology and chemistry, ranks among the top ten of its kind in the nation. For more information, see http://www.scripps.edu.
Return to top of page