Home | Pregnancy Timeline | News Alerts |News Archive May 14, 2014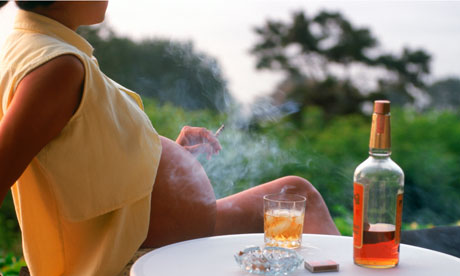 Factors such as smoking and drinking, high body mass index,
poor nutrition and infection should be avoided while pregnant
to avoid oxidative stress to the placenta and premature birth .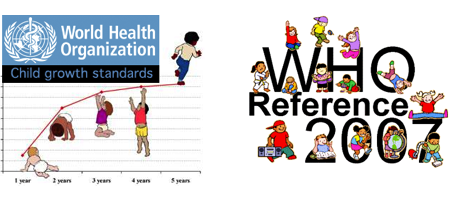 Study finds cigarette smoke can cause preterm births

Researchers exposed fetal membranes to cigarette smoke, triggering premature aging of placenta

A new study by researchers at the University of Texas Medical Branch at Galveston (UTMB) is the first to show that premature aging of the placenta due to oxidative stress is the cause of many preterm births. The study appears today in the American Journal of Pathology.
---
Researchers took fetal membranes, exposed them to cigarette smoke extract in a lab setting (oxidative stress) and examined whether it caused rapid aging of the placental tissue.

It did.

Oxidative stress includes environmental toxins and pollution and are an inevitable component of normal living.

However, other factors such as smoking and drinking, high body mass index, poor nutrition and infection could be avoided.
---
Antioxidants in the body control any damage caused by oxidative stress. But when oxidative stress becomes overwhelming, it can trigger premature placental aging, which can result in preterm birth.
According to the researchers, antioxidant supplements during pregnancy have failed to reduce preterm births because the mechanisms of oxidative stress damage are still unclear.
---
"This is the first study to look at and prove that oxidative stress induces senescence, or aging, in human fetal cells. With more than 15 million pregnancies worldwide ending in preterm births, we can now move forward in discovering how this information may lead to better intervention strategies to reduce the risk of preterm birth."

Dr. Ramkumar Menon, assistant professor, UTMB, Department of Obstetrics and Gynecology, lead researcher of the study.
---
Previous studies suggested that infection is the major cause of preterm premature rupture of the membranes (pPROM, or breaking of the water bag during pregnancy), for which antibiotics are standard intervention.
However, UTMB researchers discovered that interventions such as antibiotics and antioxidants have not been successful in preventing preterm deliveries. This study provides evidence that there are other factors out there that the medical community should look for when that are causing spontaneous births, said Menon.

Abstract
Preterm prelabor rupture of the membranes (pPROM) may lead to preterm births (PTBs). We investigated premature senescence of fetal membranes in women with pPROM and spontaneous PTB with intact membranes (<34 weeks) and the inducibility fetal membrane senescence phenotype by oxidative stress invitro. IHC was performed for p53, p21, and phospho (p)-p38 mitogen-activated protein kinase (MAPK) as markers of senescence phenotype in pPROM, PTBs, and term births. Term fetal membranes were exposed to cigarette smoke extract to induce oxidative stress. Western blots documented p-p53 and p-p38 MAPK. Transmission electron microscopy assessed cellular morphologic features in clinical and cigarette smoke extract–treated membranes. A total of 80% of pPROM cells and >60% of term cells were positive for all three senescence phenotype markers, and concentrations were higher than in PTBs (P < 0.05). p53 staining was comparable in membranes from PTB and term birth pregnancies, whereas only <30% and <45% of cells were positive for p21 and p38 MAPK, respectively. In vitro cigarette smoke extract exposure increased p-p38 MAPK without any detectable change in p-p53 MAPK. Enlargement of organelles consistent with senescence phenotype was evident in pPROM and term membranes in vivo and after cigarette smoke extract treatment in vitro but was less apparent in PTBs. Histologic and biochemical resemblance of pPROM and term membranes suggests premature senescence of the membranes is a mechanistic feature in pPROM, and this can be phenocopied in an in vitro model.
Supported by development funds from the Department of Obstetrics and Gynecology, The University of Texas Medical Branch (R.M.).
Disclosures: None reported.
The study is part of ongoing effort to better understand pPROM or spontaneous births before 37 weeks of gestation and was supported by development funds from the UTMB Department of Obstetrics and Gynecology.
Menon is with the UTMB Division of Maternal-Fetal Medicine Perinatal Research, Department of Obstetrics and Gynecology. Other authors from UTMB include Dr. George R. Saade, Tariq Ali Syed and Jossimara Polettini, also with the Division of Maternal-Fetal Medicine Perinatal Research; Istvan Boldogh with the Department of Microbiology and Immunology; Hal K. Hawkins from the Department of Pathology; Michael Woodson from the Electron Microscopy Core Laboratory; and John Papaconstantinou in the Department of Biochemistry and Molecular Biology. Other authors include Stephen J. Fortunato with the Perinatal Research Center, Nashville, Tenn., and Robert N. Taylor with the Department of Obstetrics and Gynecology, Wake Forest School of Medicine, Winston-Salem, N.C.