Home | Pregnancy Timeline | News Alerts |News Archive May 26, 2014
Make a Karyotype
Drag a chromosome from the group on the LEFT to its match on the RIGHT.
The first one is done for you. Compliments of the University of Utah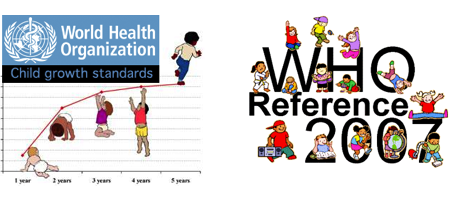 Detecting fetal chromosome defects without risk

A noninvasive technique that is faster, cheaper and safer for mother and baby has been devised. Currently, detecting chromosomal abnormalities can be invasive and carry risks.

In a paper published online in the Early Edition of PNAS, a team of scientists at the University of California, San Diego School of Medicine and the Guangzhou Medical University in China, describe a new procedure. Using a gene sequencer with their newly developed software tools, they can run fast, accurate and less expensive genetics tests without harm to mother or fetus.

"We believe this approach could become the standard of care for screening of prenatal chromosomal abnormalities," said Kang Zhang, MD, PhD, professor of ophthalmology, founding director of the Institute for Genomic Medicine at UC San Diego and a staff physician at the San Diego VA Healthcare System.
---
The incidence of chromosomal abnormalities is one in 160 live births in the United States, higher in other countries. In China, the rate is one in 60 live births.

The effects of these abnormalities, or aneuploidies, can be severe, from developmental delays and neurological disorders to infertility and death.

The rate of incidence rises with maternal age, most notably after age 35.
---
Current diagnoses of fetal aneuploidies often rely upon invasive tests that sample amniotic fluid or placental tissue for fetal DNA. Test results analyzed in a variety of complex and expensive ways, including full karyotyping - which means the entire set of chromosomes is analysed microscopically [get a feel for the difficulty using the Make a Karyotype test from the University of Utah].

While highly reliable, these invasive tests may cause infections in the pregnant woman and pose as much as a 1 percent risk of miscarriage and fetal loss. Results are not available for one to two weeks, extending anxiety for families waiting for information.

The new test method relies upon parallel sequencing of fetal DNA which circulates freely within the mother's bloodstream. Using a benchtop semiconductor, the cells are sequenced with an Ion Torrent sequencer developed by Life Technologies. An ordinary blood draw analysed with a benchtop semiconductor sequencing platform or SSP, achieves results in less than four days.

To evaluate the SSP method, researchers tested 2,275 pregnant women. More than 500 participated in a retrospective analysis, undergoing full karyotyping to establish known chromosomal abnormalities followed by SSP testing. The analyses were performed at iGenomics in Guangzhou, China.
---
In the retrospective study, the researchers found that SSP detected multiple types of chromosomal abnormalities with virtually 100 percent accuracy when compared to microscopic karyotyping.
---
"To our knowledge, this is the first large-scale clinical study to systematically identify chromosomal aneuploidies based on cell-free fetal DNA using SSP," said Zhang. "It provides an effective strategy for large-scale, noninvasive screenings in a clinical setting. It can be done in hospitals and outpatient clinics, more quickly and cheaply."
Significance
Chromosomal aneuploidies represent a major cause of fetal loss and birth defects. Current methods for the prenatal diagnosis of aneuploidy require invasive methods that are associated with a risk of miscarriage and other complications. Recently, noninvasive prenatal testing has been developed using cell-free fetal DNA in maternal plasma. In this study, we validated an effective method for noninvasive diagnosis of fetal aneuploidy using a semiconductor sequencer, which reduces the time and cost of sequencing. Our method is cost-effective and practical in a clinical setting with high sensitivity and specificity for the diagnosis of trisomy 13, 18, and 21 as well as sex chromosome aneuploidies.
Abstract
Massively parallel sequencing (MPS) of cell-free fetal DNA from maternal plasma has revolutionized our ability to perform noninvasive prenatal diagnosis. This approach avoids the risk of fetal loss associated with more invasive diagnostic procedures. The present study developed an effective method for noninvasive prenatal diagnosis of common chromosomal aneuploidies using a benchtop semiconductor sequencing platform (SSP), which relies on the MPS platform but offers advantages over existing noninvasive screening techniques. A total of 2,275 pregnant subjects was included in the study; of these, 515 subjects who had full karyotyping results were used in a retrospective analysis, and 1,760 subjects without karyotyping were analyzed in a prospective study. In the retrospective study, all 55 fetal trisomy 21 cases were identified using the SSP with a sensitivity and specificity of 99.94% and 99.46%, respectively. The SSP also detected 16 trisomy 18 cases with 100% sensitivity and 99.24% specificity and 3 trisomy 13 cases with 100% sensitivity and 100% specificity. Furthermore, 15 fetuses with sex chromosome aneuploidies (10 45,X, 2 47,XYY, 2 47,XXX, and 1 47,XXY) were detected. In the prospective study, nine fetuses with trisomy 21, three with trisomy 18, three with trisomy 13, and one with 45,X were detected. To our knowledge, this is the first large-scale clinical study to systematically identify chromosomal aneuploidies based on cell-free fetal DNA using the SSP and provides an effective strategy for large-scale noninvasive screening for chromosomal aneuploidies in a clinical setting.
Co-authors are Can Liao, Fang Fu, Ru Li, Yong-ling Zhang, Yan-mei Ou, Jian Li and Dong-zhi Li, Guangzhou Medical University, China; Ai-hua Yi, Jie-xia Yang, Jing Wu, Ming-qin Mai and Xiao-zhuang Zhang, Guangdong Women and Children Hospital, China; Chun-fang Peng, Yang-yi Chen, Dong-hong Luo and Hai-liang Liu, iGenomics Co., Guangzhou, China; Rui Hou, Guangzhou Kang Rui Biological Pharmaceutical Technology Co, Guangzhou, China; Frances Wu, UCSD Institute for Genomic Medicine and UCSD Department of Ophthalmology; and Hongrong Luo, UCSD Institute for Genomic Medicine and UCSD Department of Ophthalmology and Sichuan University, China.

Funding for this research came, in part, from the National Natural Science Foundation of China, National Science Foundation for Young Scholars of China, National Natural Science Foundation of Guangdong, Key Project of Guangzhou Health Bureau, Major Project of Guangzhou Science and Technology and Information Bureau, 973 program and Burroughs Wellcome Fund.

Return to top of page