Home | Pregnancy Timeline | News Alerts |News Archive Oct 17, 2014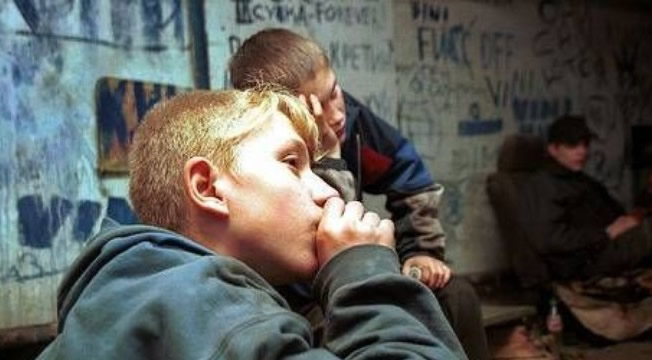 Adolescence turns out to be a key phase of immune system sensitivity, subject to long-lasting
negative effects on immune function from a common recreational drug abused by teenagers.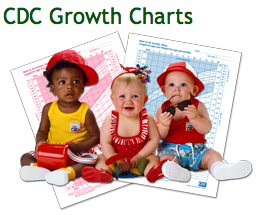 CDC Growth Standards 0 to 2 Years of Age
Teens exposed to THC may 'waste' immune systems
New research suggests that early exposure to marijuana can negatively affect development of the immune system, leading to immune-related diseases in adults.
When it comes to using marijuana, new research, involving mice and published in the October 2014 issue of the Journal of Leukocyte Biology, suggests that just because you can do it, doesn't mean you should.
---
A team of Italian scientists have found that using marijuana in adolescence may do serious long-term damage to your immune system. This damage may result in autoimmune diseases and chronic inflammatory diseases, such as multiple sclerosis, inflammatory bowel disease and rheumatoid arthritis in adulthood.
---
"I hope knowing early exposure to marijuana is associated with immediate and long-term deleterious effects to the immune system — will reach adolescents and their families," said Paola Sacerdote, Ph.D., a researcher involved in the work from the Università degli Studi di Milano in Milano, Italy.
Scientists injected "adolescent" mice with THC, the main active component of marijuana, for 10 days — a time in mice corresponding to adolescence in humans (approximately ages 12-18). A second group of adolescent mice received only a placebo. At the end of treatment, both groups of animals were left undisturbed for approximately two months, until they reached full adulthood.

Their immune systems were then evaluated for leukocytes — which produce cytokines to mount an antibody response called phagocytosis, in which cell debris, foreign substances, microbes, and cancer cells are digested. THC treated adolescent mice had severe alterations to their immune responses as adults. This was characterized by a clear switch to pro-inflammatory and toxic response as opposed to phagocytosis.
---
"The immune system is characterized by an impressive ability to 'remember' previous exposures and changes during immune system development – especially early in life – which can have important long-term consequences.

"These studies not only point to adolescence as a key phase of immune system sensitivity, but also subject to long-lasting negative effects from a common recreational drug abused by teenagers."

John Wherry, Ph.D., Deputy Editor of the Journal of Leukocyte Biology.
---
Abstract
Marijuana abuse is prominent among adolescents. Although Δ9-THC, one of its main components, has been demonstrated to modulate immunity in adults, little is known about its impact during adolescence on the immune system and the long-lasting effects in adulthood. We demonstrate that 10 days of Δ9-THC treatment induced a similar alteration of macrophage and splenocyte cytokines in adolescent and adult mice. Immediately at the end of chronic Δ9-THC, a decrease of proinflammatory cytokines IL- 1β and TNF-α and an increase of anti-inflammatory cytokine IL-10 production by macrophages were present as protein and mRNA in adolescent and adult mice. In splenocytes, Δ9-THC modulated Th1/Th2 cytokines skewing toward Th2: IFN-γ was reduced, and IL-4 and IL-10 increased. These effects were lost in adult animals, 47 days after the last administration. In contrast, in adult animals treated as adolescents, a perturbation of immune responses, although in an opposite direction, was present. In adults treated as adolescents, a proinflammatory macrophage phenotype was observed (IL-1β and TNF-α were elevated; IL-10 decreased), and the production of Th cytokines was blunted. IgM titers were also reduced. Corticosterone concentrations indicate a long-lasting dysregulation of HPA in adolescent mice. We measured blood concentrations of Δ9-THC and its metabolites, showing that Δ9-THC plasma levels in our mice are in the order of those achieved in human heavy smokers. Our data demonstrate that Δ9-THC in adolescent mice triggers immune dysfunctions that last long after the end of abuse, switching the murine immune system to proinflammatory status in adulthood.

Details: Sarah Moretti, Mara Castelli, Silvia Franchi, Maria Augusta Raggi, Laura Mercolini, Michele Protti, Lorenzo Somaini, Alberto E. Panerai, and Paola Sacerdote. Δ9-Tetrahydrocannabinol-induced anti-inflammatory responses in adolescent mice switch to proinflammatory in adulthood. J. Leukoc. Biol. jlb.3HI0713-406RR; doi:10.1189/jlb.3HI0713-406RR ; http://www.jleukbio.org/content/96/4/523.abstract

The Journal of Leukocyte Biology publishes peer-reviewed manuscripts on original investigations focusing on the cellular and molecular biology of leukocytes and on the origins, the developmental biology, biochemistry and functions of granulocytes, lymphocytes, mononuclear phagocytes and other cells involved in host defense and inflammation. The Journal of Leukocyte Biology is published by the Society for Leukocyte Biology.

Return to top of page