Home | Pregnancy Timeline | News Alerts |News Archive Oct 20, 2014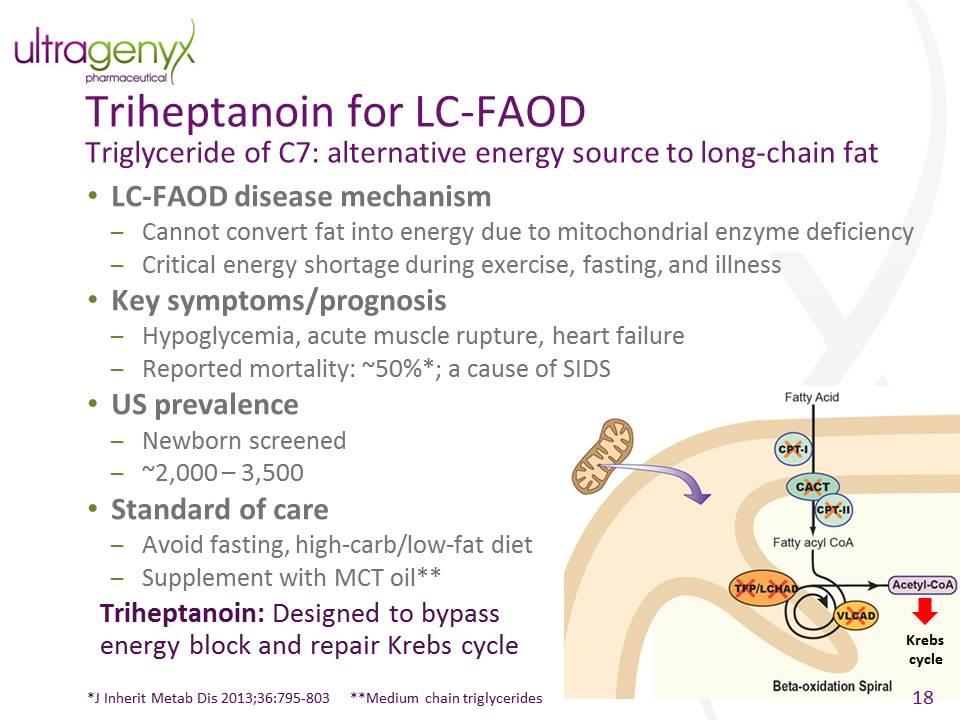 The citric acid cycle, also known as the Krebs cycle, is a series of chemical reactions, used by
all organisms requiring oxygen. The Krebs cycle generates energy by oxidating acetate from carbohydrates, changing fats and proteins into carbon dioxide, and making chemical energy
in the form of adenosine triphosphate (ATP).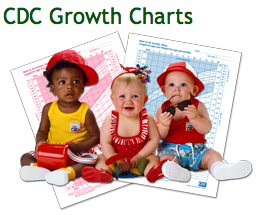 CDC Growth Standards 0 to 2 Years of Age
Rett syndrome mice improve with diet

Study of rodents with Rett syndrome (an autism spectrum disorder) suggests a potential diet intervention. Mice on the special diet lived longer than mice on regular diets and their physical and behavioral symptoms were less severe.

Autism spectrum disorders (ASDs) affect an estimated one in 68 children in the United States. Rett syndrome is a rare ASD caused by mutations in the MECP2 gene. The syndrome includes autism-like signs including difficulty communicating, socializing and relating to others. Other hallmarks are seizures, decreased muscle tone, repetitive involuntary movements, with gastrointestinal and breathing problems. These symptoms are also seen in other ASD patients suggesting underlying similarities in their origins. While what causes most ASDs is unknown and thought to be complex, Rett syndrome is unique as it is the result of an error in a single gene.
---
When young mice with the rodent equivalent of Rett syndrome were fed a diet supplemented with the synthetic oil triheptanoin, the mice lived longer than mice on regular diets. Also, their physical and behavioral symptoms were less severe, according to results of new research from The Johns Hopkins University.
---
Triheptanoin is a triglyceride made of three 7-carbon fatty acids. These odd-numbered carbon fatty acids help replenish elements lost during the Tricarboxylic acid (TCA) Cycle (also called the Krebs or citric acid cycle). Triheptanoin is used in humans to treat inherited metabolic diseases, such as pyruvate carboxylase deficiency and carnitine palmitoyltransferase II deficiency.
Triheptanoin also appears to increase the effectiveness of a ketogenic (high-fat, adequate-protein, low-carbohydrate) diet as a treatment for epilepsy.
---
Scientists involved in the study think triheptanoin improves the function of mitochondria, the energy factories common to all cells. Since mitochondrial defects are seen in other autism spectrum disorders, these results offer hope that triheptanoin oil could help not just people with Rett syndrome, but patients with other, more common ASDs.
---
The research was published Oct. 9 in the journal PLOS ONE.

Researchers at the Johns Hopkins University School of Medicine, experimented with mice lacking the MeCP2 protein — leaving them with severe Rett syndrome. According to Gabriele Ronnett, MD, PhD, who led the research, the Rett mice weighed the same as healthy mice but carried large fat deposits along with lower amounts of muscle. This suggests that calories they ate were not being converted into normal tissue but instead being stored as fat.
This possibility led Ronnett and her team to consider mitochondrial errors. Mitochondria transform nutrient molecules into ATP — a high-energy molecule. ATP then drives muscle building and nerve cell growth using a series of biochemical reactions collectively called the TCA cycle.
---
"Rett syndrome becomes apparent in babies 6 to 18 months old, when the energy needs of the brain are particularly high and as new neural connections are being made. If the mitochondria are already defective, stressed or damaged, an increased demand for more would be too much for them."

Gabriele Ronnett, MD, PhD, research leader, Johns Hopkins University School of Medicine.
---
Previous small clinical trials in people with another metabolic disorder suggested that dietary intervention with triheptanoin could help. Triheptanoin is odorless, tasteless and a little thinner than olive oil. It is also easily processed to produce a component in the TCA cycle.

When Rett syndrome mice were weaned from their moms at 4 weeks of age, they were then fed a diet in which 30 percent of their calories came from triheptanoin, mixed in with their normal pellet food.
---
Though far from a cure, the results of triheptanoin treatment were impressive. Treated mice had healthier mitochondria, improved motor function, increased social interest in other mice and lived four weeks — or 30 percent — longer than mice who did not receive the oil. The team also found that the diet normalized their body fat, glucose and fat metabolism.
---
"You can think of the mitochondria of the Rett syndrome mice as damaged buckets full of holes that allowed TCA cycle components to leak out," says Aja. "We haven't figured out how to plug the holes, but we can keep the buckets full by providing triheptanoin to replenish the TCA cycle."

"It is still too early to assume that this oil will work in humans with ASDs, but these results give us hope," says Ronnett. "It's exciting to think that we might be able to improve many ASDs without having to identify each and every contributing gene."

The team would also like to conduct studies where they provide triheptanoin at earlier mouse pup ages, perhaps via the mothers' milk, to mimic developmental ages at which most children are diagnosed with Rett syndrome.
---
Triheptanoin is currently made for research purposes only and is not available as a medicine or dietary supplement for humans.
---
Abstract
Rett syndrome (RTT) is an autism spectrum disorder (ASD) caused by mutations in the X-linked MECP2 gene that encodes methyl-CpG binding protein 2 (MeCP2). Symptoms range in severity and include psychomotor disabilities, seizures, ataxia, and intellectual disability. Symptom onset is between 6-18 months of age, a critical period of brain development that is highly energy-dependent. Notably, patients with RTT have evidence of mitochondrial dysfunction, as well as abnormal levels of the adipokines leptin and adiponectin, suggesting overall metabolic imbalance. We hypothesized that one contributor to RTT symptoms is energy deficiency due to defective nutrient substrate utilization by the TCA cycle. This energy deficit would lead to a metabolic imbalance, but would be treatable by providing anaplerotic substrates to the TCA cycle to enhance energy production. We show that dietary therapy with triheptanoin significantly increased longevity and improved motor function and social interaction in male mice hemizygous for Mecp2 knockout. Anaplerotic therapy in Mecp2 knockout mice also improved indicators of impaired substrate utilization, decreased adiposity, increased glucose tolerance and insulin sensitivity, decreased serum leptin and insulin, and improved mitochondrial morphology in skeletal muscle. Untargeted metabolomics of liver and skeletal muscle revealed increases in levels of TCA cycle intermediates with triheptanoin diet, as well as normalizations of glucose and fatty acid biochemical pathways consistent with the improved metabolic phenotype in Mecp2 knockout mice on triheptanoin. These results suggest that an approach using dietary supplementation with anaplerotic substrate is effective in improving symptoms and metabolic health in RTT.

Other authors of the report include Min Jung Park, Qun Li, Alicia Degano, Judith Penati, Justin Zhuo and Charles Roe of the Johns Hopkins University School of Medicine.

On the Web
View article in PLOS ONE. http://dx.plos.org/10.1371/journal.pone.0109527
Learn more about The Center for Metabolism and Obesity Research. http://www.hopkinsmedicine.org/institute_basic_biomedical_sciences
/research_centers/metabolism_obesity_research/

This work was supported by research funds from Daegu Gyeongbuk Institute of Science and Technology Convergence Science Center, the National Institute of Neurological Disorders and Stroke (R01 NS041079), and Agilent Technologies.

Return to top of page