Welcome to The Visible Embryo, a comprehensive educational resource on human development from conception to birth.

The Visible Embryo provides visual references for changes in fetal development throughout pregnancy and can be navigated via fetal development or maternal changes.

The National Institutes of Child Health and Human Development awarded Phase I and Phase II Small Business Innovative Research Grants to develop The Visible Embryo. Initally designed to evaluate the internet as a teaching tool for first year medical students, The Visible Embryo is linked to over 600 educational institutions and is viewed by more than one million visitors each month.

Today, The Visible Embryo is linked to over 600 educational institutions and is viewed by more than 1 million visitors each month. The field of early embryology has grown to include the identification of the stem cell as not only critical to organogenesis in the embryo, but equally critical to organ function and repair in the adult human. The identification and understanding of genetic malfunction, inflammatory responses, and the progression in chronic disease, begins with a grounding in primary cellular and systemic functions manifested in the study of the early embryo.

---


The World Health Organization (WHO) has created a new Web site to help researchers, doctors and
patients obtain reliable information on high-quality clinical trials. Now you can go to one website and search all registers to identify clinical trial research underway around the world!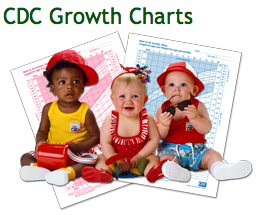 Disclaimer: The Visible Embryo web site is provided for your general information only. The information contained on this site should not be treated as a substitute for medical, legal or other professional advice. Neither is The Visible Embryo responsible or liable for the contents of any websites of third parties which are listed on this site.

Content protected under a Creative
Commons License.

No dirivative works may be made or used for commercial purposes.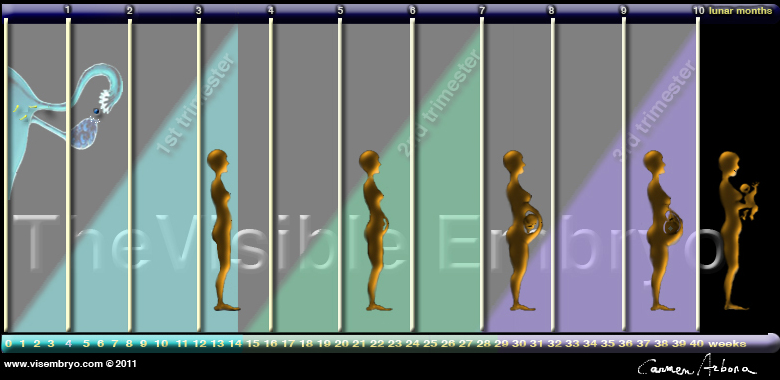 CLICK ON weeks 0 - 40 and follow along every 2 weeks of fetal development
Home | Pregnancy Timeline | News Alerts |News Archive Jan 20, 2015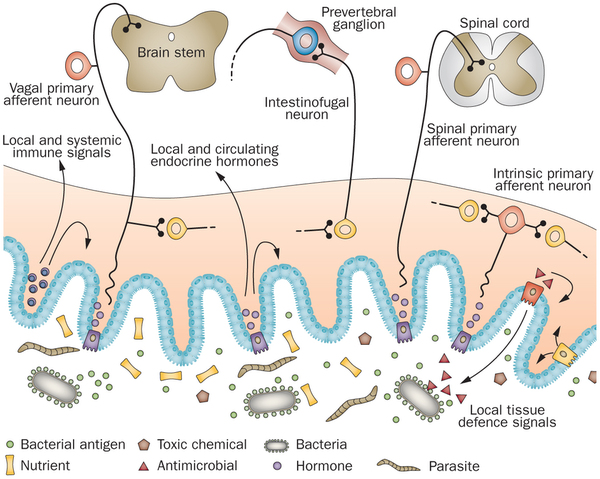 The gastrointestinal tract is a large and vulnerable surface exposed to outside influences.
It must be accessible to nutrients while simultaneously defending the body against pathogens.
Image Credit: Nature Reviews Gastroenterology & Hepatology
How the rotavirus causes infection in children

Researchers now understand how a virus kills up to half a million children each year. Rotaviruses are considered the most important cause of severe diarrhea in children.
A paper published in the international journal Nature Communications reveals how the virus attacks cells through carbohydrate receptors located on a child's intestines. "Our findings greatly advance our understanding of the sugar receptors used by human rotaviruses and provide clues as to how we might target this virus to stop it infecting [intestinal] cells," says Professor Mark von Itzstein, a co-senior author of the paper and Director of the Institute for Glycomics.
---
"What we have found is that not all human rotaviruses recognise the same sugar receptor and this information is invaluable in the discovery of anti-rotaviral drugs."

Associate Professor Barbara Coulson, Peter Doherty Institute for Infection and Immunity, University of Melbourne, and also a co-senior author.
---
Dr Thomas Haselhorst, an Australian Research Council Future Fellow at the Institute for Glycomics and a co-senior author on the paper, says the findings also offer potential for new vaccine development strategies.
"We are very excited, as we now have a much better understanding of the carbohydrates important for the virus to latch on to for infection."

The Griffith and Melbourne team is now further advancing the work towards new drug and vaccine development.
Abstract
Histo-blood group antigens (HBGAs) have been proposed as rotavirus receptors. H type-1 and Lewisb antigens have been reported to bind ?VP8* from major human rotavirus genotypes P[4], P[6] and P[8], while ?VP8* from a rarer P[14] rotavirus recognizes A-type HBGAs. However, the role and significance of HBGA receptors in rotavirus pathogenesis remains uncertain. Here we report that P[14] rotavirus HAL1166 and the related P[9] human rotavirus K8 bind to A-type HBGAs, although neither virus engages the HBGA-specific α1,2-linked ?fucose moiety. Notably, human rotaviruses DS-1 (P[4]) and RV-3 (P[6]) also use A-type HBGAs for infection, with ?fucose involvement. However, human P[8] rotavirus Wa does not recognize A-type HBGAs. Furthermore, the common human rotaviruses that we have investigated do not use Lewisb and H type-1 antigens. Our results indicate that A-type HBGAs are receptors for human rotaviruses, although rotavirus strains vary in their ability to recognize these antigens.

The multidisciplinary study was funded by The National Health and Medical Research Council and the Australian Research Council.