Developmental Biology - Fetal Brain
Fetal Brain Problems Caused by Flu Preventable

Expectant mothers can prevent fetal brain problems caused by the flu, study finds...
---
CU research finds choline, an essential nutrient, prevents problems in the baby's brain development when the mother has the flu during pregnancy

Choline, an essential B vitamin nutrient, can prevent fetal brain developmental problems that often occur after prenatal maternal infections such as colds and influenza (flu).

The study, published today in the Journal of Pediatrics, is led by members of the University of Colorado School of Medicine faculty at the CU Anschutz Medical Campus. The findings are critical because viruses, such as the flu, in pregnant women, have been linked with fetal brain problems and mental illness like Attention Deficit Disorder and Schizophrenia later in life.
---
"Mothers want to give their babies the best possible start in life. Colds and flu are often unavoidable, even if the mother has had a flu shot. But colds and flu during pregnancy double the risk of future mental illnesses. More and more information show that choline helps the baby's brain develop properly. We found that higher levels of choline prevent fetal brain problems from developing, even when the mother is infected. Choline supplements in pregnancy can have a lifelong benefit for the infant."

Robert Freedman, MD, professor of psychiatry, University of Colorado School of Medicine.
---
The study was conducted at the University of Colorado and Denver Health Medical Center's Prenatal Clinic, with prenatal assessments of maternal infection, C-Reactive Protein (CRP, a marker of maternal inflammation) and the mothers' choline levels. The baby's brain development before birth was assessed by measuring the baby's brain waves soon after birth. The harmful effects of maternal infections were seen in a reduction of the normal inhibition, also known as response inhibition, of newborns' brain waves to repeated sounds. Simply put, response inhibition is the ability to cease or delay an action and to be able to reflect rather than display impulsive behavior.
---
Newborns' response inhibition decreased by 27 percent when mothers had an infection, such as a cold or flu, during the first 16 weeks of pregnancy. An effect that was prevented if the mother had higher choline levels in the first 16 weeks. Parents completed reports of their child's behavior when the child was one year of age.
---
Children whose mothers were infected, and had lower choline levels, had significantly decreased ability to pay attention, play quietly and cuddle with their parents. These effects did not occur if the mother had higher choline levels.

These characteristics are summarized as reduced by 28 percent in children of women with infection and lower choline levels. Higher choline levels were improved by Self Regulation in the children of women with infection to normal levels.
---
Five of 53 children whose mothers had an infection (9.4 percent) had regulation levels in the lowest fifth percentile of a normal sample, compared to one of 83 children of mothers without an infection. This effect did not occur if their mothers had choline levels greater than 7 micromolar during gestation. This level was achieved by only 25 percent of the women, despite encouragement to eat foods with more choline in their diet.

The body creates some choline on its own and it is also naturally present in certain foods, including liver, red meat and eggs. However, up to 75 percent of pregnant women consume less choline during pregnancy than recommended (450 mg of choline per day). Additionally, little or no amounts are present in prenatal vitamins. Supplements, available without a prescription and now recommended by the American Medical Association, can help mothers make sure they have high choline levels that their babies need.
---
Significance
Most studies of proteolysis by the ubiquitin-proteasome pathway have focused on the regulation by ubiquitination. However, we showed that pharmacological agents that raise cAMP and activate protein kinase A by phosphorylating a proteasome subunit enhance proteasome activity and the cellís capacity to selectively degrade misfolded and regulatory proteins. We investigated whether similar adaptations occur in physiological conditions where cAMP rises. Proteasome activity increases by this mechanism in human muscles following intense exercise, in mouse muscles and liver after a brief fast, in hepatocytes after epinephrine or glucagon, and renal collecting duct cells within 5 minutes of antidiuretic hormone. Thus, hormones and conditions that raise cAMP rapidly enhance proteasome activity and the cellsí capacity to eliminate damaged and preexistent regulatory proteins.

Abstract
Objective To assess whether maternal choline decreases effects of mothers' infections on fetal brain circuit development and on expression of infant behavior at 1 year of age. Study design
A cross-sectional study was conducted in a public hospital obstetrics and midwifery service, with prenatal assessments of maternal infection, C-reactive protein, and choline level and postnatal assessments of cerebral neuronal inhibition in 162 newborns. At 1 year, 136 parents completed reports of their child's behavior.

Results
Maternal infection at 16 weeks of gestation, experienced by 41% of mothers, raised mean maternal C-reactive protein (dí = 0.47, P = .002) and decreased the development of cerebral inhibition of auditory response at 1 month of age (dí = 0.39, P < .001). Decreased newborn cerebral inhibition manifested as decreased behavioral self-regulation at 1 year. Greater choline levels in mothers with infections were associated with improved newborn inhibition of auditory cerebral response, mitigating the effect of infection (? = -0.34 [95% CI, -5.35 to -0.14], P = .002). At 1 year of age, children of mothers with infection and greater gestational choline levels had improved development of self-regulation, approaching the level of children of mothers without infection (? = 0.29 [95% CI 0.05-0.54], P = .03).

Conclusions
Greater maternal choline, recommended by the American Medical Association as a prenatal supplement, is associated with greater self-regulation among infants who experienced common maternal infections during gestation. Behavioral problems with diminished self-regulation often lead to referrals to pediatricians and might lead to later mental illness.

Authors
Robert Freedman MD, Sharon K. Hunter PhD, Amanda J. Law PhD, Brandie D. Wagner PhD, Angelo D'Alessandro PhD, Uwe Christians MD PhD, Kathleen Noonan MSW, Anna Wyrwa MS and M. Camille Hoffman MD.

The authors declare no conflicts of interest.

Acknowledgements
This study was conceived and initiated by the late Randal G. Ross.

About the University of Colorado Anschutz Medical Campus
The largest academic health center in the Rocky Mountain region, the University of Colorado Anschutz Medical Campus is a world-class medical destination at the forefront of transformative science, medicine, education, and healthcare. The campus encompasses the University of Colorado health professional schools, numerous centers and institutes, and two nationally ranked hospitals that treat more than 2 million adult and pediatric patients each year. Innovative, interconnected and highly collaborative, together we deliver life-changing treatments, patient care, and professional training, and conduct world-renowned research powered by more than $500 million in research awards.

Supported by the National Institutes of Health National Institute of Child Health and Human Development (K12HD001271-11 [to M.H.] and National Center for Advancing Translational Sciences ( UL1 TR001082 [to all investigators]), and by the Institute for Childrenís Mental Disorders and the Anschutz Foundation (to R.F.). The funders had no role in (1) study design; (2) the collection, analysis, and interpretation of data; (3) the writing of the report; and (4) the decision to submit the paper for publication.

Return to top of page


Mar 18 2019 Fetal Timeline Maternal Timeline News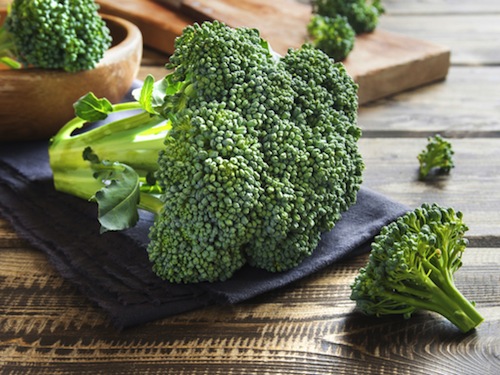 Choline is not generally considered a vitamin, but it is an essential micronutrient. While there is not yet an official Daily Value (recommendations aimed at avoid deficiency states), Adequate Intake (AI) levels for choline were established by the National Academy of Sciences in 1998. Although the human body is capable of synthesizing choline, it is mostly obtained through diet, including eating liver, eggs, breast milk and other choline-rich foods. Choline is vital for healthy liver function and normal brain growth.