Welcome to The Visible Embryo, a comprehensive educational resource on human development from conception to birth.

The Visible Embryo provides visual references for changes in fetal development throughout pregnancy and can be navigated via fetal development or maternal changes.

The National Institutes of Child Health and Human Development awarded Phase I and Phase II Small Business Innovative Research Grants to develop The Visible Embryo. Initally designed to evaluate the internet as a teaching tool for first year medical students, The Visible Embryo is linked to over 600 educational institutions and is viewed by more than one million visitors each month.

Today, The Visible Embryo is linked to over 600 educational institutions and is viewed by more than 1 million visitors each month. The field of early embryology has grown to include the identification of the stem cell as not only critical to organogenesis in the embryo, but equally critical to organ function and repair in the adult human. The identification and understanding of genetic malfunction, inflammatory responses, and the progression in chronic disease, begins with a grounding in primary cellular and systemic functions manifested in the study of the early embryo.

---


The World Health Organization (WHO) has created a new Web site to help researchers, doctors and patients obtain reliable information on high-quality clinical trials. Now you can go to one website and search all registers to identify clinical trial research underway around the world!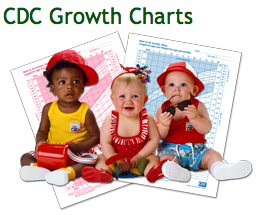 Disclaimer: The Visible Embryo web site is provided for your general information only. The information contained on this site should not be treated as a substitute for medical, legal or other professional advice. Neither is The Visible Embryo responsible or liable for the contents of any websites of third parties which are listed on this site.

Content protected under a Creative
Commons License.

No dirivative works may be made or used for commercial purposes.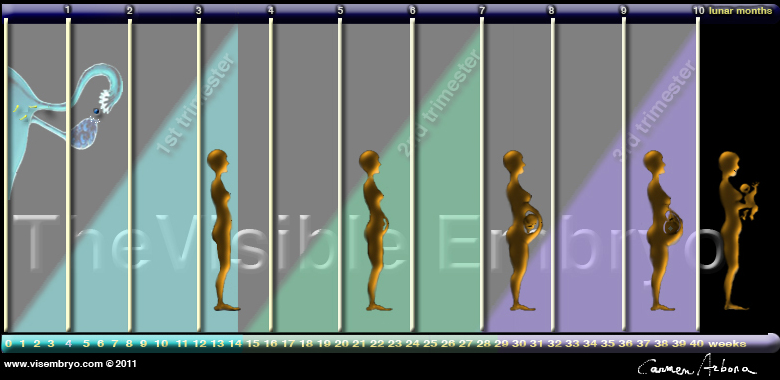 CLICK ON weeks 0 - 40 and follow along every 2 weeks of fetal development
Home | Pregnancy Timeline | News Alerts |News Archive Apr 10, 2015
It is important for parents and physicians to be aware of the possibility
of children having anaphylactic reactions after receiving blood transfusions.
Food allergies can be transmitted through blood

In rare cases, children can develop anaphylactic allergies to previously tolerated foods after receiving blood products via transfusion.
"It is very unusual to identify someone who experienced passive transfer of allergy from blood products," says Dr. Julia Upton, The Hospital for Sick Children (SickKids), Toronto, Ontario. "Importantly, this condition has an excellent prognosis and typically resolves within a few months."
---
Blood donors who have food allergies can transfer immunoglobulin E, an antibody that reacts against allergens, from blood products such as platelets.
---
It is important for parents and physicians to be aware of this possibility in case children have anaphylactic reactions after receiving blood transfusions. Particularly if after eating peanuts, tree nuts and fish, or any foods that they previously could consume without reaction. Reactions — with symptoms such as facial swelling, throat discomfort or sudden fatigue — should be treated immediately at an emergency department.
---
When there is a passive transfer of allergies after blood transfusion, physicians should follow up with the family for a few months. This period will help them in deciding the timing of careful reintroduction of these temporary allergens into a child's diet.

It is also important for physicians to report suspected cases of passive transfer of allergies to the hospital's transfusion service to investigate the cause and ensure the safety of the country's blood supply.
---
The case study was published in the Canadian Medical Association Journal (CMAJ).