Welcome to The Visible Embryo, a comprehensive educational resource on human development from conception to birth.

The Visible Embryo provides visual references for changes in fetal development throughout pregnancy and can be navigated via fetal development or maternal changes.

The National Institutes of Child Health and Human Development awarded Phase I and Phase II Small Business Innovative Research Grants to develop The Visible Embryo. Initally designed to evaluate the internet as a teaching tool for first year medical students, The Visible Embryo is linked to over 600 educational institutions and is viewed by more than one million visitors each month.

Today, The Visible Embryo is linked to over 600 educational institutions and is viewed by more than 1 million visitors each month. The field of early embryology has grown to include the identification of the stem cell as not only critical to organogenesis in the embryo, but equally critical to organ function and repair in the adult human. The identification and understanding of genetic malfunction, inflammatory responses, and the progression in chronic disease, begins with a grounding in primary cellular and systemic functions manifested in the study of the early embryo.

---


The World Health Organization (WHO) has created a new Web site to help researchers, doctors and patients obtain reliable information on high-quality clinical trials. Now you can go to one website and search all registers to identify clinical trial research underway around the world!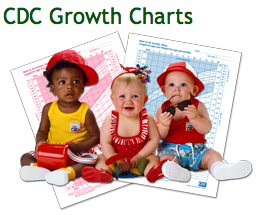 Disclaimer: The Visible Embryo web site is provided for your general information only. The information contained on this site should not be treated as a substitute for medical, legal or other professional advice. Neither is The Visible Embryo responsible or liable for the contents of any websites of third parties which are listed on this site.



Content protected under a Creative
Commons License.
No dirivative works may be made or used for commercial purposes.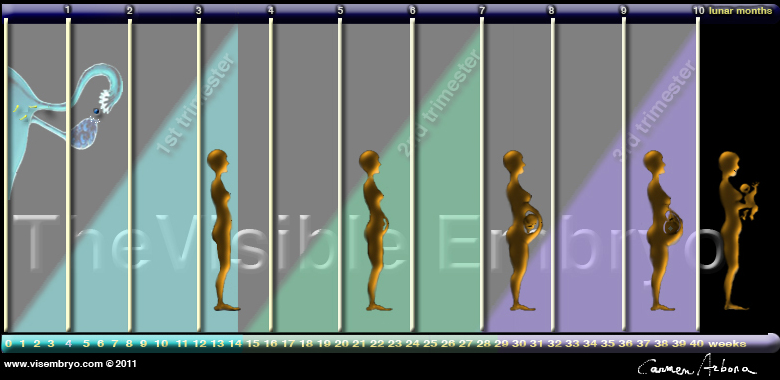 CLICK ON weeks 0 - 40 and follow along every 2 weeks of fetal development
Turning point in a lifetime

A new microscope can record the first days of a mouse embryo from fertilization until implantation in it's mother's womb.
---
For the first time, scientists observed the first two to three days of a mouse embryo's life, as it developed from a fertilised egg to when it implanted in the uterus. All thanks to a new light sheet microscope developed at the European Molecular Biology Laboratory (EMBL) in Heidelberg, Germany.
---
"When I first saw the videos, I said 'This is a breakthrough - nobody has ever seen this before!' The beginning of our own lives looks like this, and we could never look at it before. Now there's so much we can learn!"

Jan Ellenberg PhD, Cell Biology and Biophysics Unit, European Molecular Biology Laboratory, Heidelberg, Germany and corresponding author.
---
Starting from the first cell and its very first division, EMBL scientists tracked each daughter cell to that original cell, then each grand-daughter, great-granddaughter and so on. At any given moment, they knew each cell's exact family tree. This has enabled them to identify a crucial turning point in the embryo's life.
---
When the embryo is still a sphere of 8 cells, about the human equivalent of Carnegie Stages 2 to 3, the direction of division stops being random.

In that single moment, instead of all cells moving outward in the same direction — one of the daughter cells forms towards the inside of the sphere of cells.
---
From this point on, the fate of a cell's lineage is set. Cells on the inside will continue on to become the embryo. Those on the outside will become part of the placenta that supports and nurtures the embryo in the uterus.
The findings and technology enabling them, are published in Nature Methods.
"People have been really excited whenever I've presented this technology and our results with it," says Ellenberg, "and not just people doing fundamental research; people working in fertility clinics are really interested, too."

About the work:
Despite its importance for understanding human infertility and congenital diseases, early mammalian development has remained inaccessible to in toto imaging. We developed an inverted light-sheet microscope that enabled us to image mouse embryos from zygote to blastocyst, computationally track all cells and reconstruct a complete lineage tree of mouse pre-implantation development. We used this unique data set to show that the first cell fate specification occurs at the 16-cell stage.

Return to top of page
Dec 18, 2015 Fetal Timeline Maternal Timeline News News Archive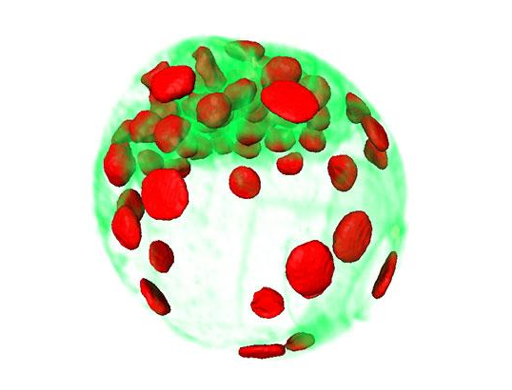 Scientists can now view and track the first days of a mouse embryo's life
and watch as embryonic cells begin to move into position. Outside cells
to become support structures while inside cells become the embryo itself .

Image Credit: EMBL/Julius Hossain